This Fall, Goose flies West after a run of shows along the east coast, starting with a show at Parish Public House in Albany on Friday, October 18. The eight week run finds the band in New York City on Halloween and also makes return visits to familiar haunts in Buffalo and Boston, and will be supporting The Disco Biscuits in Pittsburgh and Pigeons Playing Ping Pong in New Haven, CT.
Goose's fall will culminate with their sixth annual holiday celebration, Goosemas VI, on December 21. For the first time, Goosemas will be held at the historic Wall Street Theater in South Norwalk, CT. Surprises are always in store for Goosemas attendees, as the band regularly surprises attendees with a theme, special guests, and a healthy mix of new covers and well-known songs.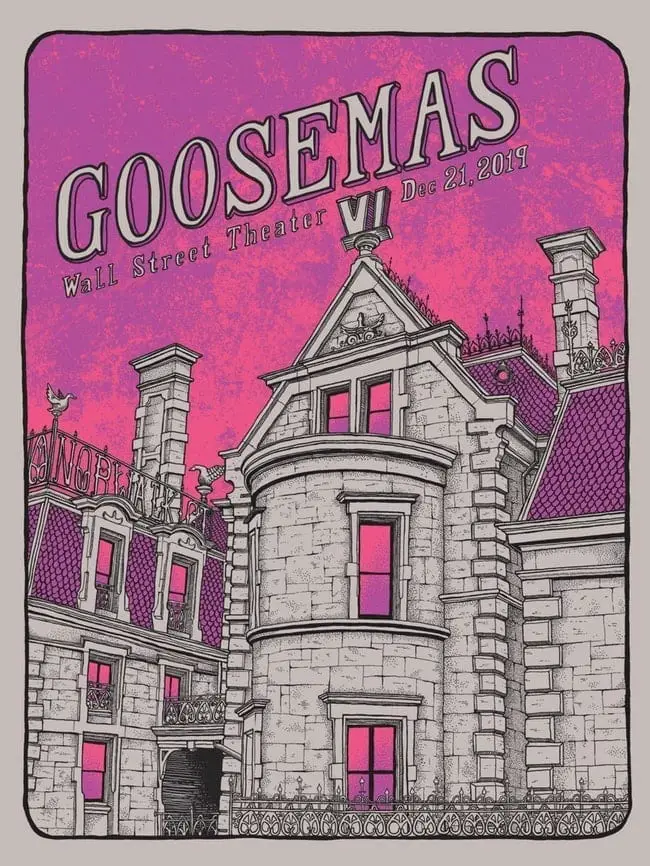 The quartet, based in Norwalk, CT, is comprised of Rick Mitarotonda (vocals, guitar), Peter Anspach (vocals, keyboards, guitar), Trevor Bass (bass), and Ben Atkind (drums). 
The band returned to the studio in 2019 for the first time since the 2016 debut LP, Moon Cabin, releasing two singles, "All I Need" and "Time to Flee." Mastered by Grammy Award winner, Emily Lazar, the singles exhibit a developed live band showcasing their studio voice.
In August, Goose played two nights at an intimate music festival in Kentucky, Birds of a Feather Music Festival. Goose premiered just this week the entire multi-cam 80 minute set from night two. Watch here, and check out their buzzworthy set from Peach Fest in July below.
Goose Fall 2019 Tour Dates
OCT 18 – Albany, NY, Parish Public House 
OCT 19 – Cambridge, MA, Middle East Upstairs  
OCT 25 – Wilkes-Barre, PA, River Street Jazz Cafe  
OCT 31 – New York, NY, Mercury Lounge  
NOV 02 – New Haven, CT, College Street (supporting Pigeons Playing Ping Pong)
NOV 07 – Harrisburg, PA, Club XL 
NOV 08 – Washington, DC, 9:30 Club (supporting Sunsqabi)
NOV 10 – Richmond, VA, The Camel  
NOV 14 – Pittsburgh, PA, The Roxian (supporting The Disco Biscuits)
NOV 15 – Columbus, OH, The Summit
NOV 16 – Buffalo, NY, Nietzche's  
DEC 05 – Fort Collins, CO, Aggie Theatre
DEC 06 – Denver, CO, Cervantes Other Side  
DEC 07 – Steamboat Springs, CO, Old Town Pub  
DEC 08 – Steamboat Springs, CO, Old Town Pub  
DEC 11 – St. Louis, MO, The Bootleg  
DEC 12 – Chicago, IL, Schubas  
DEC 13 – Cincinnati, OH, Top Cats
DEC 14 – Indianapolis, IN, The Mousetrap
DEC 21 – Goosemas VI – South Norwalk, CT, Wall Street Theatre