20,000 fans showed up to party with Ice Cube to see the legendary rap icon, movie star and Rock n' Roll Hall of Famer packed Chevy Court at the New York State Fair. Decked out in his trademark black bandana, tucked under a ball cap and dark sunglasses, Ice Cube got the party kicked off with the body moving track, "The New Funkadelic."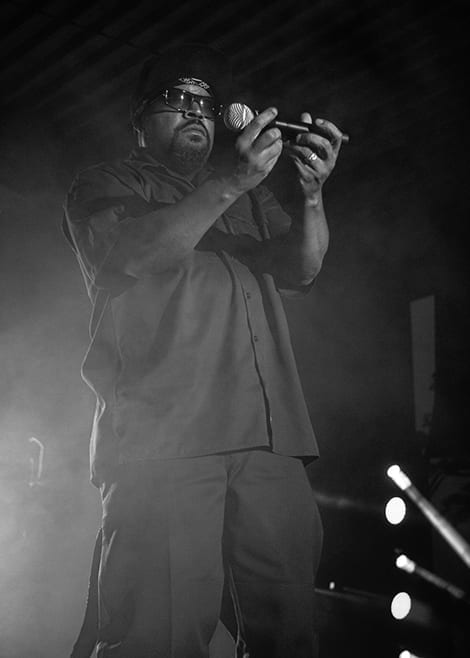 Ice Cube and hype man Dub C "WC" delivered a slew of bass heavy, pumping dance songs spanning Ice Cube's 30-year career from his beginnings in NWA to his most current release Everythang's Corrupt.
Ice Cube paused and addressed the crowd shouting, "There ain't nothing like rockin' a house on Friday night." He was quickly corrected by Dub C who pointed out that it was still only the middle of the week. "Whenever you see Ice Cube, it's a goddamn Friday," the rapper said as he gave Dub C the stare down.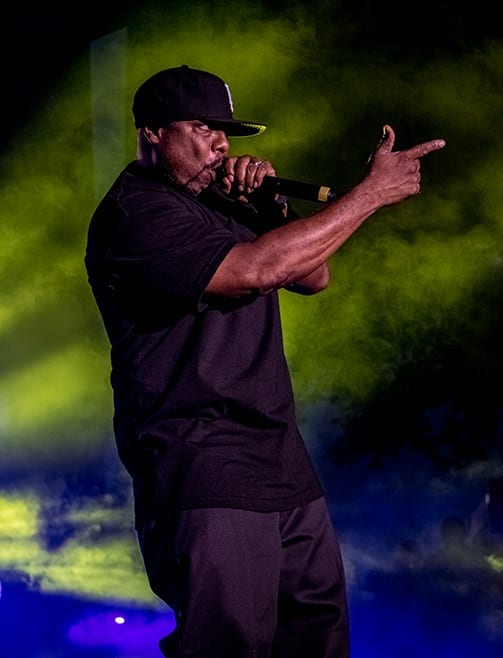 Ice Cube kept the crowd bumping with notables such as "Check Yo Self," "Straight Outta Compton" (tease) bridging into "Gansta Gansta," followed by "No Vaseline." The set felt short, 60-minutes, but no one in the crowd could complain about the closing number, "It was a Good Day," one of his greatest tracks ever. So, for all of you who had their doubts, who didn't think Cube could get on stage and still rock the mic, I say, "You better check yo' Self before you wreck yo' self."
---
Setlist: That New Funkadelic, Now I Gotta Wet'cha, You Know How We Do It, Bop Gun (One Nation), Check Yo' Self, Friday, Roll All Day, We Be Clubbin', Straight Outta Compton (N.W.A.), No Vaseline, Natural Born Killaz, $100 Dollar Bill Y'all, I Ain't Got No Haters, You Can Do It, Go to Church, It Was a Good Day.