The 2019 Pleasantville Music Festival is now in the books. This was my first time at the festival, held 30+ miles north of NYC, which was celebrating its 15th year. Before heading to the festival I found out a few things about Pleasantville, N.Y. It is a village in a town, it's first train station was built circa 1846, and has roughly 7,000 people living there, per the 2010 census. I started to think, village, 1846, music festival? I was, well, concerned.
But I was schooled- schooled quickly. With past headliners including Gin Blossoms, Blues Traveler, The Smithereens, and Ian Hunter; the quality of music spoke for itself. The organizers maximized the large enclosed multi-use sports field enabling three musical stages, an abundance of food and drink vendors, large kids play section, tented shade areas and enough space for all to enjoy the day without being on top of one another.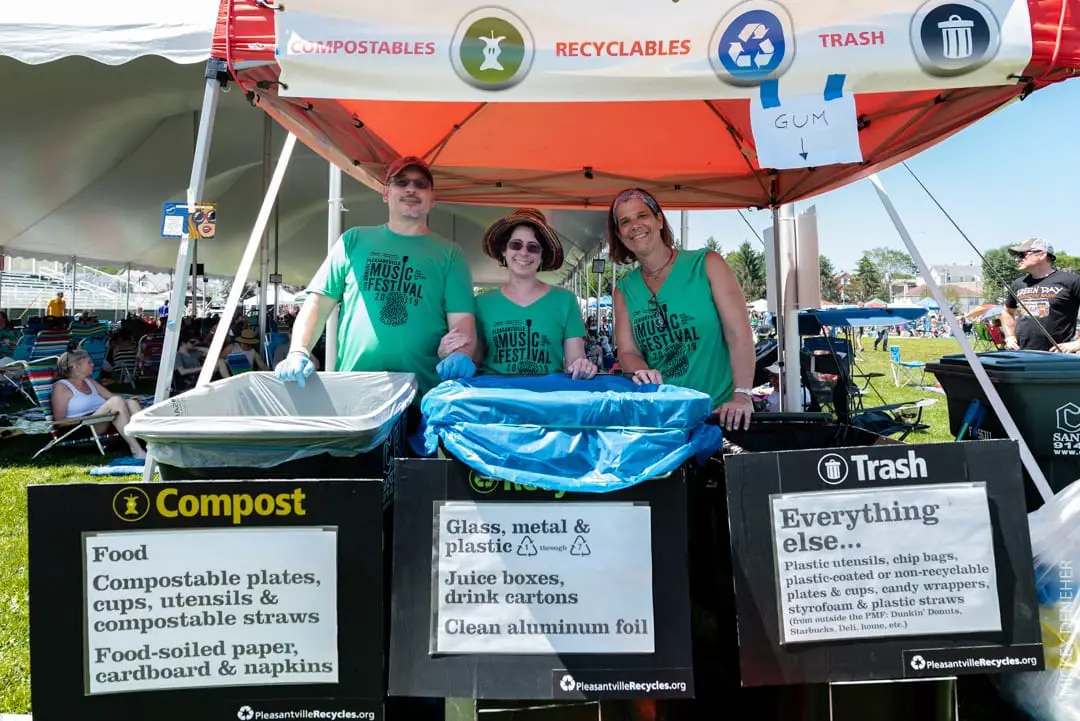 As part of the festival and "to keep the Earth happy" they instituted a zero waste program including manned recycling stations and volunteers who continually roamed the site, picking up any trash that may have made it to terra firma. I was taken by how well they kept the festival site clean. Water stations offering free fill ups were available for all, whether you bought something to drink or brought a refillable bottle with you.
Then there was music. Three stages offered different musical grooves from local to national acts. The Chill Tent, a very large covered area with a multitude of large fans circulating air throughout, offered acoustic styled acts including Dean Freidman and Chill headliner Matthew Sweet, who filled the tent to capacity. The Party stage, a decibel or two louder than the Chill Tent, true to its name was a party for all. Bands playing this stage were definitely adding heat to an already hot day. Two acts on this stage that caught my attention were Micky James and the band The New Respects, both had everyone on their feet and wanting more.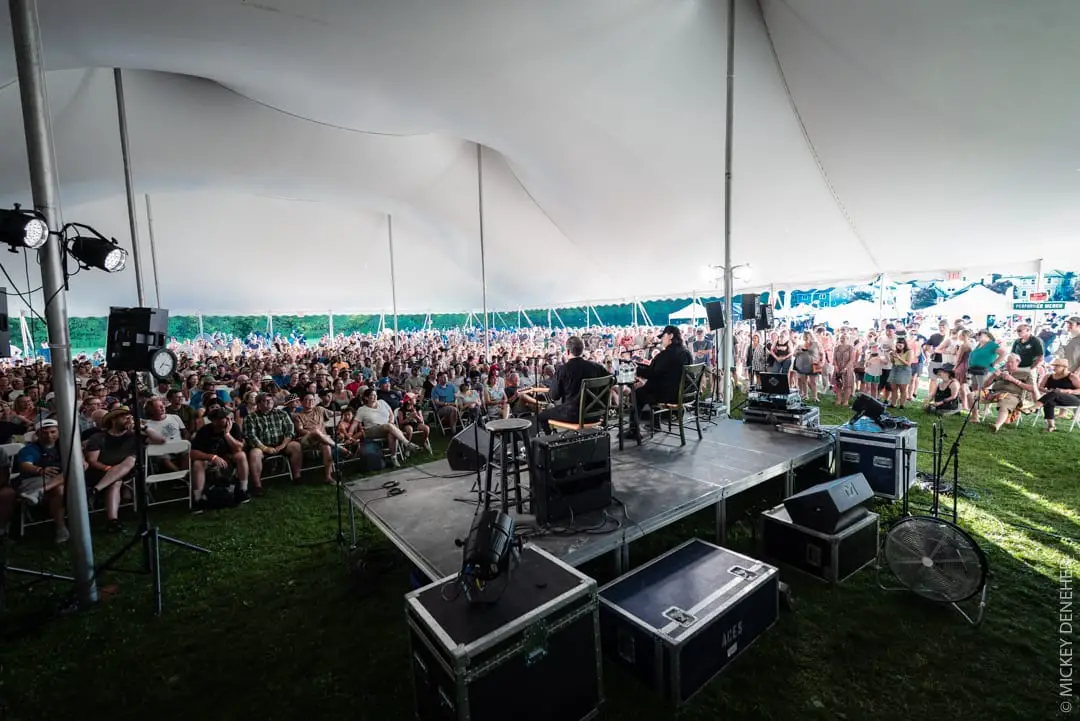 The main stage was just that with BAILEN, Aimee Mann, Soul Asylum, and headliners Everclear playing to a field full of fans, singing and dancing to their hits. The bands were interacting with the crowd making the main stage feel like the most intimate of places.
The day's musical extravaganza started with the three winners of the Lagond Music Battle of the Bands competition. The winners, Mosa, SpitPhyre, and Lillimure, set the tone for each stage they performed on. It was great seeing support for new and developing musical talent. Eighteen acts played this hot, blue sky day. The coordination of the two smaller stages with the main stage allowed you to experience all the acts and not feel you missed out on something going from one stage to the other.
With my knowledge of Pleasantville, N.Y. social studies enhanced and having had consumed a plethora of great music, all I have to do now is wait for year 16 to get on the calendar.
Soul Asylum

The New Respects

Dean Friedman

Swahoogie

Ready for some rock 'n roll

Matthew Sweet

Mosa

Alex Cano

Aimee Mann

Bruce T Carroll

BAILEN

E'lissa Jones

Field entertainment

Color Tongue

Lillimure

Micky James

Tough competition

Melt

SpitPhyre