"So, I have a new EP out," Jonatha Brooke said to the crowd gathered at Caffè Lena on Thursday night. The news was received with warm applause. "And I'm naked on the cover." At this point she posed, arms stretched outwards and upwards, ready to take on whatever the audience sent her way.  
Jonatha is the second performance of Caffè Lena's pride series, which has a way of making performers feel safe enough to be completely honest.  Jonatha's vulnerability is only accentuated by her presence on the stage, a lone woman with a mic and a guitar.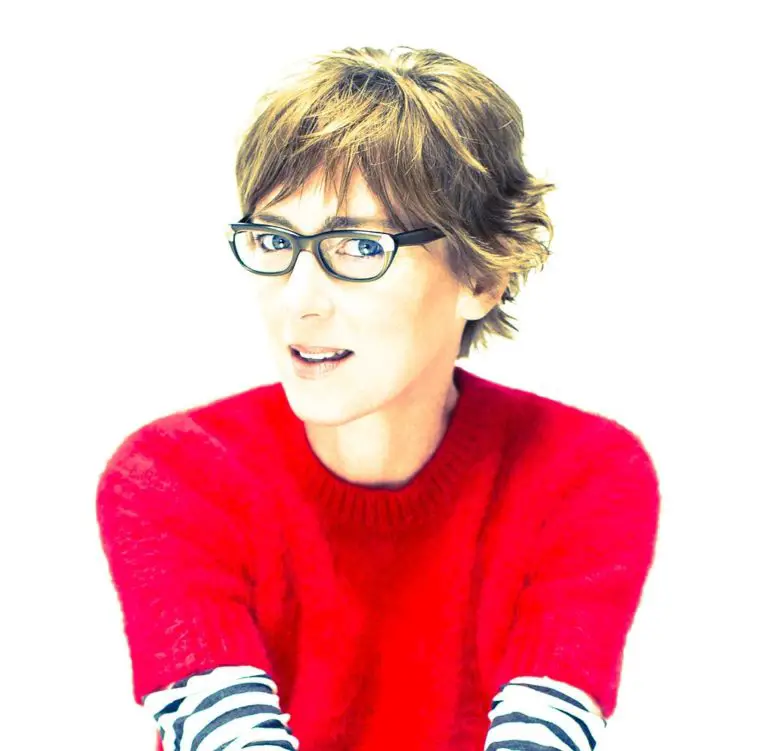 The performance was incredibly satisfying. Perhaps it was the way her voice eased through the room, settling in comfortably with the crowd. Or it could be the fact that she is a self-proclaimed "terrible liar" and her brand of off-beat candor was refreshing. 
Jonatha spoke openly about her relationship with her mother, doing impressions of her throughout the night. She has written and performed in a musical based on living with her mother while she dealt with Alzheimer's. The musical is called My Mother Has 4 Noses and is based off a quote made by her mother, who said, "After all, how many people do YOU know who can say they have FOUR noses?"
After "mothering her mother" as she so put it, Jonatha spoke about how it had helped her better understand herself on a new level, one in which she experienced what she described as a, "I would take a bullet for you feeling." This led into a performance of a song that she played as a member of The Story – "So Much Mine." This song describes the perspective of a mother watching over her child and the worries that spring to mind when one thinks about them.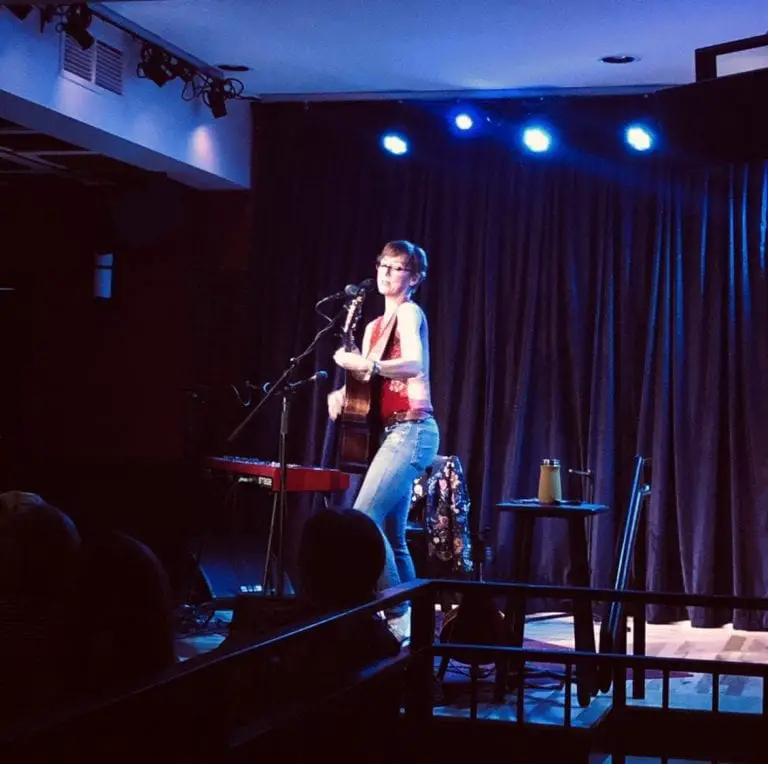 Many of Jonatha's songs revealed different aspects of her inner workings, such as her song "Imposter," off of her new EP of the same name. The song is played on mandolin, and in it, she calls herself the imposter. She said that the song was about her own feelings of self-doubt that sometimes haunt her, a relatable feeling to be sure. "Liar, loser, phony. No one ever says so, but I know it's true. Poser, lightweight, cheapskate. I wanna be, but woe is me. Someone better muster up the truth," she sang, her voice clear in the small space. She calls herself her "own best saboteur," harkening on the very realistic feeling many have of having to fake their way through the day, to bend themselves to appear less weak or to hide their flaws from others.
And yet, there was no denying that Jonatha Brooke wasn't as uncertain of herself as "Imposter" may have led the audience to believe. Before performing her song "Fire," Jonatha strolled casually across the stage and proclaimed, "I am kind of liking getting older sometimes because I don't give a shit anymore." Amen to that.
She chose to end with "Linger," her big hit from 2001. It was comforting to hear that someone as successful as she is could still harbor doubts. In this, Pride Night at Caffè Lena has once again provided Saratoga with a space of security where doubts were eased.