Bass player 'Ray' Beatty is very straightforward when talking about his band Lullwater: "we're a really loud rock band." Add their love for Seattle grunge (Pearl Jam, Alice in Chains, Soundgarden) and a "take no prisoners" rock 'n roll stage presence – you get the DNA make up of this 4 piece band from Athens, Georgia.
Together for 10 years, Lullwater is comprised of John Strickland on rhythm guitar and lead vocals, Roy 'Ray' Beatty on bass and vocals, Joseph Wilson on drums and vocals; and newest member, as of two years ago, Daniel Binnie on lead guitar. I sat down with Ray and Daniel before their set at The Chance Theater in Poughkeepsie, N.Y. The band was finishing up a month long, five band tour, with headliners Sevendust. It was a cold, but sunny afternoon with plenty of snow on the ground as we sat inside the band's tour van and got down to business.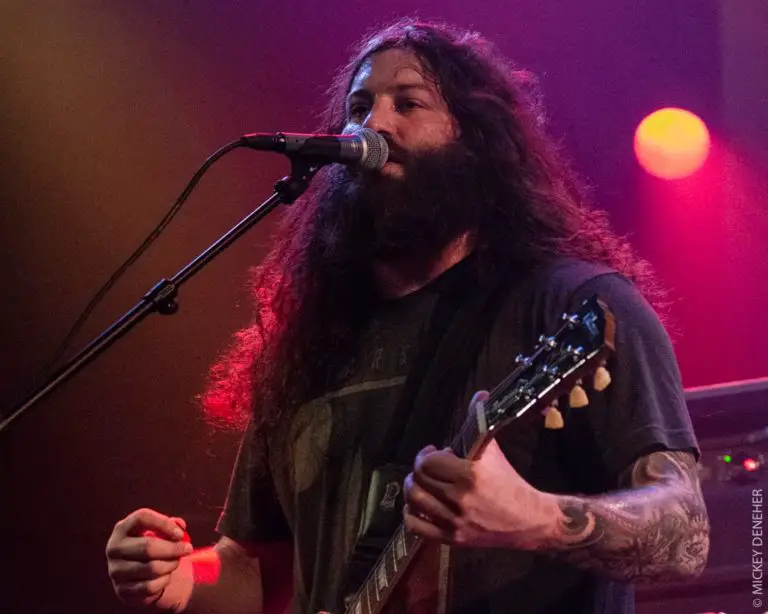 Mickey Deneher: You're on month long tour with Sevendust, what's that been feeling like?
Roy 'Ray' Beatty: It's great. It's an awesome tour to be on. It's not just Sevendust. We have Tremonti, Cane Hill, and we got Kirra. Every band on this tour is really awesome. Not to discredit any of the bands we have been on tour with before, but as far as from start to finish, this tour lineup is just totally stacked. Almost every show has been sold out. Crowds have been really rockin' and we get to watch the machine that is Sevendust. Not just the band, but the crew and everything. Seeing an operation on that level is inspiring. It's like, oh; that is where we aim to be with our professionality, it's great.
They're like hanging out with us, allowing us to hang out with them. Sort of taking us under their wing a tiny bit. It's a great experience all around. It's inspiring. It's very inspiring. You can see how bands that do this for a long time find and maintain success. Manage to do that through hard work. 
---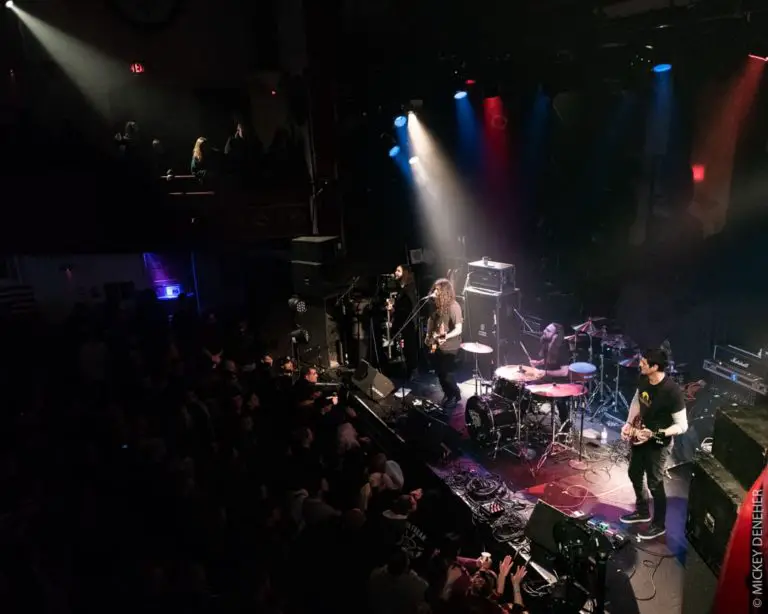 With the tour winding down, the band was preparing for the release of their 3rd and most adventurous studio album, Voodoo. A recording the band calls "a bigger, more intricate and layered, digitally-recorded sound." Recorded in New Orleans, the band engaged Jacob Hermann (Anthrax, Machine Head, Amaranthe) to take the reigns as producer. Recorded over a year ago, the band worked hard on the required business details so it would hit the market with full impact.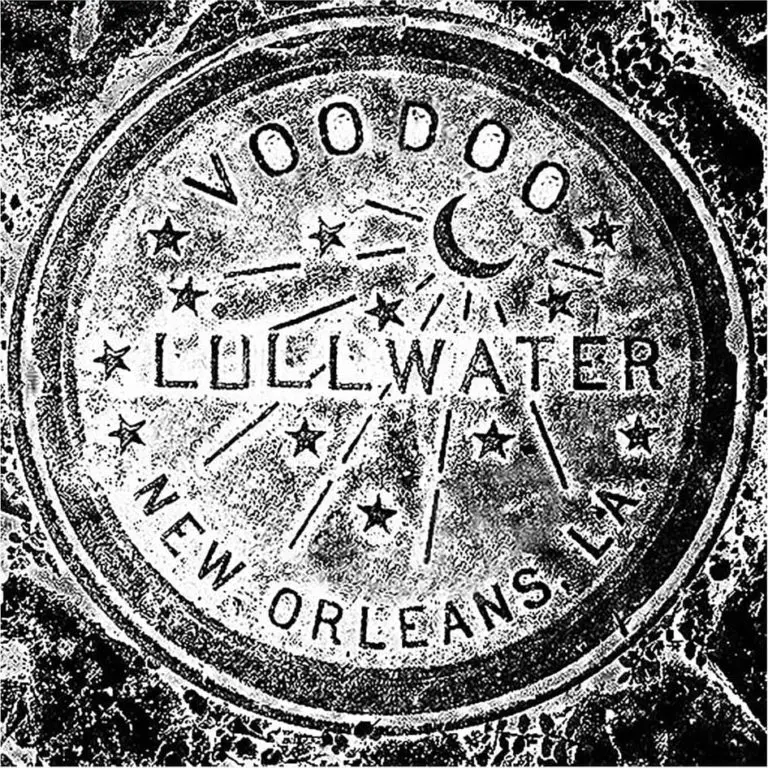 MD: The new album is coming out, that has to be an exciting thing.
RRB: It is exciting.
MD: You've done a couple of studio recordings and some live stuff. Did you go in with songs written and ready, or did you just go in and feel it and make it happen?
RRB: We had the majority of the songs written. But we went in and took the first week of our studio time just looking back at all of our songs; arranging things and changing things. So it's like we re-wrote the whole album. But we had a lot in. Like 70 to 80% kind of like rough framework were there.
But Jacob, he came in and cracked the whip a little more and made us buckle down more then we have in the past. Made us be more reflective and honest about things that we were trying to make and were the things that we wanted really suiting the song that we wanted. 

Roy "Ray" Beatty – Lullwater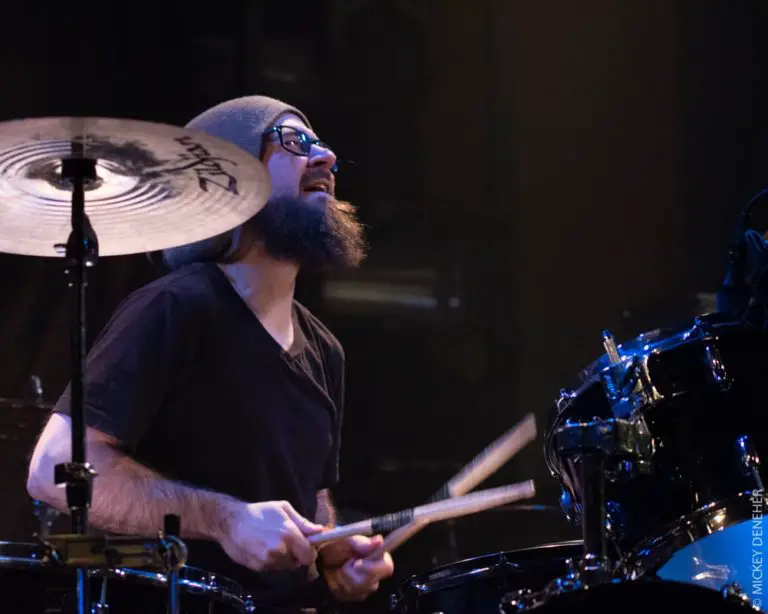 MD: You say we looked back, you had them ready, but let me make sure they were there?
RRB: Well, we did maybe a month or two of just practice in our basement leading up to it. Of us, just writing all these songs and playing them. But neither of our producers were able to be there with us.  So when we went down to the studio we wanted to get them in on the vibe and also get their input and just make sure everything was the best that it could be. 'Cause we've done albums. Like the previous album, we really didn't write almost anything before we went in. And that was cool too. But we just really wanted to make this one stand out.   
MD: Jacob Hermann?
RRB: Jacob (reiterated with a Swedish accent)
MD: He had some great creds coming in. How was it working with him?
RRB: It was great. It was a little daunting. It was a big step up. Not to say that our other producer, Justin, isn't also great to work with, and he is. But he kind of goes along with our vibe and we are all very collaborative. But Jacob, he came in and cracked the whip a little more and made us buckle down more then we have in the past. Made us be more reflective and honest about things that we were trying to make and were the things that we wanted really suiting the song that we wanted.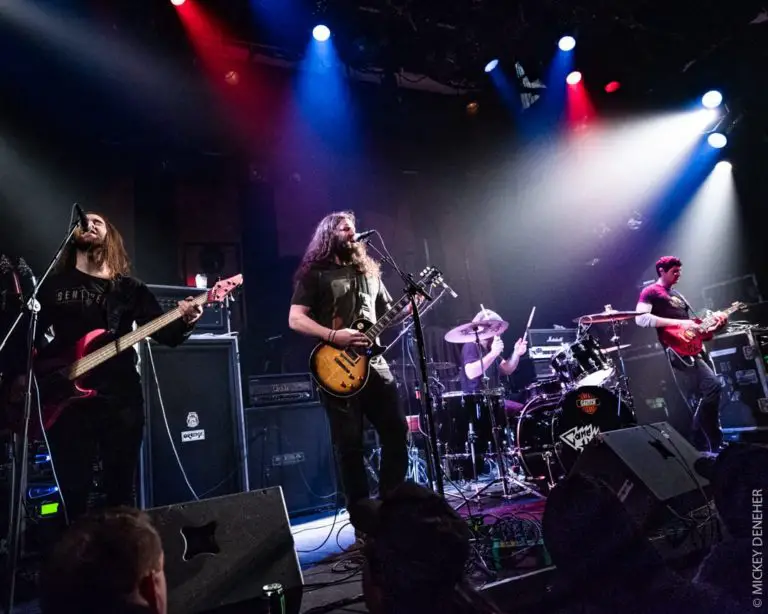 Daniel Binnie: He was extremely critical.
MD: But that's good.
RRB: It was good.
DB: In a good way.
MD: His name is on there also. It's a collaboration.
RRB: It is. I think people probably don't realize, that people that don't make music, or don't record their music with producers; don't realize how much of an impact that those producers have on the album; the sounds that are happening, how the sounds all fit together, a lot of the arraignments and stuff. Your always like "Hey Justin," "Hey Jacob," "does it sound good?" "Does it suck or not?" When I personally go into the studio I try to, you know I have all these ideas that we have and I want things to be a certain way, but unless I absolutely am worried something's going to not turn out good, I try to just give up worrying about anything. Saying the power to veto a sound or to confirm 'does this sound good,' is in the producer's control.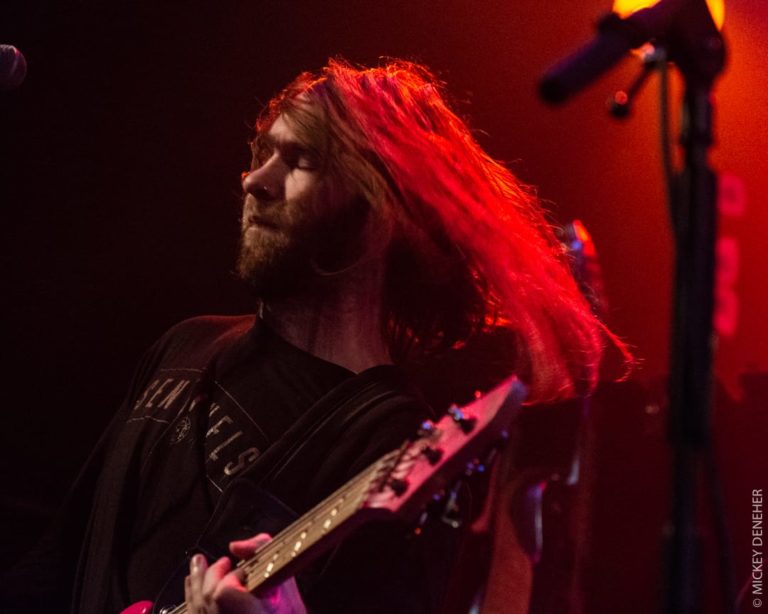 MD: You (as a band) present it, you play it, you created it, but you need that extra set of ears to help you.
RRB: You defiantly do. If you don't all do that, it gets to be a to many cooks in the kitchen kind of scenario with everyone saying, "NO, we got to do this riff," 'That didn't quite work, we have to redo it."  It's like CHAOS. In order to serve the final product, you have to remove yourself a little from it.
MD: The song "Empty Chambers" a first release. Talk a little about it.
RRB: It's just a loud rock song. Actually, that was the first one we started writing for the album, I think.  I was traveling and I had my guitar in my car and I knew that we had our studio session booked and I was kind of freak'n out because nobody had been sending in riffs. 'Cause usually, the way our writing process works is, other people are coming up with some of the riffs and I'll try to arrange them and we'll all try to arrange them and write. We write together. But for this one, I was just in my hotel drinking and I was like; man, we need songs.  So I just wrote that first riff and we just kind of came together and made a song out of it.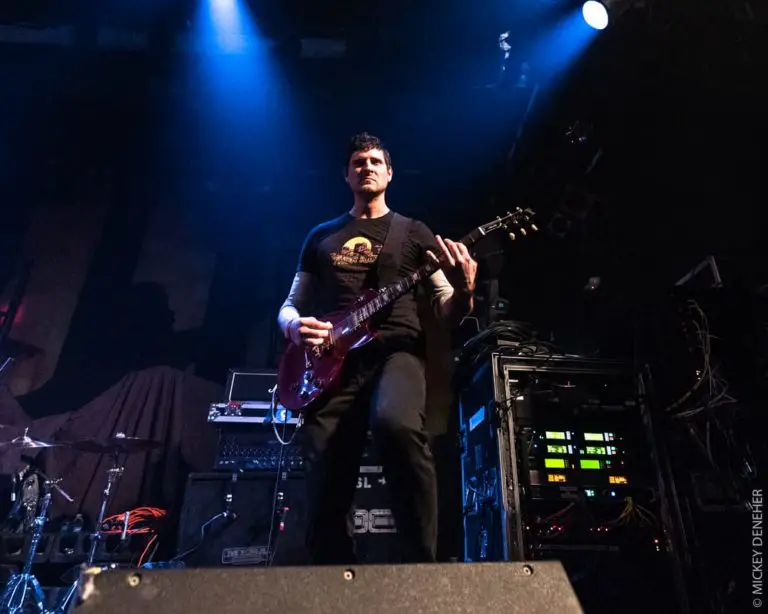 You can take kind of what you want from the lyrics. John (Strickland, lead vocals and rhythm guitar) doesn't like to be super direct with explaining his lyrics in interviews, so I kind of respect that.  But you listen to it; you can kind of hear what it's all about.
Daniel Binnie: I wrote the rhythm for the chorus. Don't for get me (laughing!) 
RRB: Binnie did write the chorus of "Empty Chamber." Totally wrote that. We took that from a song he made. So it really came together. 
MD: What was it that drew you down to NOLA (to record)?
RRB: Jacob had worked in that studio and he said that was the place to go, so we said ok, we trust you.
MD: New Orleans is such a music place.
RRB: It is a music place.
MD: The vibe is a NOLA vibe. Did any of that seep in a little?
RRB: The album is called Voodoo. We where there for Halloween. (Laughing) It definitely influenced the album. It seeps through. You be able to hear it in the final product.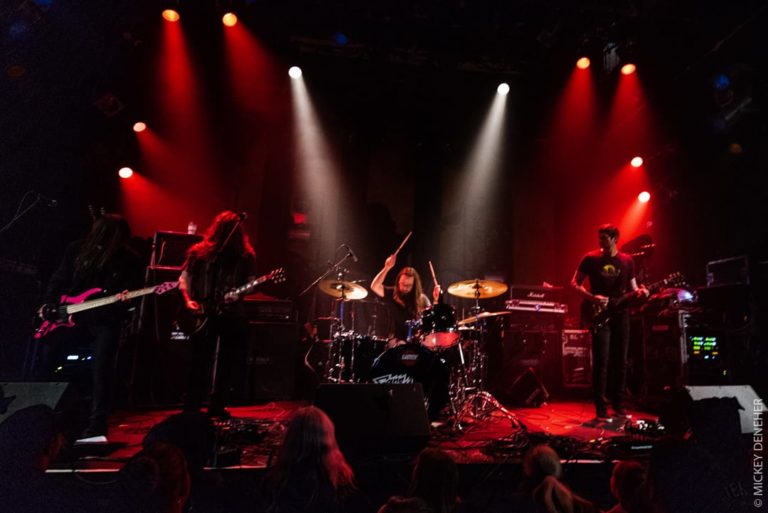 DB: Musically of course, we got some horns and strings and stuff from local musicians on the album. So you got that. As far as the vibe of the town, there is a lot of pain and suffering on that album.
RRB: There is. I feel that like that is the theme of the album overall, everything falling apart and then getting back together.   
---
The band hit the stage at The Chance Theater to a very appreciative and packed house. With 2019 in front of them, Lullwater will be releasing an acoustic EP, containing songs from their last two albums, in late spring or summer. The band is now finalizing tour dates for the rest of the year, so look for Lullwater out on the road in support of their latest release.