Girl Blue has a passion for music, vocals and a stage presence to draw you in – listen. The stage name of Arielle O'Keefe, Girl Blue is one of the Capital District's emerging singer-songwriters, alongside peers Sean Rowe, Sydney Worthley, Sawyer Fredericks, and Moriah Formica. On Thursday, January 24, she will open for Dar Williams at Cohoes Music Hall.
O'Keefe's drive for music goes back to her childhood in Bayshore, Long Island, where she started playing piano at age 5 and guitar at age 12. From this, she sees music adhered to her identity, throughout her life. "It's sort of a raging ambition inside me, it feels like all I have is this thing to work on." After a move to Dallas during high school, she headed north to New York City and finally to Albany, to move her career forward. She chose her stage name, Girl Blue, from two musical inspirations – the Nina Simone album, Little Girl Blue, which she listened to a great deal growing up, and the Stevie Wonder song "Girl Blue," where the character described was much like Arielle.
Girl Blue received broad exposure when her first single, "Fire Under Water," was picked up by Spotify for New Music Friday, and was eventually placed in a Las Vegas tourism commercial. From there it went viral, racking up over 2.5 million plays. This led Spotify to pick up her cover of Fleetwood Mac's "Dreams," a stripped down version of the original. "I would play with vocals and looped them along with one or two guitar lines. The song is so emotional and almost creepy. I wanted to do something that was really broken down and make it a little more epic, so I covered it with just vocals and guitars, then went in and produced the final version."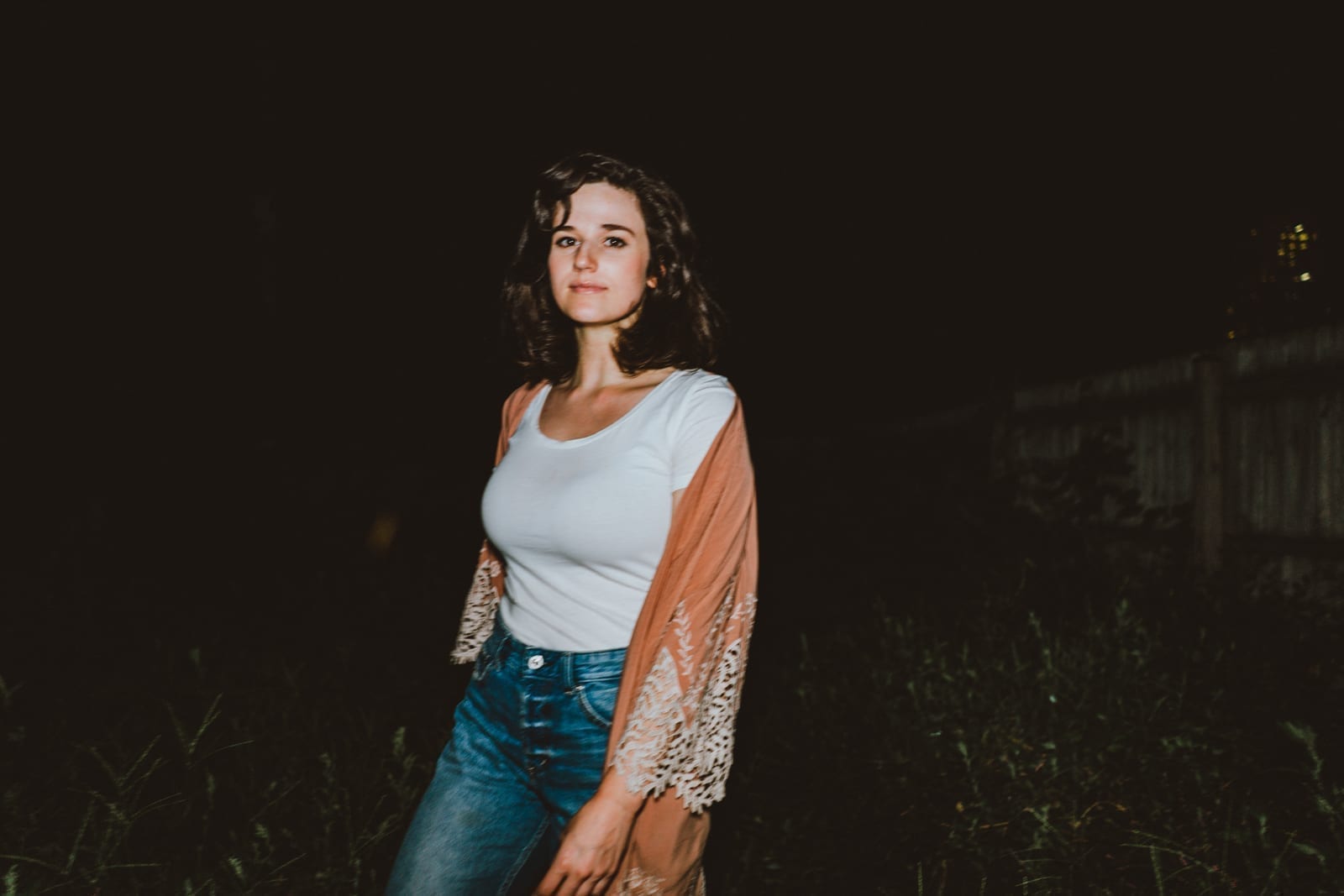 When O'Keefe is on stage, she commands attention to her performance. "When I was younger, I went to different types of venues, hip-hop showcases and singer-songwriter performances and saw singers that you have-to-listen-to, instead of being forced to listen. I do that for myself, making it so that people have to lean in." After 14 years, this has developed into Girl Blue's remarkable stage presence.
A range of vocal inspirations – Ella Fitzgerald, Joni Mitchell, Roberta Flack, Ani DiFranco and Tori Amos – as well as comparisons to Carole King, Laura Marling, Bonnie Raitt and Jeff Buckley, give you an idea of the powerhouse-vocals and songwriting Girl Blue has in her skill set. She looks towards Frank Ocean as one of the defining voices of the current generation. "He has a voice with character and is a talented singer, who has that intangible quality to translate emotion through his voice. He makes people feel, and that will stand the test of time. His style has been copied over and over already; that says a lot if everyone wants to be Frank Ocean."
Last May at Proctor's Theater in Schenectady, Girl Blue performed as part of Capitol Records Live, an event bringing together a half-dozen local artists to take on the songs of The Beatles' – The White Album and Sgt. Pepper's Lonely Hearts Club Band. Singing "Glass Onion," "Blackbird," "Lucy in the Sky with Diamonds" and "Getting Better," her performance stood out among a lineup that included Wild Adriatic, Eastbound Jesus and Let's Be Leonard.
Currently, Girl Blue is recording with Dan Dekalb and Jimi Woodul from Dark Honey, with plans to release a stripped down album in May, and the full album slated for later this year.
On March 2nd, Girl Blue will perform at The Linda in Albany with Belle Skinner and Zan Strumfield, but first, she opens for Dar Williams at Cohoes Music Hall on Thursday, January 24. Tickets are still on sale.
Girl Blue posts monthly exclusive songs and behind the scenes content online on Patreon. Click here to subscribe and support her work.