Rumors have now turned into answers with the official announcement for the 50th Anniversary of Woodstock. Questions have been answered as to when the show will take place and where, as we now patiently wait for next month's official lineup announcement when tickets for the event will also go on sale.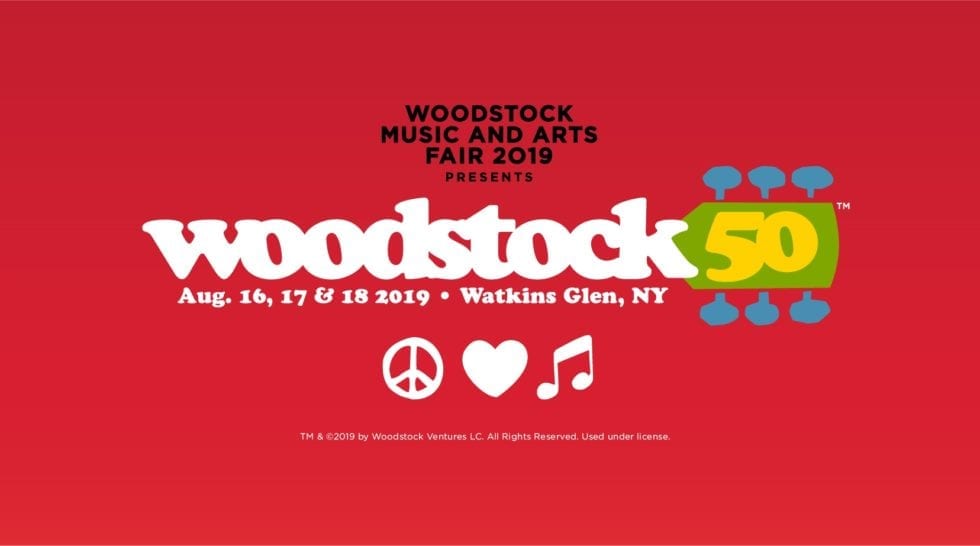 Woodstock 50 will take place on August 16-19, at the Watkins Glen International Speedway in Watkins Glen. The event will run the same weekend as the Bethel Woods Music and Culture Festival's own Woodstock anniversary special. Original Woodstock co-founder Michael Lang stated that he is still working with organizers on capacity for the event which he expects in the six figure range. 
Lang also stated that the three-day event will see "newer bands," to honor the legacy of the festival by staging "celebrations of artists" who appeared at the original Woodstock event. In a recent interview with Rolling Stone, Lang stated: "Having contemporary artists interpret that music would be a really interesting and exciting idea. We're also looking for unique collaborations, maybe some reunions and a lot of new and up-and-coming talent."
For the past several weeks, music enthusiast have been checking the internet everyday waiting for an official announcement ever since original Woodstock co-founder, Michael Lang, told the Poughkeepsie Journal that plans for the anniversary show was in the works but not a done deal.
Lang's event will also feature programs, speakers and partnerships like Headcount. He said: "We want this to be more than just coming to a concert, and hopefully a lot of the bands will become part of this effort to get people to stand up and make themselves heard, to get and out vote. And if they don't have a candidate that represents their feelings, to find one — or to run themselves."
With Live Nation backing the Bethel Woods event the same weekend, and with Lang's statement about "newer bands," both lineups should look completely different. There is a 90-mile radius clause for artists when performing shows within a certain time frame. It's highly unlikely that Live Nation will allow artists appearing at the Bethel event to appear at the Watkins Glen event. Having the same artists at the same shows on the same weekend could also hurt ticket sales for both events.  
Woodstock 50 Online | Facebook | Twitter | Instagram