Michael Lang, Woodstock Music and Arts Festival co-founder, and promoter of the 1994 and 1999 editions, has died at age 77, at Sloan Kettering in New York City. The cause of death was a rare form of Non-Hodgkin's lymphoma, according to family spokesperson Michael Pagnotta.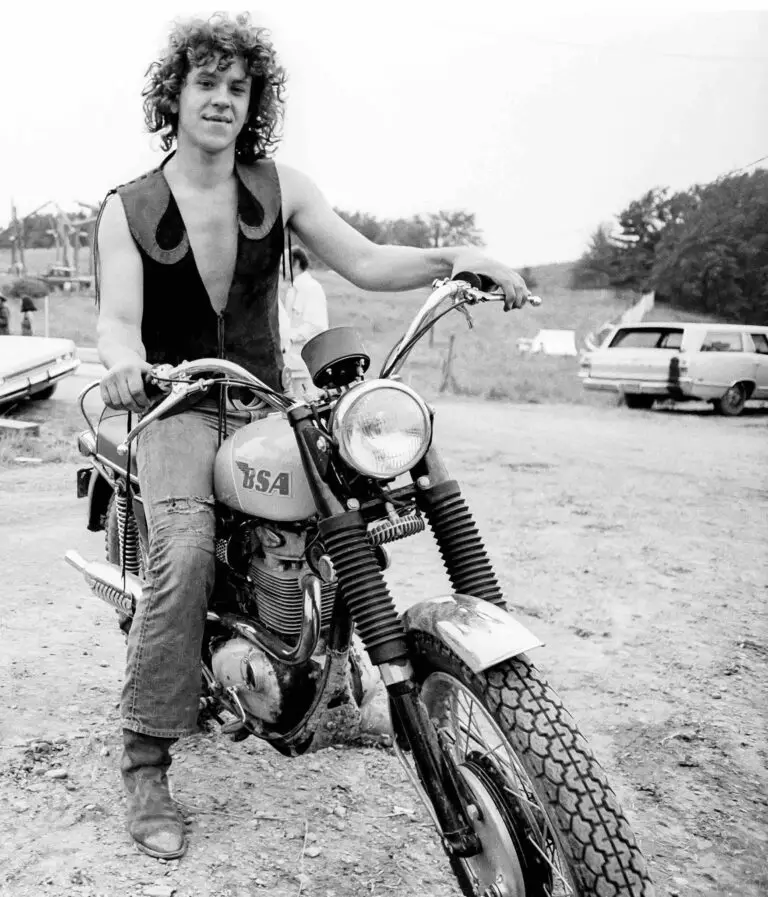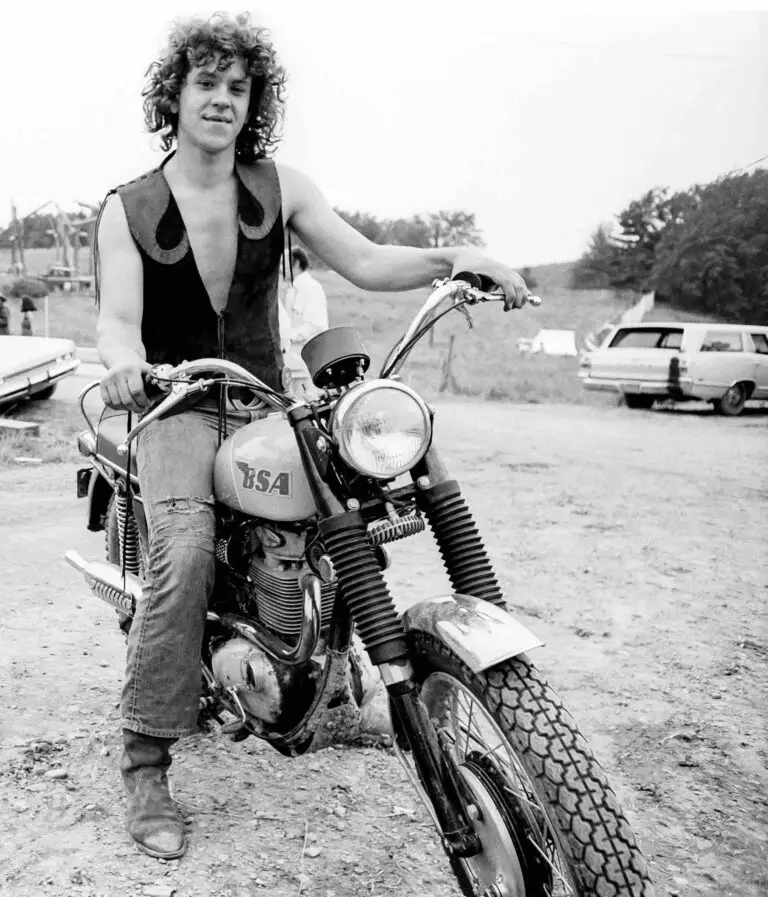 Michael Lang was raised in Brooklyn and attended college at New York University and University of Tampa before eventually moved to Coconut Grove, Florida where he opened a head shop, which was, as Lang noted in his autobiography, "the hub of the Miami underground." Lang would shift into concert promotion in the late 1960s, producing the Miami Pop Festival in 1968, which featured a lineup that included Chuck Berry, The Mothers of Invention, and Jimi Hendrix, among others.
Speaking of Miami Pop Festival, Lang told Ellen Sanders' for the 1973 book Trips: Rock Life in the Sixties, "The climate is perfect, people are into a stimulating variety of artistic things and there was no place for them to get together." The seeds of next year's Woodstock Festival in Bethel, NY can be found in Lang's mindset.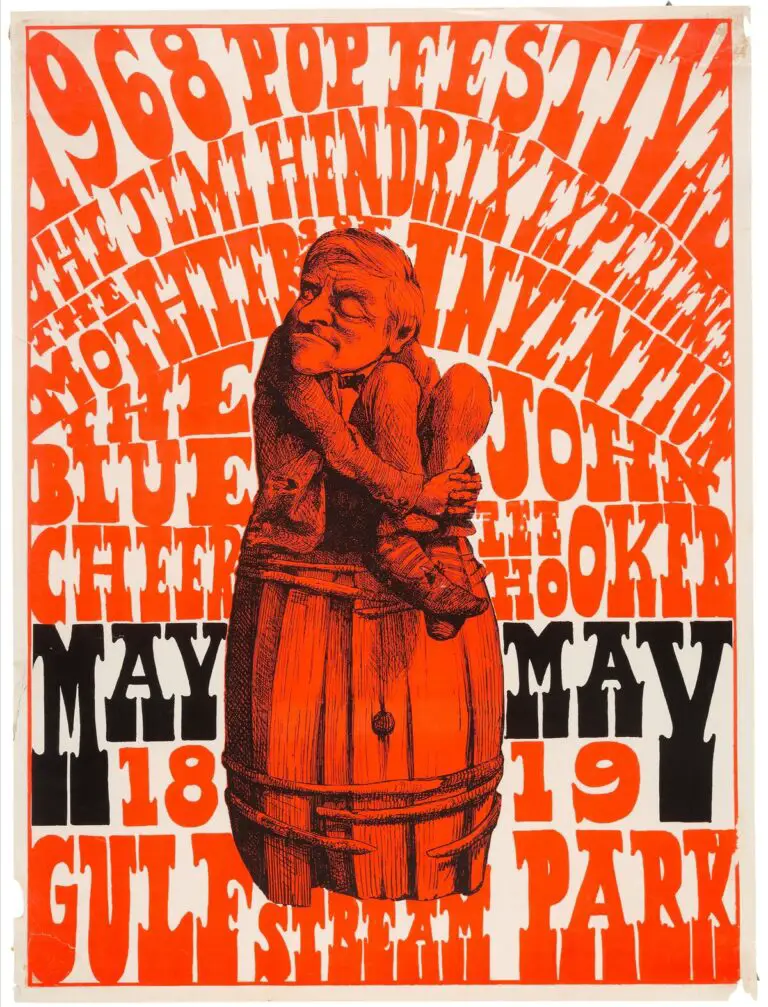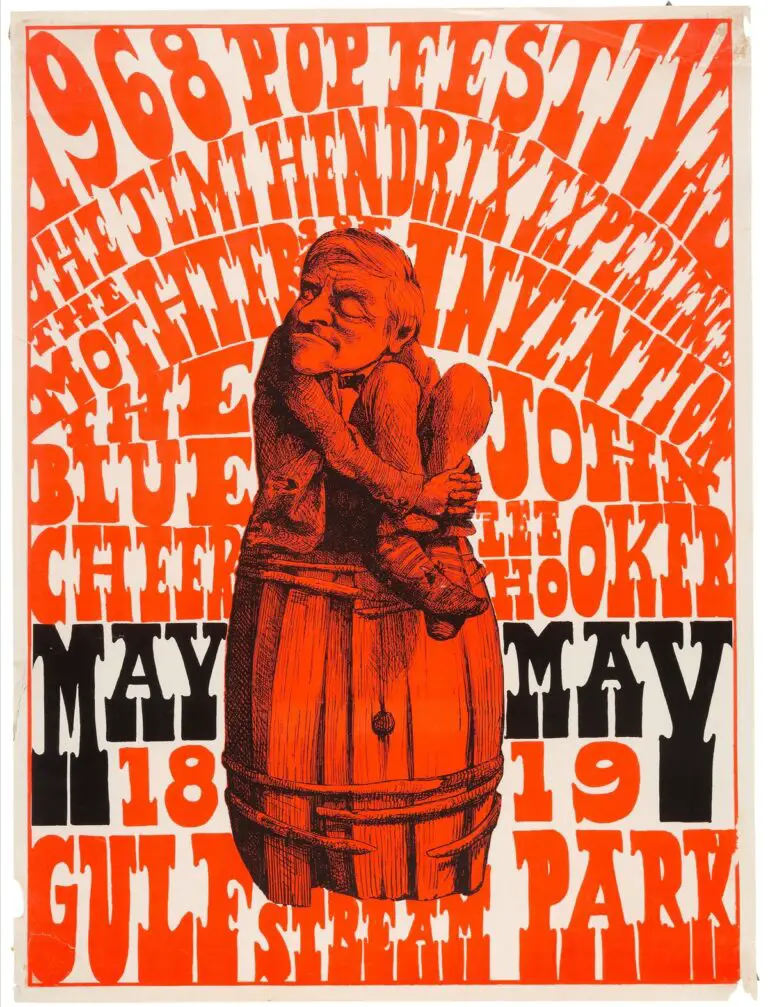 Lang partnered up with Artie Kornfeld, a Bensonhurst, Queens native, who was then East Coast Director of Contemporary Entertainment at Capitol Records. The two hit if off after their initial meeting, one that was set up by Lang playing to Kornfeld's roots, saying he was 'from the neighborhood'. Lang would move in with Kornfeld and his wife Linda in New York City, and their all-night conversations would be the genesis of the Woodstock Festival, both the event and the cultural impact still felt today.
Lang and Kornfeld would connect with business partners Joel Rosenman and John Roberts while working with the band Train, and ultimately form Woodstock Ventures Incorporated in March 1969, named for the town Bob Dylan was living in at the time. Lang wrote in The Road to Woodstock "I thought it was time to head to back to New York. Ninety miles north of the city, Woodstock had become a magnet for musicians. I remembered its small-town, artsy vibe from when we used to visit there in the fifties. The town had a history of attracting artists and bohemians. My girlfriend Sonya and I decided to check it out for ourselves."
Roberts and Rosenman brought the money and financial experience, while Lang and Kornfeld brought their own knowledge of rock music culture and production skills to pull off the event. Lang and Kornfeld had proposed building a recording studio in Woodstock, as a means to encourage local residents Bob Dylan, Jimi Hendrix and The Band to record at, but the idea was scrapped in favor of an outdoor music festival.
Meeting in February 1969, Lang recalled an early interactions with Roberts and Rosenman:
We met with them in their apartment on 83rd Street in a high-rise. They were kind of preppy. Today, I guess they'd be yuppies. They were wearing suits. Artie did most of the talking, because I think they seemed puzzled by me. They were curious about the counterculture, and they were somewhat interested in the project. They wanted a written proposal, which we had but we didn't bring with us. We told them that we would meet again with a budget for the festival.

Michael Lang
By the second time they met, a budget of $500,000 was discussed, with a potential attendance of 100,000. Ultimately, Woodstock would have a pricetag of more than $2.4 million (nearly $18 million in 2022 dollars), and would be billed as "Three Days of Peace and Music." But the location for the festival would prove to be a challenge for Lang and company.
When he was younger, Lang spent summers attending camps in Sullivan County, home to Bethel, where he would later produce Woodstock and cement his name in music history. Initially looking into the town of Woodstock, the partners would settle on Wallkill in Orange County, While at first, the town and location were hospitable to the event, soon the residents turned on Woodstock Ventures, essentially pulling the plug for the festival on July 2, 1969.
The news caught the attention of a young Elliot Tiber, who was working at his family's El Monaco Hotel in White Lake, and he alerted Lang to the location, just outside of Bethel. Lang later told the New York Times, "Elliot was part of the magic of Woodstock. Without his phone call bringing me to Bethel, Woodstock might never have happened, and for that I am eternally grateful."
While the El Monaco Hotel would not be able to host the event as Tiber envisioned (it did serve as Woodstock Ventures headquarters over the next month), he did offer a suggestion to check out his friend Max Yasgur's farm, located on Happy Ave in Bethel. Upon meeting Yasgur and securing the property, as well as agreeing to return the farm to its original condition post-festival, Lang made the move with a month to go before Woodstock was set to kick off. Lang was later portrayed by Jonathan Groff in Ang Lee's 2009 film Taking Woodstock, based on Tiber's memoir.

The Upstate New York festival would draw more than 400,000 people to Yasgur's farm, becoming a signature moment for the counterculture movement, at the end of one of the most tumultuous decades in American history. Musicians including The Who, Jimi Hendrix, Carlos Santana, the Grateful Dead, Jefferson Airplane, John Sebastian, Richie Havens, Sly and the Family Stone, Joe Cocker, Crosby, Stills, Nash and Young all performed, among many other music legends.
Lang would later have a hand in the 25th anniversary Woodstock Festival, held in 1994 at Winston Farm in Saugerties, which would bring the Woodstock spirit and history to a new generation, catering to Generation X with artists including Nine Inch Nails, Green Day, Blues Traveler, Sheryl Crow, The Roots, Salt-n-Pepa, as well as bringing back artists from the original Woodstock, among them Country Joe McDonald, Crosby Stills and Nash, Joe Cocker and Santana.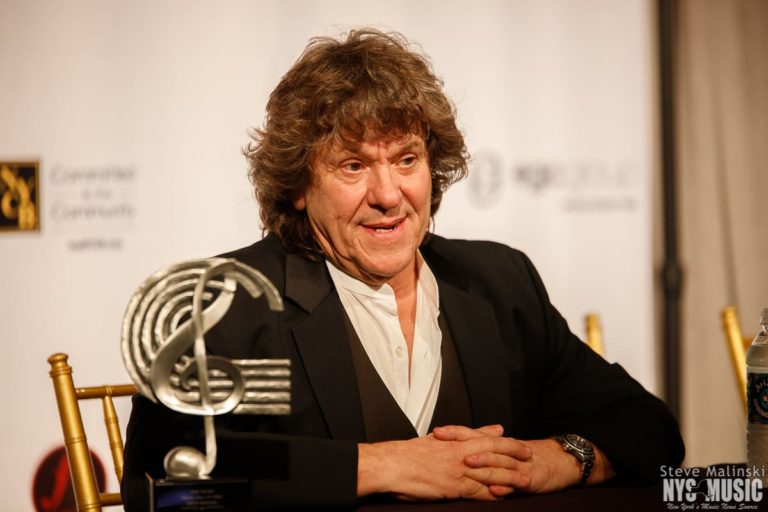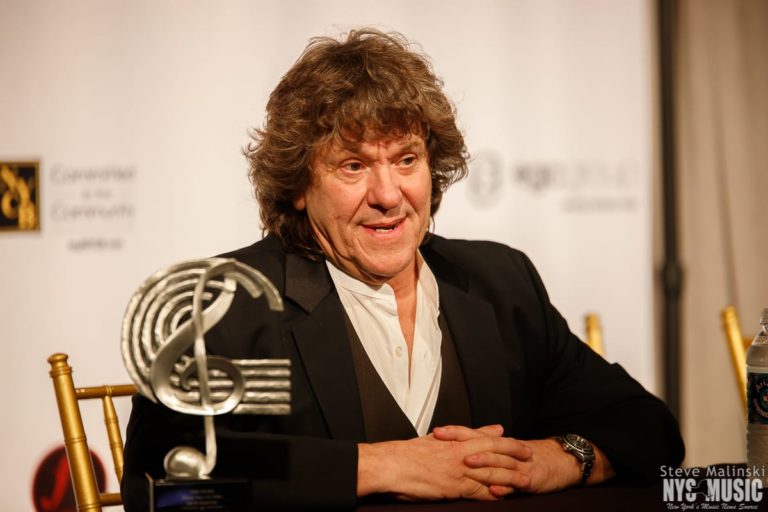 The ill-fated Woodstock 99 festival also saw Lang at the helm, this edition being held in Rome, NY on Griffiss Air Force and featuring a lineup that melded genres in a way that was both similar and dissimilar to previous Woodstock festivals. While the lineup provided a little something for everyone, subsequent price gouging, lack of basic infrastructure (water, bathrooms and shade among them) and intense heat culminated in an angst-filled riot that saw fires set as the Red Hot Chili Peppers closed out the festival. Lang would tell Syracuse.com in a 2019 interview:
In the end, it was partially my fault, partially the fault of the fans of Insane Clown Posse who were running amok all weekend. But at the end of the show, the Chili Peppers were on stage closing the festival. They had been given permission to hand out candles, and that was a mistake. [People] started to set things on fire, and it started to grow. It was a very different show, and a very different time musically. But overall, people had an amazing weekend.

Michael Lang on Woodstock 99
Lang made efforts to throw Woodstock 50 in 2019, but could not pull the event off due to local opposition as well as limited ticket sales, despite star-studded lineups and locations that included Watkins Glen International and Vernon Downs in Vernon, NY. The year-long effort to pull off a 50th anniversary event on par with the original was not in the cards, although there was a celebration at Bethel Woods Center for the Arts over the weekend of August 15-16, 2019.
When something pushes back as hard as this did, you have to get the sense that maybe there is a reason behind it.

Life is full of experiences, and not everything works out. But you keep trying or nothing works out… That's always been my attitude.

Lang, speaking to Pollstar, reflecting on Woodstock 50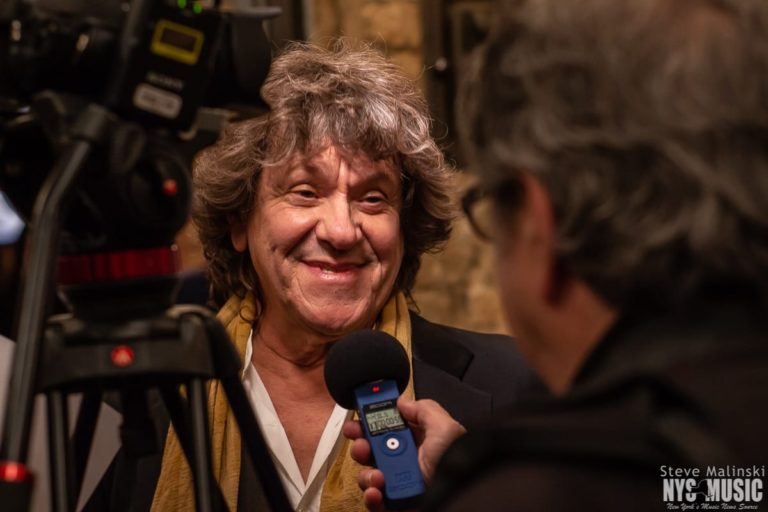 In addition to managing Billy Joel and Joe Cocker at various points of their career, in 2019 Lang received the Muhammad Ali Humanitarian Award for Lifetime Achievement, noting his commitment to peace. Lang said in his speech accepting the award:
I think if Mr. Ali were here with us today, he might rhyme that only together and with love, can   we change this world for the better. But we have to earn it, we have to show up and fight for the issues we believe in, the way Ali would. 

The fight against global warming as we near that point of no return… Sensible gun control, Immigration reform, Whatever your opinions, I know Muhammad Ali would tell you to make your voices heard and encourage everyone to get out and vote this year AND in 2020.

Michael Lang
Michael Lang is survived by his wife Tamara, their sons Harry and Laszlo, and daughters LariAnn, Shala and Molly.