Plattsburgh Blues and Jazz is extremely excited to welcome 5-time Maple Blues Winning Canadian icon, singer-songwriter and her entire 6 piece band, Angel Forrest, to Retro Live on Friday, Dec 21.
With a career spanning more than 30 years, including 10 albums, Angel Forrest is very well known in the Canadian blues scene.  Forrest, recipient of the Maple Blues Award for Female Vocalist of the year, channels the gritty and spirited sound of Janis Joplin.  The first set at the PB&J show this Friday will be her "Rock Christmas" set and the second set is going to be her "Rock Blues" show.  Get your advance tickets now here.  Advance tickets are $12 and $15 at the door.  More information can be found on the Facebook event page.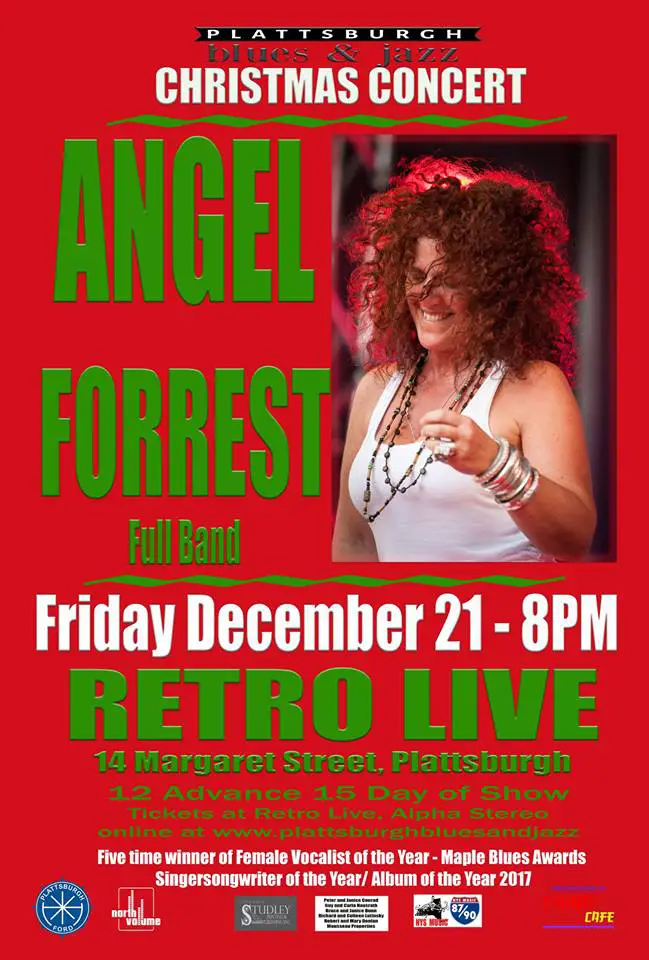 Plattsburgh Blues and Jazz is busy planning upcoming shows with saxophonist and singer Vanessa Collier and her band as well as a Bluegrass special with Tony Trischka so be sure to keep an eye out for more to come in the North Country.