Festivals hold a special place in our hearts. Whether we are in New York State or half-way across the country these short stints become our musical oasis. Waking up to the picture-esque backdrops of New York State's foliage and mountaintops are breathtaking. Birds, nature or pure silence sooth, as the night's jam-rooms pushed the limits of dawn. When night falls, we are oversaturated with the Best Bands Of NYS. It's as if the landscape acts as a stimuli for the improvisation and energy with each performance. For newbies, just go – sometimes the smallest of festivals have the most to offer. Like yesterday's Best Albums Of NYS, it opens a world of discovery.
---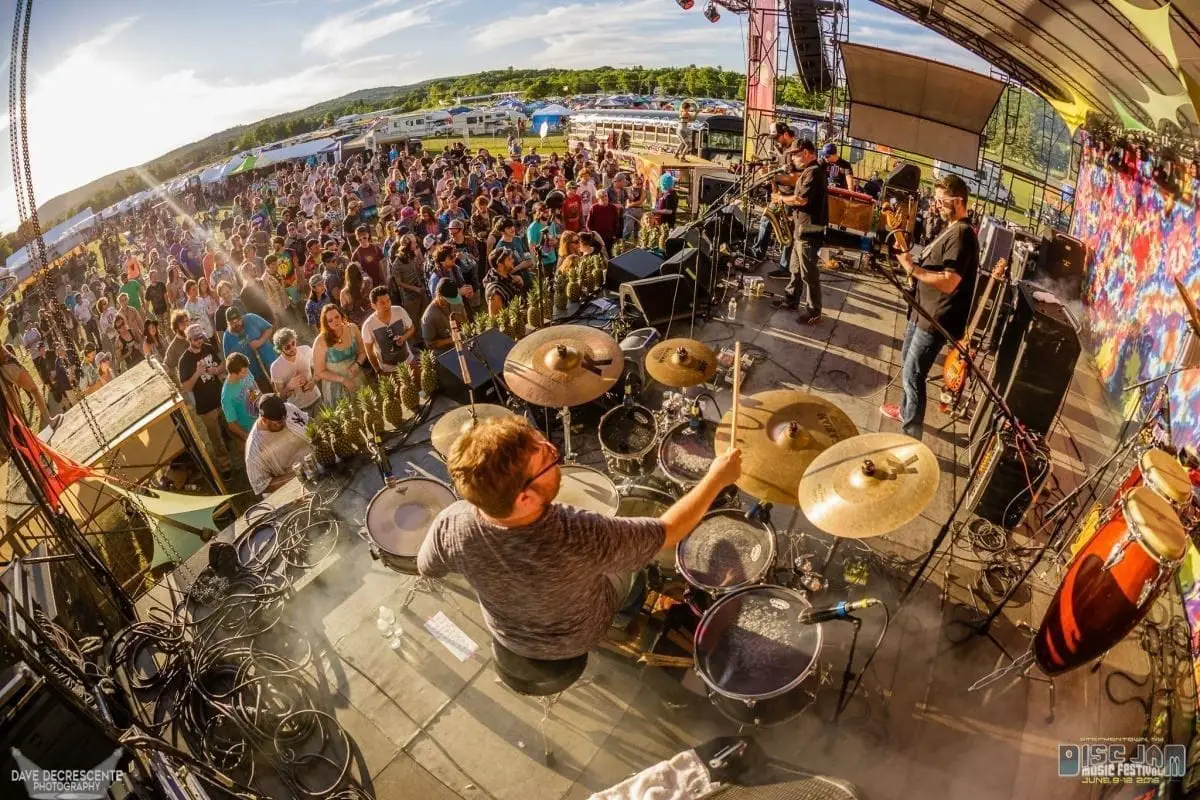 Disc Jam is New York's best voted festival of 2018 – by a landslide. In its eighth year, the festival drew 5,000 fans into the hidden farm-land in Stephentown, NY.  Disc Jam made its mark as one of the most versatile, yet secluded, festival experiences New York State has to offer, said NYS Staff in our full 2018 recap.
This year Brooklyn's Cousin Earth performed tracks off their 2018 release Human Music – whom made an appearance in the Best Of votes. Top-dogs Aqueous swept the mainstage (side b) as well as other Best Of mentioned artist, including Space Bacon, Escaper, Turkuaz and Formula 5. With such a diverse bill there is simply no room for disappointment. The quaint size of Disc Jam is just right – big enough to get lost, small enough to seeing familiar faces and musicians alike.
Disc Jam has it all. It is in close proximity to major cities like Boston, Providence, Hartford, NYC and Albany and is an excellent choice to get a full fledged festival experience, but on an intimate scale. When you're not surfing stage to stage there are two disc golf tournaments as well as other art, food, yoga. The jaw-dropping 700 acre farm is the perfect place to echo all the best artist we've come to love. With live-stock visible from the festival site, it is a pure outdoors music getaway.
---
Discovery: New York's Top Festivals
From Tom Petty and the Heartbreakers with special guest Marty Stuart to Steve Miller Band with Peter Frampton, what more could you ask for. The Hunter Mountain festival is the perfect size and proximity for your first festival experience, but one thing is for sure – it definitely won't be the last. The 13th annual festival continually proves itself as a festival veteran with show-stopping talent tucked discretely in the midst for the Catskills.
While Brooklyn Comes Alive boast an incredible lineup and close proximity of three venues within six-blocks, it felt impossible to peel yourself away from the magic on-stage. The fourth annual festival was a near sold out success, featuring the booming and vibrant artist twined throughout the city. It is a place veterans will return and newcomers merge in their proving grounds. In the end, it is – and always was – about the music. Who knows what 2019 will bring, but beware: the streets of Brooklyn are alive.
Rochester International Jazz Festival
---
Best Out-of-State Festival
Peach Festival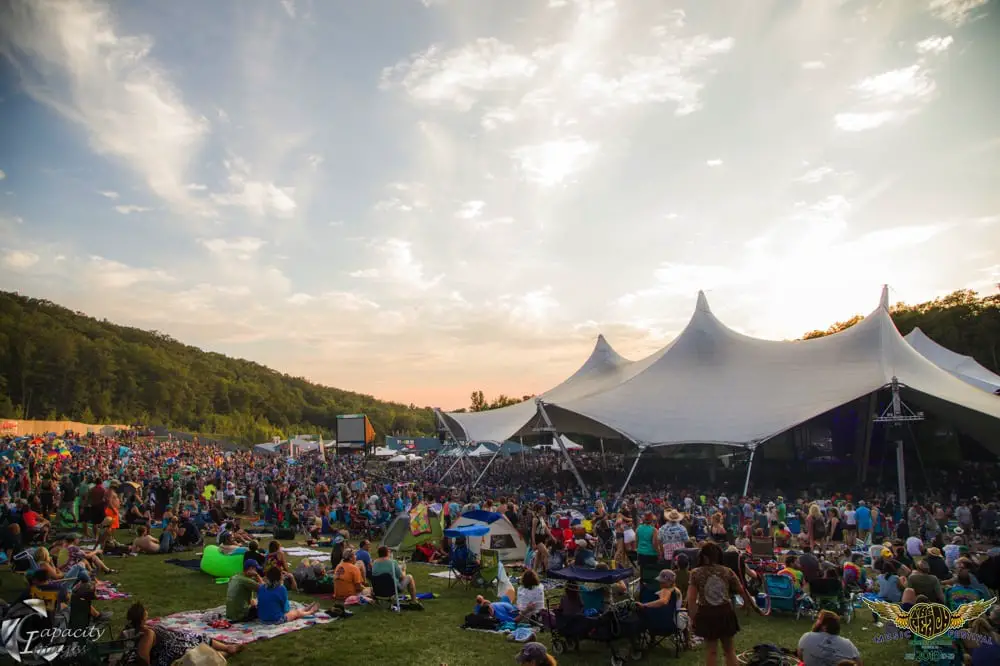 Peach festival in Scranton, PA was a hands down win for our staff pick – again. The Allman Brothers Band founded-festival compounds with each passing year, since its inception in 2012. The daunting lineup of Gov't Mule, Phil Lesh, Joe Russo's Almost Dead, Umphrey's McGee, Moe. and Pigeons Playing Ping Pong is pure bliss for jam-band junkies. The peaks and valleys of Montage Mountain Ski Resort funnels all walks of life to Peach Festival for the four day event. With the passing of Gregg Allman and  Butch Trucks still fresh in Peach-goer's hearts, the thriving community has become even more heartfelt. Allman Brothers co-founder Dickey Betts tugged on our heartstrings, while Marcus King tipped his hat with "Dreams" during this years event.
With seven months to go, we are even more anxious with names like  Phil Lesh & Friends, Warren Haynes, John Scofield, Joe Russo, Trey Anastasio, Marcus King Band and moe. already secured on the 2019 lineup. They keep coming back – and so do we. See you July 25-28.
Moreover, productions of this caliber set precedent for festival culture. Water filling stations, health and sustainability events and a potent outray of positivity are norm. A force is so strong – it is felt. Even the lone-traveler gets sucked into a world that instantly becomes home.
---
Discovery: Fests Are The Best
Hulaween – Live Oak, FL – Since 2013 – Attendance 20-25,000 capacity
LOCKN' – Arrington, VA – Since 2013 – Attendance 25,000
Bonnaroo – Manchester, TN – Since 2002 – Attendance 80,000+
Newport Folk Festival – Newport, RI – Since 1959 – Attendance 10,000 capacity
Please stay tuned tomorrow, where we recap New York's best music towns and venues.