On April 15, 1894, Bessie Smith was born in Chattanooga, Tennessee. Her parents and brother had died by the time Smith was nine, leaving her sister Viola as the caretaker. Therefore, Smith had a "wretched childhood" and never received an education.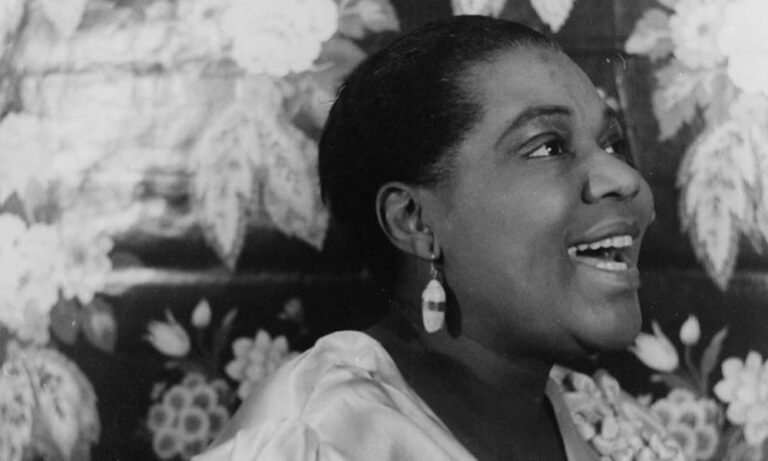 Early Life
In 1904, her oldest brother left to join a troupe with Moses Stokes. Eight years later, he returned and arranged an audition with the group for Bessie. She was hired as a dancer since Ma Rainey, a popular singer of the time, was already their singer. While Rainey never taught Smith to sing, having an experienced singer around likely helped Smith.
In 1913, Smith began her own act in Atlanta. By 1920, she had established herself in the South and along the East Coast. Smith profited off of the success of Mamie Smith who paved the way for black female blues singers.
Age of Recording
In 1923, Smith was signed to Columbia Records. In this period, her first record, "Downhearted Blues" backed with "Gulf Coast Blues", was an absolute success. Her popularity increased, and she headlined the Theatre Owners Booking Association, becoming its top attraction. Soon, she became the highest-paid black entertainer and began traveling in her own 72-foot-long railroad car.
It was at this time she received the nickname of 'Queen of the Blues', but the press upgraded her to the 'Empress of the Blues'. Her music emphasized independence and sexual freedom, arguing that working-class women did not have to alter their behavior to deserve respect.
Over the course of her recording career, she made over 160 recordings for Columbia Records, often accompanied by the best musicians of the day, notably Louis Armstrong and Charlie Green. In 1927, she recorded "Alexander's Ragtime Band" with the Dorsey Brothers Orchestra and it quickly shot to the top.
The Depression
In October 1929, the stock market crashed, plunging the United States, and eventually the world, into the Great Depression. This nearly put the recording industry out of business. However, in 1929, she travelled to New York and performed in a Broadway musical. It flopped, but critics said that Smith was the only positive. Also around this time, Smith starred in St. Louis Blues, a film shot in Queens.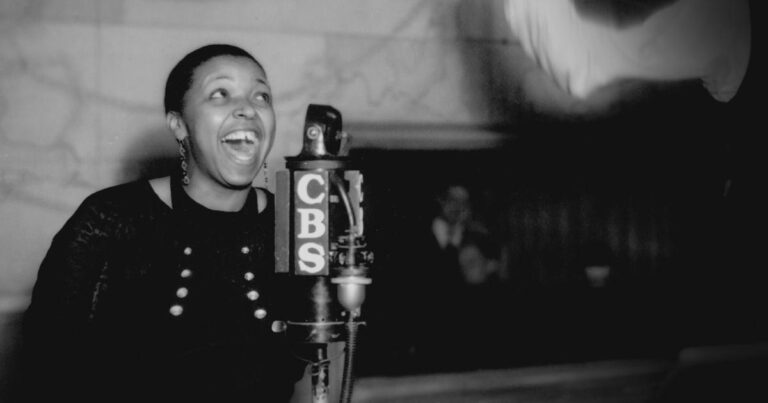 Post-1930
In 1933, Billie Holiday's mentor, John Henry Hammond asked Smith to record four sides of a record. Smith was paid $37.50 for each selection which ended up being the last thing she recorded. These recordings show a development in her music that shifts from Blues more to Swing. Benny Goodman happened to be there at the time, and can be heard on one track.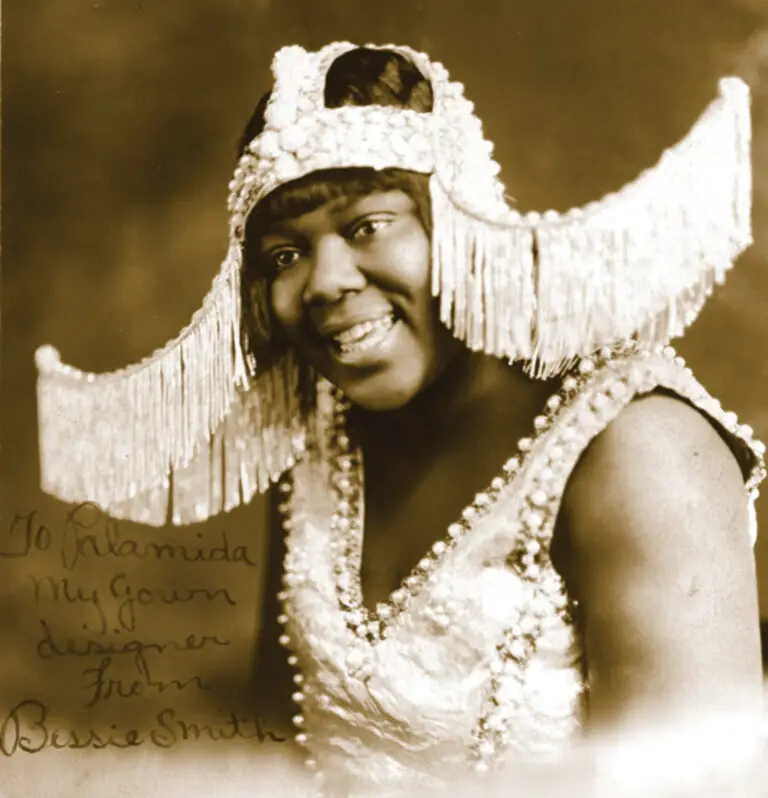 On September 26, 1936, Smith was critically injured in a car crash between Memphis, TN and Clarksdale, MS. Her lover, Richard Morgan, was driving and tried to avoid a truck, but Smith took the full brunt of the crash. A surgeon, Dr. Hugh Smith (unrelated), was the first to arrive to Bessie Smith about to go into shock.
He then instructed a bystander to call for an ambulance, but when no ambulance came, Hugh Smith took the injured Bessie Smith and Morgan to the hospital in his car. His empty car was then hit by another car, almost hitting Bessie Smith in the process. The couple in that car were injured as well. Two ambulances arrived, one from a black hospital for Bessie Smith and the other from a white hospital for the second crash.
Smith was taken to Clarksdale where her right arm was amputated. She died the following morning. Smith was buried in an unmarked grave as any money raised for a tombstone was pocketed by her ex-husband, Jack Gee. In 1970, Janis Joplin and Juanita Green paid for a tombstone for her grave.
Awards and Accomplishments
Three of Smith's recordings have been inducted into the Grammy Hall of Fame: "Downhearted Blues," "St. Louis Blues," and "Empty Bed Blues" in 2006, 1993, and 1983, respectively. Additionally, "Downhearted Blues" was included in the list of Songs of the Century by the National Endowment for the Arts and was added to the National Recording Registry in 2002.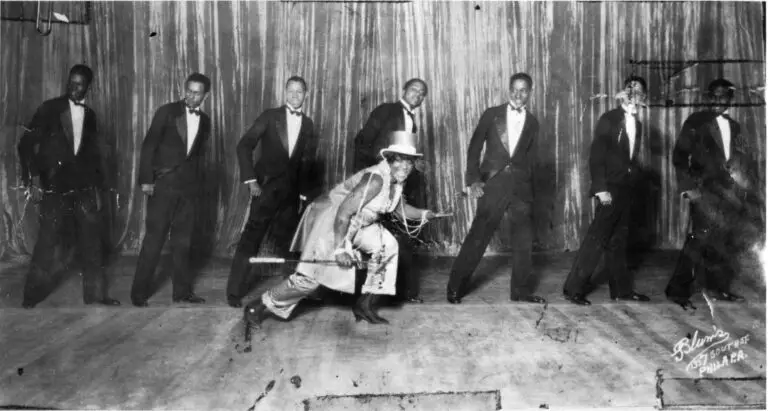 Smith is a member of the Blues Hall of Fame (1980), Big Band and Jazz Hall of Fame (1981), Rock and Roll Hall of Fame (1989), and the Nesuhi Ertegun Jazz Hall of Fame (2008). She is also a member of the National Women's Hall of Fame (1984). In 1994, the USPS issued a commemorative postage stamp for her. Smith also was a recipient of the Grammy Lifetime Achievement Award in 1989.
Located in her hometown, the Bessie Smith Cultural Center sponsors the Bessie Smith Strut as part of the city's Riverbend Festival.