The Peach Music Festival celebrates its 10th anniversary this weekend, with performances by Trey Anastasio Band, The Black Crowes, Billy Strings, Joe Russo's Almost Dead, Goose, the Revivalists, Pigeons Playing Ping Pong, and the reunion of The Word. The daily streaming schedule has just been announced for Peach Festival this weekend, free for Nugs.net subscribers.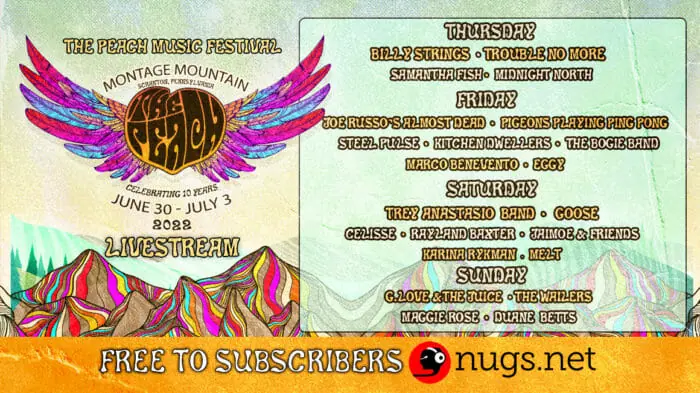 Inspired by the legendary Allman Brothers Band, Peach Music Festival will feature founding member Jaimoe with Jaimoe and Friends, as well as Friends of the Brothers, and Brother & Sister (featuring Butch's kids, Melody and Vaylor). Check out the daily Peach Festival schedule below!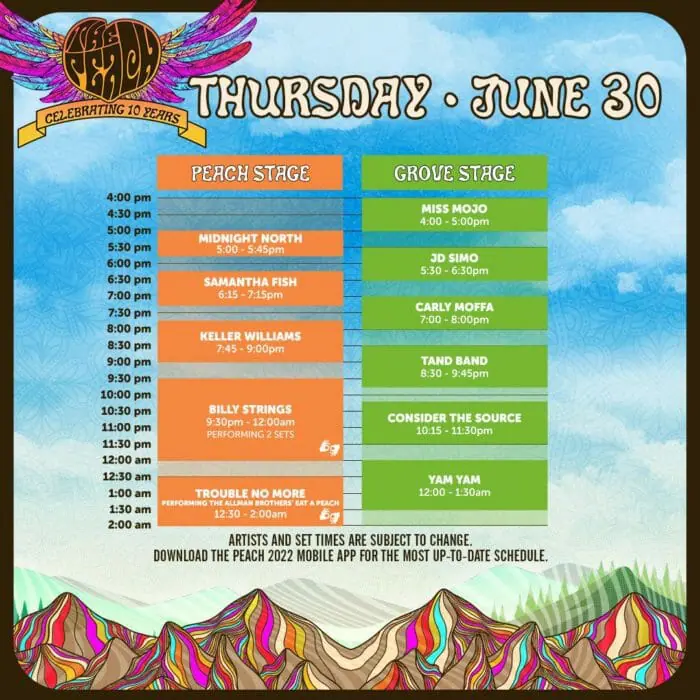 Beyond the four days of live music featuring over 50 artists, this one-of-a-kind experience features food and craft vendors on the grounds and access to the scenic Montage Mountain Ski Resort's large water park, zip line and ski lift rides.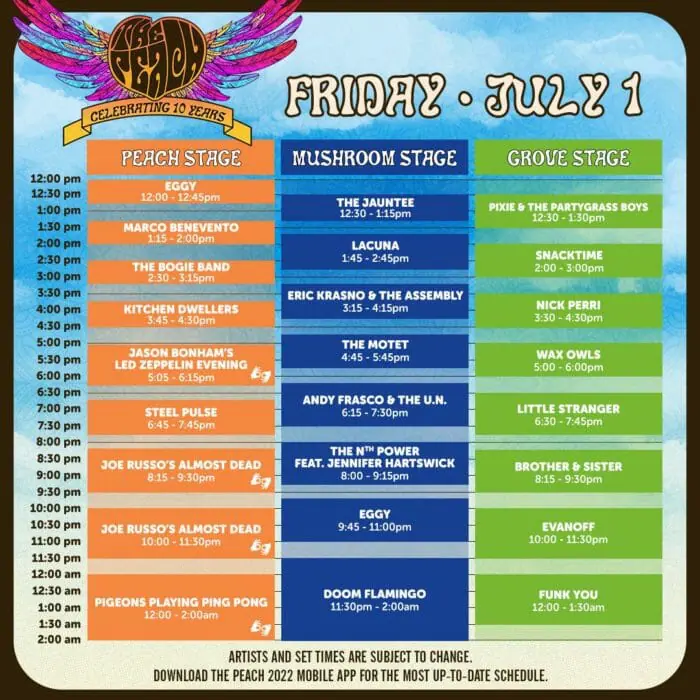 Buzz among attendees this year centers on if Trey Anastasio will invite a member of Goose to join his band's headlining set on Saturday night, following Goose inviting Trey on stage at Radio City Music Hall this past week.
The 10th anniversary celebration of The Peach Music Festival will conclude with a spectacular Independence Day Weekend fireworks display on Sunday, July 3.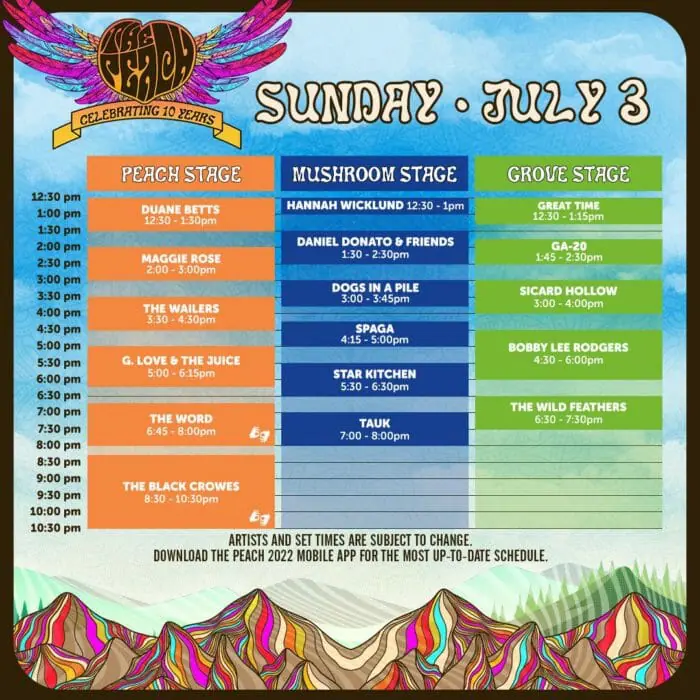 Individual day passes are still available at ThePeachMusicFest.com.