Where does one find all the old school rockers who are just reaching ages where they are getting married and having kids? At a Godsmack and Shinedown show of course. Possibly the one at Darien Lake Amphiteater on July 24. You didn't find too many young kids at this show, if you saw them chances are they were with their parents. Like a storm hit the stage and did they live up to their name. Frontman Chris Brooks got the crowd engaged and on their feet. Even if you didn't know their songs you couldn't help but bang your head to it. The band was energetic, and they certainly fit in with the genre for the evening.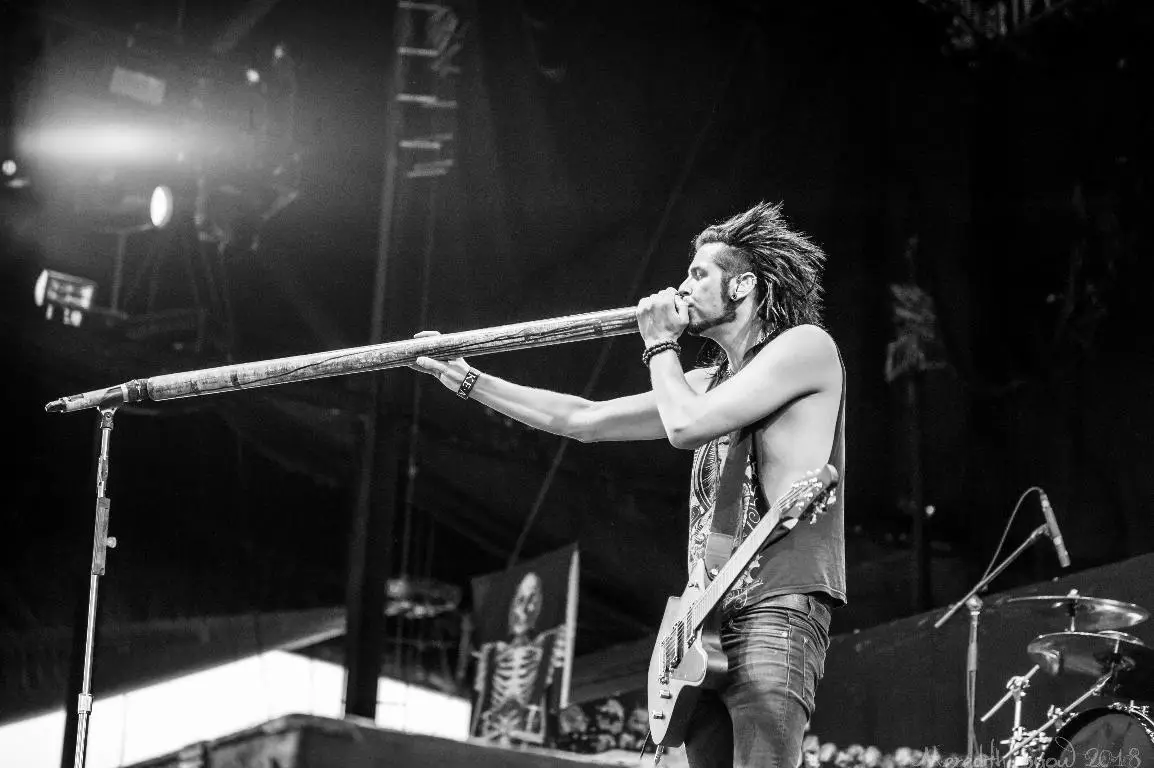 A classic staple in the poppy version of rock came to the stage. Shinedown, from previous shows you`d expect nothing less than perfectionism, and that's exactly what they brought. Brent Smith and the guys gave us some classics such as "Sound of Madness" and "I`ll Follow You." They treated us to the new stuff off their latest album ATTENTION ATTENTION such as "Black Soul." These guys have their stage performance down to a science. Brent took the time to shake the photographer's hands and also reached out to nearby audiences. He and Zach Meyers have a inseparable chemistry on stage and you almost get excited anytime they are near each other because you can expect some little eye-catching movements or stunts. The stunt they pulled that evening was popping up on a platform towards the lawn section of the audience. Zach and Brent did an acoustic version of "Simple Man." While not their own song it seems to be a favorite.
Godsmack, oh what to say about these guys. While being heavy hitters in the older rock scene they can still bring it. Though, I have seen better from them. The sound, under no control of their own, was muddy and what seemed to be sometimes muffled. Sully while having great pipes does not bring an appealing stage performance. Get the man a chair he's not moving from his mic stand anytime soon. They played some staples such as "Keep Away" and "I Stand Alone." The audience was pleased with their performance and people left on a high happy note, the real rock stars of the night were Shinedown.