One of the acts playing the entire run of Warped Tour this year was Rochester's Kaiser Solzie. At the heart of this band is James Jackson, who took on the moniker Kaiser Solzie when he was a solo performer. He has since been joined by Lenny Palmieri on drums, Brian Lorenzo on guitar, and Jamie McMann on bass. NYS Music caught up with the band's frontman at the Western NY Warped Tour date to talk about his music and involvement with Warped Tour over the years.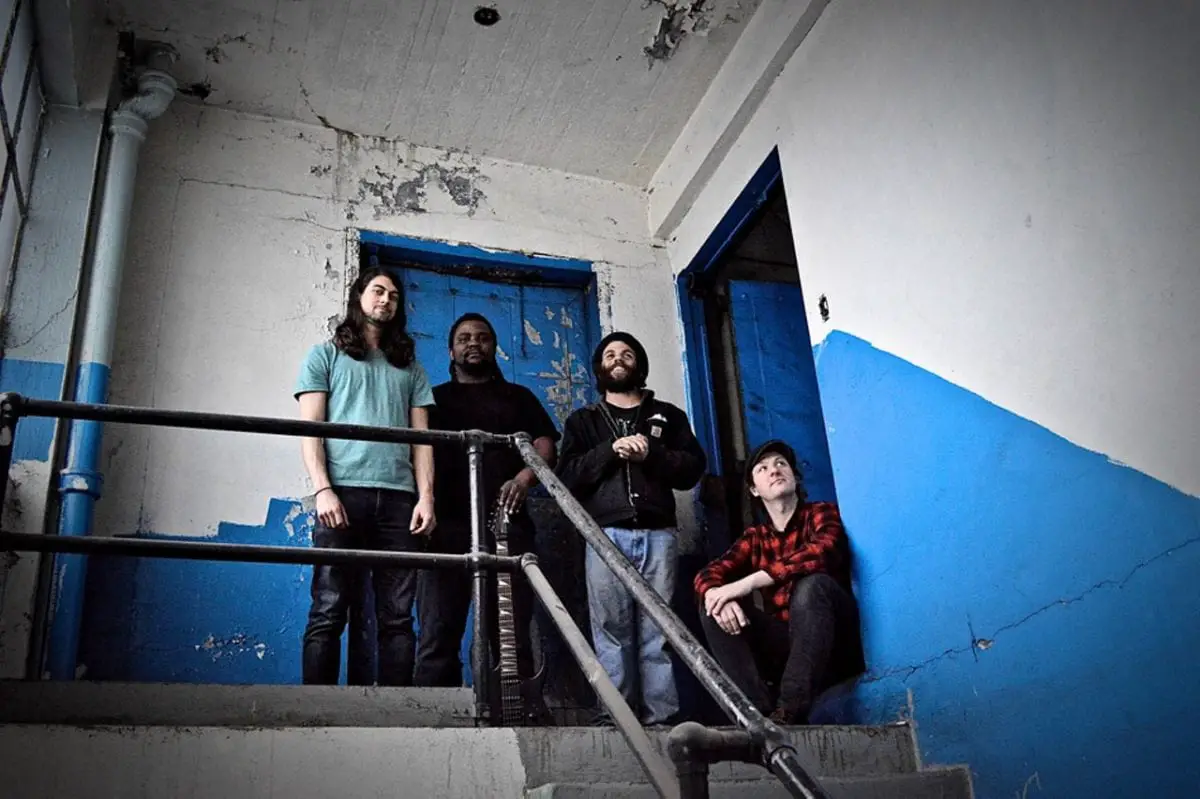 Paula Cummings: How does this Warped Tour differ from your first time going?
Kaiser Solzie: We get to play. And I get to bring a lot of friends along, which is awesome. And I'm sober on this tour. I'm learning a lot, meeting a lot of new people. It's been a full circle for me.
PC: How long have you been involved with Warped Tour?
KS: 2001 was my first. I was supposed to work with Phoenix TX and that fell through. I just went anyways. I ended up meeting Kevin and a bunch of the bands like Pennywise and Newfound Glory. Lots of people were like "Oh, there's this kid on the greyhound bus just traveling around helping us out when he could."
PC: You've come a long way. This is the second year organizing the local Korner stage?
KS: It just felt like the local scenes need to come together a bit more and Warped Tour was a good platform to teach that. I could have been like, "Oh, I'll just pick a couple bands and get them on Warped Tour," but I was like, "No, we gotta do a little bit more, show community and how we roll." That's been pretty cool. We have a lot of rad bands this year. Last year we had a lot of rad bands. And they built the stage. They worked together as a community and a scene, which you don't see a lot of in other cities, you know.
PC: You have a song "Punk Pop Hip Hop" that speaks to bringing scenes together.
KS: We do. We wrote it in Washington Square Park. It was about playing music with everybody else no matter which genre you are. Just everything coming together. I try to bring that out here. We're going to be playing that today. We're going to be getting a bunch of people on stage. On the tour we've had the rapper Kosha Dillz come up and do a verse, which has been really rad. Other times we've had our friend Josh Kramer do a bunch of stuff. It's been a really exciting experience.
PC: What's next after Warped Tour?
KS: We're going home. The rest of my band is going to rest. I'm scheming all these other different things. We've got a couple tour offers we're working on. And we were only able to record seven songs for this record. We were rushed to get everything done. So we're going to record another record when we get back.
PC: Want to put in a plug for the latest album?
KS: The new record is called Back Again. It's an awesome record. It's got "Bill Murray" on it. It's got a song called "ADHD." Lots of gnarly songs. It's an up and down record, not just a punk rock record.