Taylor Swift never stops to surprise us with great music and unforgettable performances. Taylor jumped in front of a huge crowd last Friday, July 20 2018 at the MetLife Stadium in East Rutherford, N.J. For the first one of three shows in a row this weekend. Here are the Top 5 amazing things that happened during the show.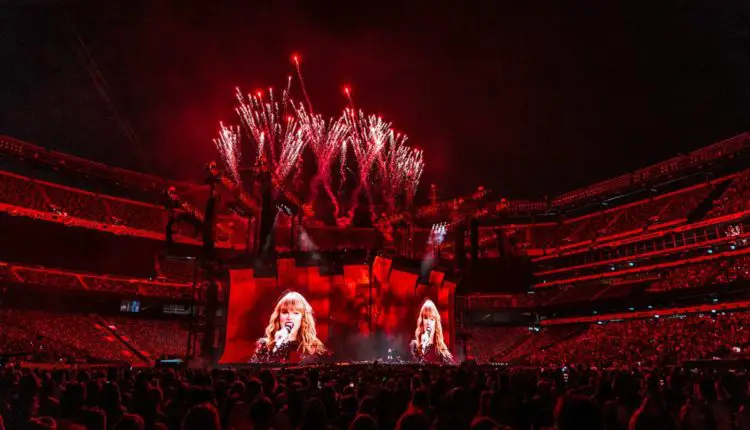 5. Stages
The Reputation Stadium World Tour brings an ever changing 110′ feet tall stage with different set ups through out the concert. She also has two other extra stages for a total of three allowing Swift to get closer to those fans that couldn't make it to the front row. This has been the biggest stage Taylor has ever had on tour.
4. Bringing people together
There is no doubt that the 28 year old songwriter is capable of pulling every heartstring of our bodies with her songs. She is also capable of bringing thousands of people together singing at the same time for a magical and fulfilling experience for any fan. The audience clearly demonstrated that they knew every song to its core.
3. Creativity
Many fans took the opportunity to unleash their creativity creating custom costumes, signs and props to catch her attention during the show.
2. Giant Snakes
No, It's not a joke!. While she performed the lead single of the Reputation album Look What You Made Me Do. Taylor was joined in stage by her dancers and a stunning 30′ feet tall cobra. During her song "Shake it Off" she also had two giant snakes followed by great fireworks surprising the crowd even more.
1. Top Quality Performances 
Charli XCX and Camila Cabello were the opening acts in the show. Both of them performed some of their hit songs such as "Boom Clap" by Charli and "Havana" by Camila. They also joined Swift on stage when she performed "Shake it Off" which was the lead single on her previous album "1989".
The Reputation Stadium World Tour is set to continue until November 21, 2018. The last show will take place in Tokyo, Japan. The tour could become one of the highest-grossing tours of all time and it's definitely worth seeing with your own eyes.