Area fans of Rich Robinson, Marc Ford, and all of their previous musical projects, had eagerly anticipated the first Central New York appearance of their latest collaboration, The Magpie Salute at del Lago Casino in Waterloo, New York on July 19. In addition to Robinson and Ford, the band includes Sven Pipien on bass, Joe Magistro on drums, Matt Slocum on keyboards, and John Hogg on vocals, guitar, and harmonica.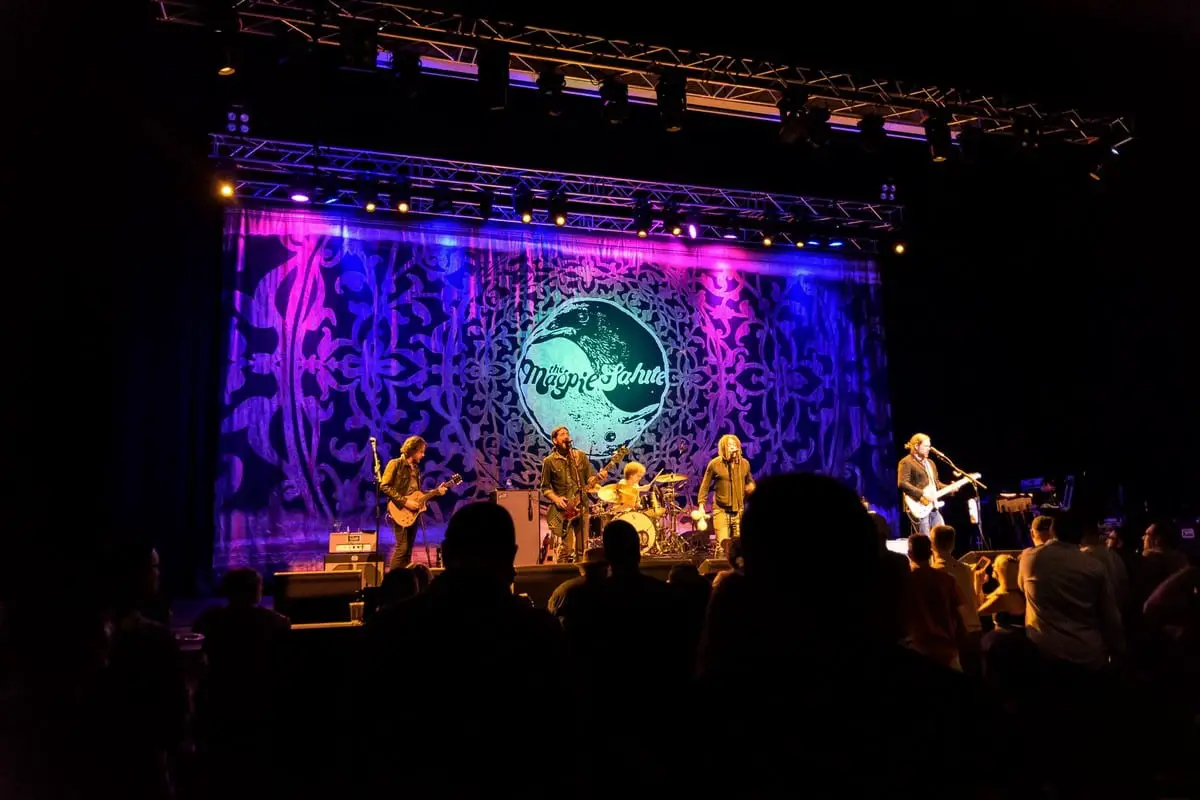 Del Lago Casino's first class, state-of-the-art, 2400-seat theater, The Vine, hosted an enthusiastic crowd with many people up and dancing, or advancing to the stage. The opening song, "Mary the Gypsy," set the tone with Magistro's booming, manic drums, with layers of guitars and keyboards energizing the entire room. Later in the set, the band raised the bar even higher with a full-throttle version of Jeff Beck's "All Shook Up." The band displayed remarkable range by switching immediately from that powerhouse high-tempo blues rock number to covering the alt-country tune "Hot Burrito #2," a love letter of sorts from the iconic Gram Parsons and the Flying Burrito Brothers.
It was interesting to see a few of the band members smile as they recognized familiar faces in the crowd. Robinson made mention of this, stating that such continuing support of he and Ford over all the years meant a lot. He made it a point to say that this was a new venture, with new ideas, and in the face of the world being "batshit crazy these days," it was important to focus on now, and maybe not so much on the past. That notion was reflected in the set list. Though there were a few songs from Ford and Robinson's previous individual side projects, any fans expecting an evening of Black Crowes covers were left empty-handed on this night, which emphasized that this was indeed a new sound and a new direction.
One element from the past that did remain evident was the effortless interplay between Ford and Robinson. It can be argued that the two of them were the equal of any guitar duo of the nineties. Though they had separated for a number of reasons, and hadn't played together for over a decade, their decision to reunite in The Magpie Salute has found that their old magic still exists. That connection was never more evident than during "For the Wind." This is a sweeping song that begins with a light melodic line from Robinson, and builds to a muscular crescendo with Pipien keeping the bottom end on his familiar blue Fender jazz bass while the guitars soar and seem to draw from each other. As Robinson has stated, "Marc Ford and I have this thing and it's something you can't put your finger on and understand, but he and I just go to these places when we play together. The older I get, the more I realize how important that is."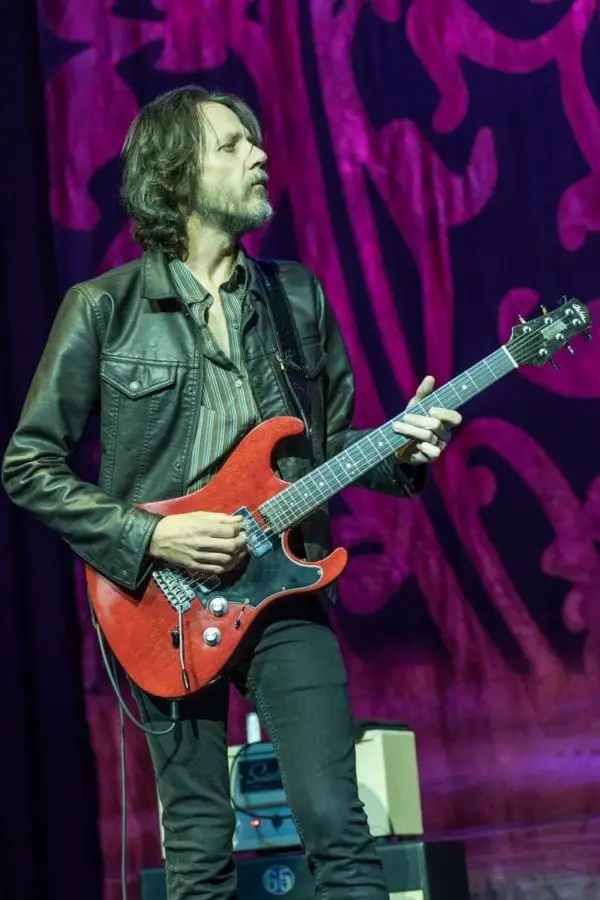 Hogg, Robinson, and Ford each took turns on lead vocals, with Pipien adding backing vocals and harmonies. Most of the evening's one hour and forty minute set was from The Magpie Salute's upcoming release, High Water I, available August 10 via Eagle Rock, Mascot Label Group, and Sony Japan. Pre-orders are available here. The band will continue to tour in support of the album, with scheduled U.S. dates through September.
Setlist: Mary the Gypsy, Comin' Home*, Walk On Water, I Remember, Take It All, Shalimar Dreams, All Shook Up ^, Hot Burrito #2~, Open Up, Hand In Hand, You Found Me, Goin' Down South, For the Wind, Devil's In the Details, I Don't Hear the Sound of You, Colorblind, Can You See, High Water, Send Me An Omen
*Delaney & Bonnie cover   ^Jeff Beck cover   ~ Gram Parsons/Flying Burrito Brothers cover