SENSORiUM Music & Arts Festival returns for its second year in Philadelphia at the Ukrainian American Citizens' Association (The Ukie Club on Franklin) on Saturday, August 25.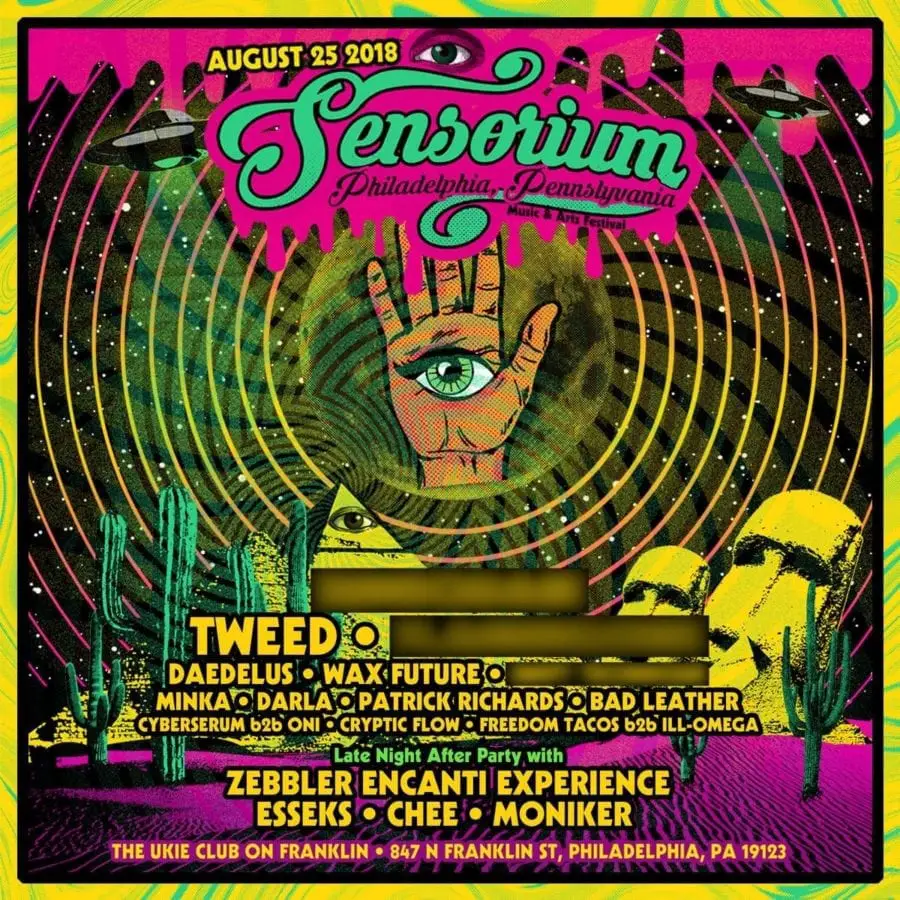 SENSORiUM brings together fans of music and arts for multi-dimensional, ultra-curated events, and sensational visual and interactive art installations and was founded by Joe Vela the drummer for Tweed in honor late friend, Suman Addya who used to travel the road with Tweed.
This year there will be some of the hottest national and local acts, the city's finest craft and food vendors, and a sensational visual and interactive artist lineup including: Tweed, Daedelus, Wax Future, MINKA, Darla, Patrick Richards, Bad Leather, CyberSerum b2b Oni, CrypticFlow, and freedomtacos b2b iLL-Omega. A second phase of performers, including headliners will be announced on July 17.
There is a limited number of early bird tickets, on sale now through July 1 for only $35 which can be purchased through Eventbrite. For more information, visit SENSORiUM Music & Arts Festival's Facebook. For a feel of what to expect at this year's SENSORiUM, check out the Spotify playlist below curated by the festival organizers.