Great food, delicious beer and friendly staff are just a few of the cherries on top of the Live Music at Ardmore Music Hall in Ardmore, Pa. With smiles on their face and bellies full of chesesteaks, Tweed and Jimkata get set to take stage.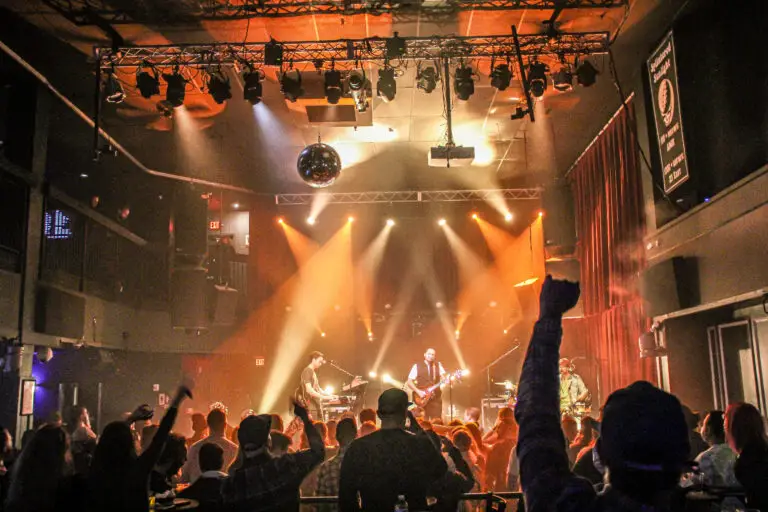 Tweed opened the night with their Disco/Funk improvisational jams and welcomed female vocalist Rachael Green to sing a couple songs including a cover of Toxic by Britney Spears. Her vocal range and stage presence added a new layer to Tweed that fit perfectly.

After nearly a four year hiatus I am extremely overjoyed to say Jimkata is back. Friends since middle school, Evan Friedel, Aaron Gorsch and Packy Lunn have formed a bond that reverberates love and joy, which overflows at each venue they play. At their December 4th show, Jimkata treated their fans to an extra heavy tempo set full of tasty guitar riffs and funky moog break downs that had the whole venue dancing.
It seems as if the almost 4 years off was a good time for the band to recollect their thoughts, get back to their roots, and respark that passion they have of playing with eachother. You can tell from the moment they take the stage that they are so excited to be back with their fans and are extremely appreciative of the opportunity to keep playing music together. The sky is the limit for Jimkata and I personally am happy to be along for the ride.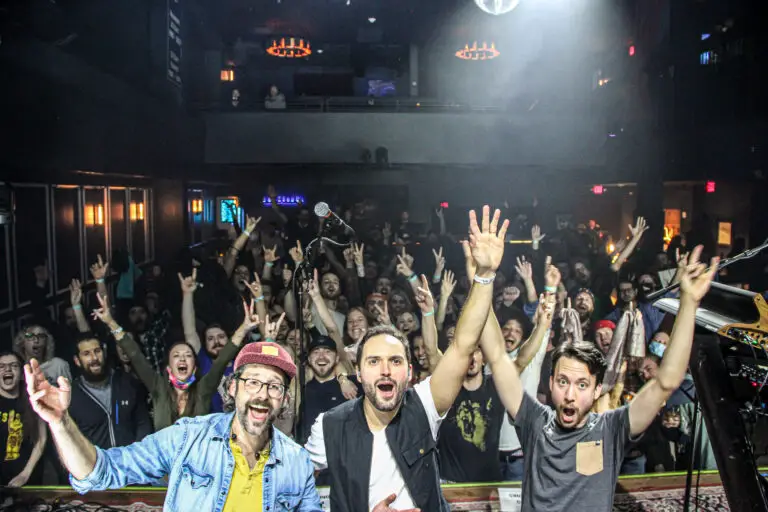 Jimkata and Tweed Setlists
Tweed: Moves ,Perfectly Aware ,Grace,Save,Pixelrise,You #,Feargasm#Breath #,Toxic*#,Dlmf #,El sucio Grande
*Britney spears Cover
#Rachael Green on vocals
Jimkata: Wild Ride, Beat the curse, Nightshade, Wait for you, wanna go, Writing on the wall, Feel in light, Bonfire, Release, Intro(Sweet Glory), Weight of Paradise, Chain store
Encore: Blessings, American Cars