The Marcy Projects, or Marcy House, is a 1,705-apartment public housing complex located in the Bedford-Stuyvesant neighborhood of Brooklyn. It is infamously known for gun-violence, drug use, domestic abuse, and an overall threatening environment. Children growing up in this setting must quickly learn to fend for themselves, and develop the necessary street-smarts to navigate through an environment that many could not possibly fathom being our reality. Living in such detestable conditions could easily tarnish a person's drive to achieve, however, for a young Jay-Z the idea of breaking free from a cycle of poverty became an indispensable inspiration in launching his rap career.
Born Shawn Corey Carter on December 4, 1969, Jay-Z grew up in the in the Marcy Projects at a time when crack-cocaine became a major threat to low-income areas. His father left when he was 11 years-old, leaving him to figure out life on his own. Carter spent time dealing drugs and even flirted with gun-violence in his youth, however ultimately turned to rap as an escape to the life of poverty and violence surrounding him. 'Where I'm From' gives listeners a glimpse of what it was like living in the Marcy Projects, and the issues residents faced on a daily basis.
The song is written from the perspective of a drug dealer, a title Jay-Z held in his early career, and walks through the dangers and circumstances of the neighborhood. At the time he was a one-man businessman who was conscious of the fact that pushing his product could become a life or death situation at any point. Aside from the potential violence he faced, there was also the looming threat of being caught by the police and ending up in jail for life. Despite heavy police presence at times, he depicts the neighbor as establishing their own laws outside the US government and having constant gun violence as a result. Jay-Z's upbringing in the Marcy Projects played a vital role in his early songwriting, as the area and themes seen in 'Where I'm From' are referenced throughout much of his early work.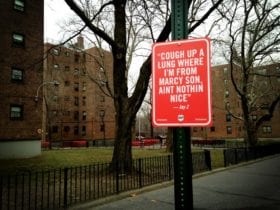 Despite Jay-Z's disheartening upbringing, he took what he learned from his time as a drug dealer and applied it to legitimate businesses. He learned about budgets, what he could spend, what he would need to re-up, and to always have an exit strategy. Today he is worth over $800 million, owns and operates multiple businesses across a variety of industries, and as part owner of the Brooklyn Nets played a crucial role in bringing the team to his home borough.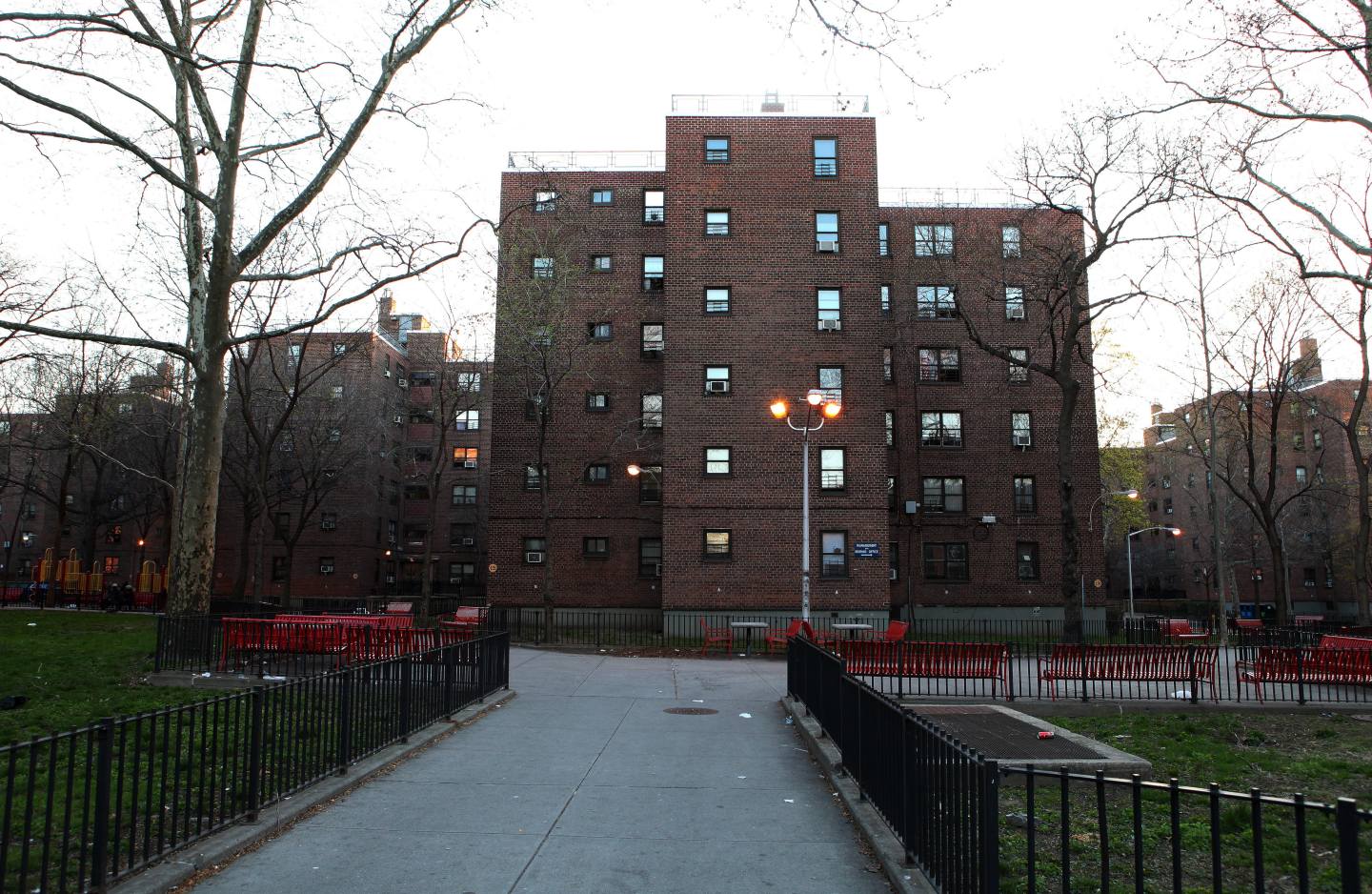 Today the Marcy Projects are nearly in the same conditions Jay-Z left them in. Gun violence is still a major issue, and domestic abuses has become more prominent in the neighborhood. Tenants often live in fear, and depict the area similarly to the lawless land as described in 'Where I'm From.' It is not uncommon for gunshots to be fired in the middle of the day, even with police around. However, things may soon drastically change for the Marcy Projects. The New York City Housing Authority recently decided to gradually transform Marcy from subsidized to market-level housing. That means rather than reassign the apartment to someone on the city public housing waiting list when a tenant no longer occupies the space, the city has decided to put the unit on the open market. This will result in more middle to upper class families soon moving into the area, forcing public housing residents to find a new place to live. While it may be good for the area, it will most likely create a new slew of issues for the public housing tenants currently occupying the space.
'Where I'm From' Lyrics:
Uh-huh, je-je je-je-jeah
Ye-ye-yeah, ye-ye-yeah
How real is this, how real is this
Uh-huh huh, Inspect this here, check
I'm from where the hammer's rung, New's cameras never come
You and your man houndin' every verse in your rhyme
Where the grams is slung, niggas vanish every summer
Where the blue vans would come, we throw the work in the can and run
Where the plans was to get funds and skate off the set
To achieve this goal quicker, sold all my weight wet
Faced with immeasurable odds still I get straight bets
So I felt some more something and you nothing check
I from the other side with other guys don't walk to much
And girls in the projects wouldn't f**k us if we talked too much
So they ran up town and sought them dudes to trust
I don't know what the f**k they thought, those ni**as is foul just like us
I'm from where the beef is inevitable, Summertime's unforgettable
Boosters in abundance, buy a half-price sweater new
Your world was everything, So everything you said you'd do
You did it, Couldn't talk about it if you ain't lived it
I from where niggas pull your car, and argue all day about
Who's the best MC's, Biggie, Jay-Z, and Nas
Where the drugs czars evolve, and thugs always are
At each other's throats for the love of foreign cars
Where cats catch cases, hoping the judge R and R's
But most times find themselves locked up behind bars
I'm from where they ball and breed rhyme stars
I'm from Marcy son, just thought I'd remind y'all
Cough up a lung, where I'm from, Marcy son, Ain't nothing nice
Mentally been many places but I'm Brooklyn's own
Cough up a lung, where I'm from, Marcy son, Ain't nothing nice
Mentally been many places but I'm Brooklyn's own
Cough up a lung, where I'm from, Marcy son, Ain't nothing nice
Mentally been many places but I'm Brooklyn's own
Cough up a lung, where I'm from, Marcy son, Ain't nothing nice
Mentally been many places but I'm Brooklyn's own
Cough up a lung, where I'm from, Marcy son, Ain't nothing nice
Mentally been many places but I'm Brooklyn's own
I'm from the place where the church is the flakiest
And niggas is praying to god so long that they Atheist
Where you can't put your vest away and say you'll wear it tomorrow
Cause the day after we'll be saying, damn I was just with him yesterday
I'm a block away from hell, not enough shots away from straight shells
An ounce away from a triple beam still using a hand-held weight scale
Your laughing, you know the place well
Where the Liqour Store's and the base well
And Government, f**k Government, niggas politic themselves
Where we call the cops the A-Team
Cause they hop out of vans and spray things
And life expectancy so low we making out wills at eight-teen
Where how you get rid of guys who step out of line, your rep solidifies
So tell me when I rap you think I give a f**k who criticize?
If the shit is lies, god strike me
And I got a question, are you forgiving guys who live just like me?
We'll never know
One day I pray to you and said if I ever blow, Let 'em know
Mistakes ain't exactly what takes place in the ghetto
Promise fulfilled, but still I feel my job ain't done
Cough up a lung, where I'm from, Marcy son, ain't nothing nice
Cough up a lung, where I'm from, Marcy son, Ain't nothing nice
Mentally been many places but I'm Brooklyn's own
Cough up a lung, where I'm from, Marcy son, Ain't nothing nice
Mentally been many places but I'm Brooklyn's own
Cough up a lung, where I'm from, Marcy son, Ain't nothing nice
Mentally been many places but I'm Brooklyn's own
Cough up a lung, where I'm from, Marcy son, Ain't nothing nice
Mentally been many places but I'm Brooklyn's own
I'm from where they cross-over and clap boards
Lost Jehovah in place of rap lords, listen
I'm up the block, round the corner, and down the street
From where the Pimps, Prostitutes, and the Drug Lords meet
We make a million off of beats, cause our stories is deep
And f**k tomorrow, as long as the night before was sweet
Niggas get lost for weeks in the streets, twisted off weed
And no matter the weather, niggas know how to draw heat
Whether your four-feet or Minute size, it always starts out with
Three dice and shoot the five
Niggas thought they douce was live, now hit 'em with trips
And I reached down for their money, pa forget about this
This time around it's platinum, like the shit on my wrist
And this glock on my waist, y'all can't do shit about this
Niggas will show you love, That's how they fool thugs
Before you know it your lying in a pool of blood
Cough up a lung, where I'm from, Marcy son, ain't nothing nice
Mentally been many places but I'm Brooklyn's own
Cough up a lung, where I'm from, Marcy son, ain't nothing nice
Mentally been many places but I'm Brooklyn's own
Cough up a lung, where I'm from, Marcy son, ain't nothing nice
Mentally been many places but I'm Brooklyn's own