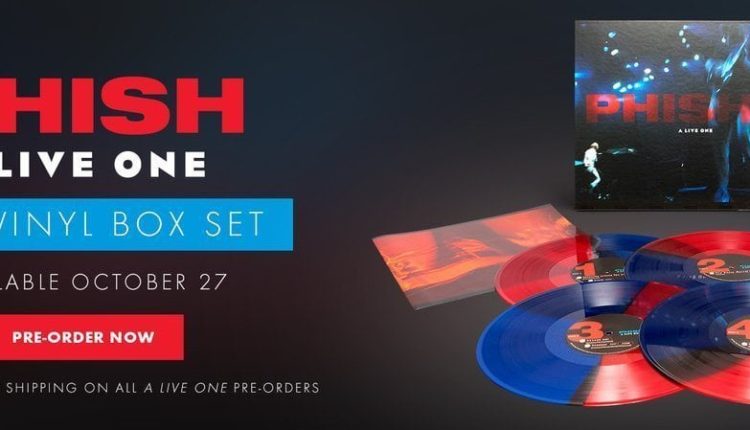 The recent vinyl revival has brought the re-release of Phish's first live album, A Live One, available Oct. 27 via preorder. The track selection, famously, wasn't from just a single show but was a collection of some of Phish's best work throughout their 1994 summer, fall and holiday tours. Phans can choose between four different pre-order options, all of which yield a pretty big bang for their buck.
The options range from just the four vinyl box set for a modest $94.00 to $135.00 for the Stash Bundle which includes: A Live One 4-LP Vinyl Box, a 3X Fishman tee shirt on Heathered Stone and A Live One Lithograph Print and a full color lithograph featuring the original photograph from the cover of A Live One by photographer Danny Clinch (Measures apprx 12"x24".) The Phish website says, "Each LP is pressed onto 180g split red/blue vinyl and includes a full color extensive photo booklet and a free MP3 download of the box set, transferred from vinyl."
It's unclear if these sets are in limited supply but it is safe to assume that they will sell fast. Boxes are available now for preorder with a $3.99 shipping fee.