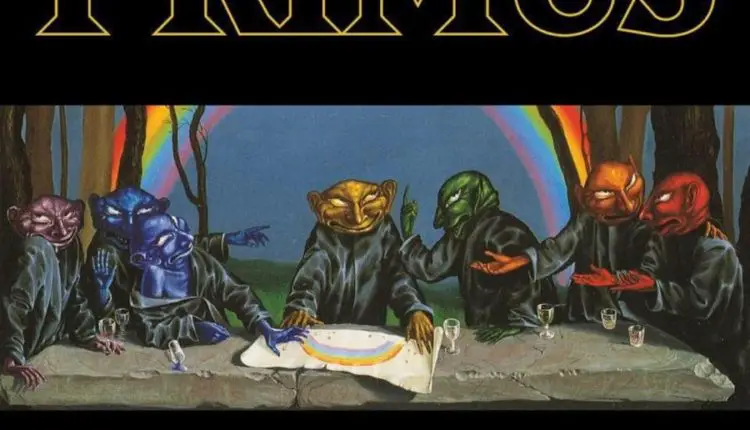 Primus has named the tour Ambushing the Storm and that's exciting in and of itself being they haven't toured since 2014. It starts Oct. 1 in Texas and will make its way towards the east coast with New York dates Oct. 27 at the Palace Theater, the Capital Theatre on Oct. 29 and Brooklyn Steel on Oct. 31. Tickets will be available for purchase Oct. 1 on the Primus website.
But what's even more interesting is the inspiration behind their new album that will hit the market Sept.29. The collection will be called The Desaturating Seven and it's inspired by an Italian children's book Les Claypool read his own kin years ago called Rainbow Goblins. So far, the public has only been graced with a single call "The Seven" (video link below) which holds a very promising tone and attitude. It's synonymous with "Jerry Was a Racecar Driver" according to Claypool and retains that classic Primus sound coupled with dramatic shifts in tempo and time signatures.
This project is something Claypool says he has been itching to work on, according to an interview with Rolling Stone.
"I remember being incredibly impressed with the artwork and the storyline and the content and the message, and I thought, 'Wow, this would make a great piece of music,'" he says. "As I'm getting older, I'm realizing I need to start knocking some of these things off my list. So we did the Willy Wonka soundtrack a couple years back, and this was a project I wanted to do."
What's more – the gang is back together. Claypool originally considered piecing this album together with a side project of his, Claypool Lennon Delirium, but opted to work with his Primus band mates, Larry "Ler" LaLonde and Tim "Herb" Alexander instead. The group reportedly had some trouble taking off with such an unique platform but were able to piece together something they're proud of.
"These days," Claypool admits, "you gotta go the extra mile because otherwise people just take it off the internet."