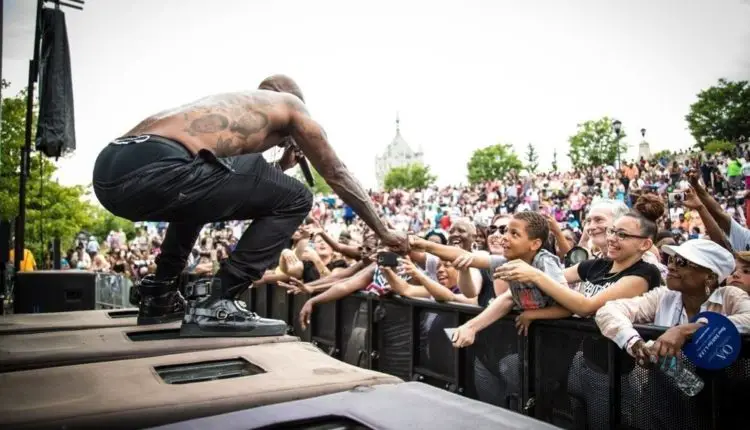 Naughty By Nature Brings a High Energy Show to Alive at 5
This week's featured artist at Alive at 5 was the grammy award winning hip-hop group Naughty By Nature. The weather was perfect on Thursday, June 22, and the energy was a max. The group got the crowd on their feet right from the start with one of their hit's "O.P.P." They performed for about an hour. This also marked the first hip-hop group of this year's concert series. The group from New Jersey is celebrating 20 years of creating music.
Next week's Alive at 5 Concert brings rock and roll band The Outlaws along with The Steppin Stones. Be sure to get down to Jenning's Landing right at 5pm to catch both acts!
[ngg_images source="galleries" container_ids="740″ display_type="photocrati-nextgen_basic_imagebrowser" ajax_pagination="0″ ngg_triggers_display="never" order_by="pid" order_direction="ASC" returns="included" maximum_entity_count="500″]