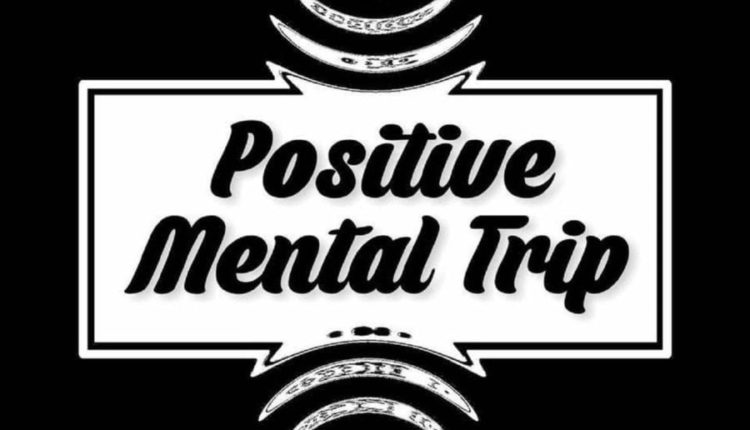 Hearing Aide: Positive Mental Trip 'The Black and White Album'
Positive Mental Trip recently released The Black and White Album, a collection of 15 songs that spans the genres of reggae, progressive rock, alternative rock, and more. The band is from Catskill, NY, and The Black and White Album is their sophomore album coming five years after Change Your Mind. The band's core writer/recording musician is Luke Weiler; he taught himself drums and bass to record nearly every instrument you hear on the album. The few exceptions are the sax parts in "The Bronco Rides at Midnight" and "Circles," recorded by Chris Bonnano, and additional guitar from Steve Repka on "Circles," "The Happy Old Man," and "As a Friend" and Walt B on "The Bronco Rides at Midnight."
The album kicks off with two reggae-styled tracks: "The Road" and "The Happy Old Man." "The Happy Old Man" is one of those feel-good songs with simple structure, ending each lyrical phrase with "cuz I'm the happy old man." It makes good use of percussion and guitar arpeggios. "The Road" is one of the best on the album with a laid-back groove emphasized by the scratchy/distorted guitar. "December Winds" stands out as the heaviest track on the album, greatly juxtaposing the lighter works throughout. It has a driving backbeat and prominent guitar until the end where the track suddenly shifts to a slower, lethargic tempo. "Sleeping Dreamland" artistically features some flat pitch bending in the guitar to illicit a dream-like or even a disoriented state by the listener. "Circles" closes out the album with an upbeat, funky, progressive jam that really caps the project with an exclamation point!
The album is quite diverse in song structure, featuring tracks only about a minute long up to almost 12 minutes, and it's also inclusive of multiple genres; it has something for all listeners. They used a number of vocal effects which added a bit of depth to the vocalist's sound. Weiler mixed and mastered the entire project with a little help from Tony Gonzo on "The Road." The bass and drums could have been higher in the mix throughout to give the music a little more support, but still impressive nonetheless that Weiler crafted this album himself.
The album is a bit more experimental than the last, illustrating the artist's growth in musicianship and willingness to diversify the writing. The band took some liberties with the recording process by tracking anywhere from 5 to 12 layers of guitar and including an array of instruments throughout. They're not touring in support of this album, save for the CD release party in Athens, NY. So this allowed them to focus on creating densely textured tracks without worrying about how to recreate them live. Click here to check it out!
Key Tracks: The Road, The Happy Old Man, and The Bronco Rides at Midnight