Tuesday night saw, what seemed like, a never ending election style end to the tune of some funky, improvisational music at this photog's favorite small NYC venue, Brooklyn Bowl. It was here that HeadCount presented a "Soundtrack to History" via the Everyone Orchestra. Hosted by Matt Butler, Everyone Orchestra is an ever changing cast of musicians who are conducted through a dry erase board and crowd participation.
This evenings cast for Headcount's "Soundtrack to History" was no slouch, and included Marc Brownstein, Steve Kimock, Marco Benevento, Karina Rykman, Mihali Savoulidas, Vinnie Amico, Jeremy Salken, Jay Jennings, Chris Bullock, Natalie Cressman, Jans Ingber, and, unannounced for the second set, Robert Randolph. What a list… apologies if I missed someone.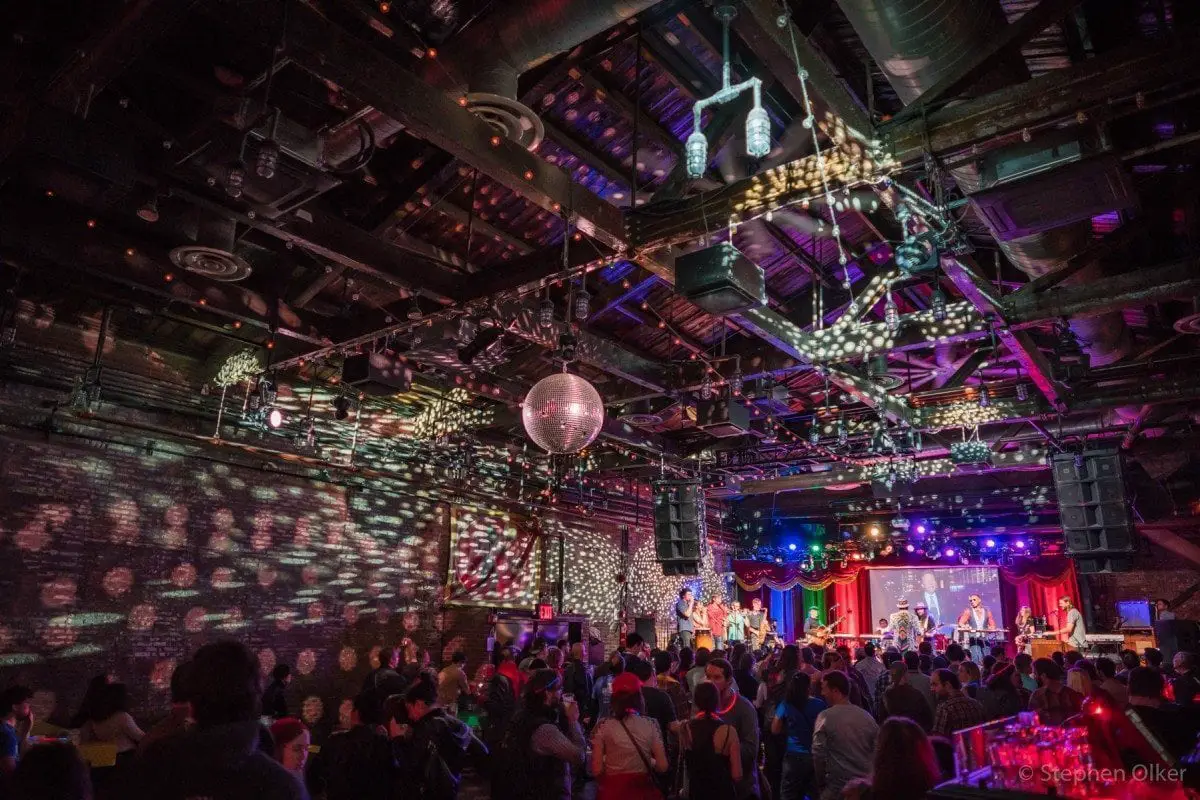 As you can tell from the gallery below, the Bowl had televisions tuned in to the election, offering a unique vibe to say the least.  There were cheers, jeers, eyes locked high to the walls and not at the stage, and nearly everyone on their cell phone. Not a reflection of the music in any way, as this was my favorite EO show I've caught over the years, exceeding expectations to be quite honest. Feel free to make your own call as the show is available on YouTube.