Chris Duffy, bassist for The Magic Beans out of Nederland, CO, returns home to New York this weekend for three shows – Thursday in Albany at The Hollow, Friday in NYC at American Beauty and Saturday late night at Catskill Chill Music Festival. And Duffy is quite excited to be back home.
"It's been a treat to come back and see East Coast family and friends. That's the great thing about touring around; it's a great time to reconnect with people, those who you miss a lot. Albany was so kind and welcoming to Dirty Paris' music, so I can't wait until The Magic Beans can have that kind of relationship with the area and in the Northeast."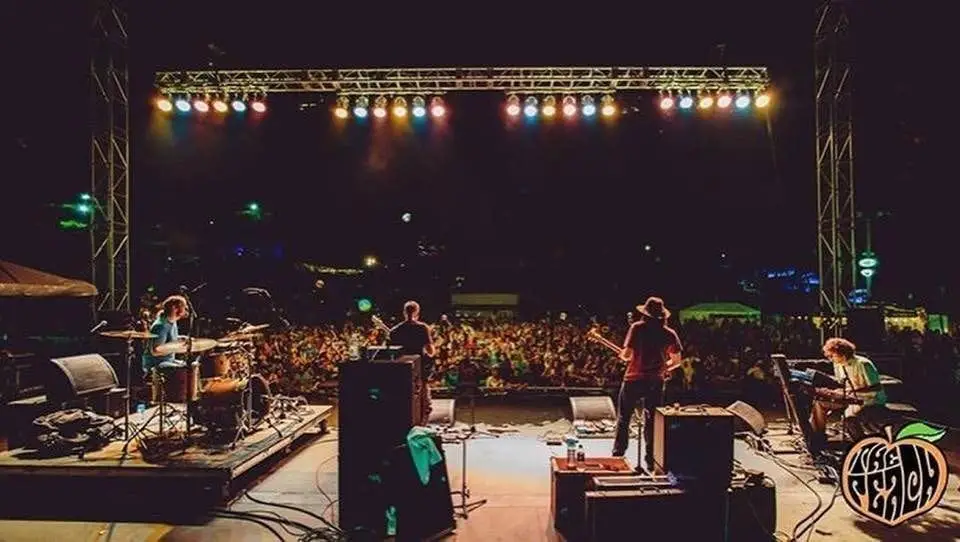 Brooklyn born and a graduate of Guilderland High School, Duffy formed Dirty Paris in 2008 with Dmitriy Bolotny, Thomas Lafond and Rob Morrison, performing throughout the greater Northeast into 2013. Dirty Paris developed a strong following in the region, drawn by the progressive and psychedelic elements in their modern jamband sound.
An Albany native until early 2015, Chris worked in production and lightning design work, getting to experience another side of the music industry, gaining insight towards the bigger picture, while working towards a music degree. Then in 2015, Duffy headed west to Los Angeles, working as a concert tech at The Greek Theater and Hollywood Bowl, and living with Dmitriy of Dirty Paris.
Then, in Duffy learned The Magic Beans, a jamband out of Nederland, CO, were auditioning bassists. He would join them for his first show on bass in Boulder, CO, in January of this year, capping a cross country journey in pursuit of music.
Duffy knew of The Magic Beans prior to joining them, thanks to his time in Dirty Paris. "I'd been on festival lineups with The Beans, but never saw them. They're a touring jamband in the scene that I really liked, and it seemed there was some energy growing, and I felt that I could hop in on that and contribute.
It's one thing to start a group from scratch from Day One like Dirty Paris, and having done that, it was nice to jump into a band that already had some momentum. For me to be traveling the country playing funky jam music is just want I want to be doing. And being based out of Colorado, given that I wanted to move there in the next few years, I knew it was exactly what I needed to do."
Duffy classifies himself as a "funk/groove player who loves to get out there and explore in improvisation, where we don't really know whats going to happen." It was for this reason that Duffy knew The Magic Beans were a perfect fit. " When I auditioned, and went to the one and only Beans show I went to before I was a member of the band, the crowd was buzzing and so supportive of the band, I knew it was something I wanted to be a part of. The music is fun and danceable, and there is an element, the lyrics, that come from the heart.
In addition to joining The Magic Beans comes the bonus of your own festival, Beanstalk. Held since 2013, Beanstalk is a The Beans own festival, and attracts a growing crowd each yeah, thanks in part to their fans support and an attractive lineup. Duffy recalls his first Beanstalk, "Looking at the past and this year's lineup, we had Electron and The New Deal and bands that I had been looking up to for years, so it was a chance to jump in and surreal to see what was going to happen while being closely involved with a festival that has your band's namesake; it's an incredible thing and we're excited about next year."
The Magic Beans perform Thursday night at The Hollow with Space Carnival, then head to New York City to perform at American Beauty on Friday with The US Americans and Red Velvet. They'll then perform late night at 2:30am in Club Chill at Catskill Chill Music Festival.