On Friday, March 4th, fans gathered at The Hollow in Albany to watch as Annie in the Water celebrated their long-awaited album release with special guests The Pine Hill Trio. From start to finish, it was an incredible night for music lovers. Packed with extraordinary talent, these two bands brought new songs; a ton of surprises; and even some special treats for all of us lucky enough to be there.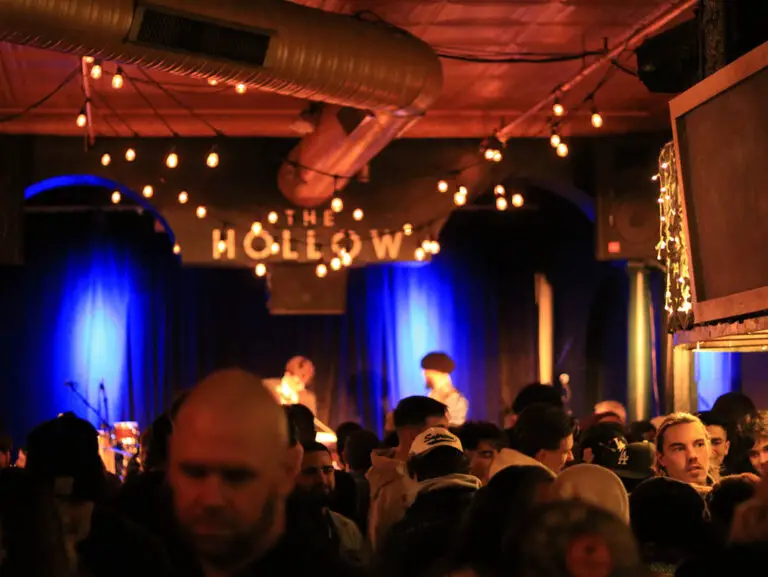 Band to Watch: The Pine Hills Trio
To get the party started The Pine Hills Trio took the stage. If you haven't heard of them yet, you're going to. This trio of young college students is a brand new band and they are here to play. Ronan Dougherty (guitar/vocals) has a voice far larger and more developed than most musicians twice his age. With Dylan Neiderauer on bass and Chris Arcoleo on drums, it's impossible to tell they have only been playing together a few months. And if you recognize that last name, Dylan's brother is well-known guitar wunderkind Brandon 'Taz' Neiderauer.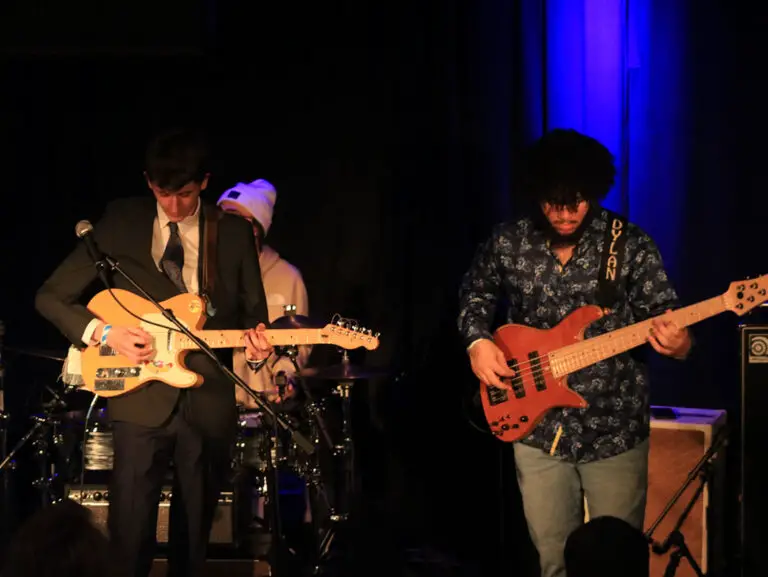 Annie in the Water play an epic Two-Hour Set
Then it was time for the main event — and calling it an event is an understatement. Personally, I have seen this band play dozens of times and never heard them sound better than they did this night. For the first half of their set, they played their new album Sun at Dawn from start to finish.
Annie in the Water – Brad Hester (vocals/lead guitar), Matt Richards (keys/vocals), Brock Kuka (percussion/vocals), Michael Lashomb (guitar/vocals), Chris Meier (bass/vocals), and Ryan Trumball (drums) – stepped up on their jam game in a way that is truly mind-blowing considering the music hiatus of the two years.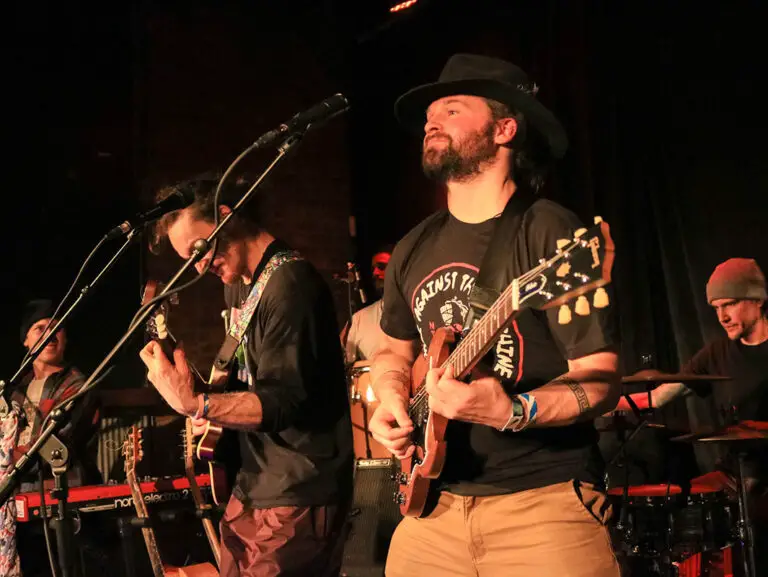 For the second half of their set, the boys from Annie in the Water played whatever they felt like. Without a set break these dudes continued to bring the hammer down. They played everything from older Annie tunes to a hard-rocking cover from Rage Against the Machine. They topped off their set with a jam on their popular "Hey I'm on the Way" that transcended time and space.