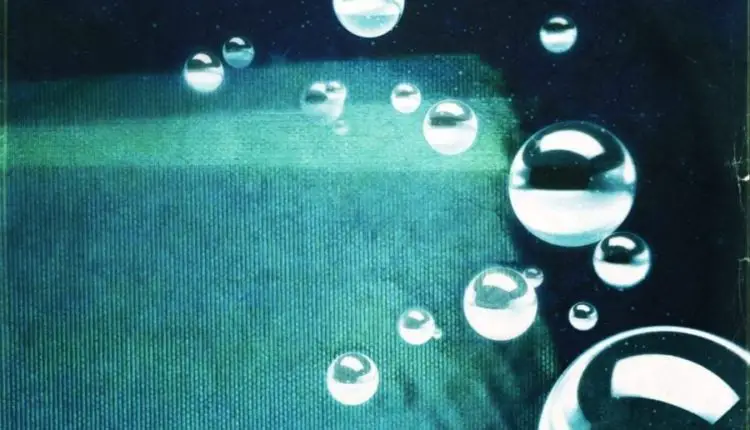 Future Rock's music dances on elegantly etched lines of melody, while their sleek rock beat creates waves in the
electronic tune; a favorable combination that
won't let listeners stand still. Long Ago, their newly released album, stands out from the rest of their work, as the band continues to experiment with the boundaries between groovy melodies, skillful songwriting and what it means to be a modern dance-rock group. Coupled with the addition of DJ/producer/singer Tibaut Bowman and the exquisite voice of Anna Soltys, the Future Rock trio's fifth full-length album shows growth in their pursuit of that fusion.
"Take It Back" kicks off the seven-track album wearing their evolution proudly: we are instantly drawn into the music with Soltys' voice opening the song, and then pulled up by the Chicago-based group's fist-pumping beats. Bowman helps tie in what the group does best, plunging their beat to a depth that slows Future Rock's usual brisk rhythm. "Long Ago" is a track that stays with you, like a bubble of dreamy haze that picks you up and floats you around. The three tracks without Soltys' voice showcase the band's synthesis of jumping meters and weaving in and out of progressive house through artful movement of the keys and pulse.
The album title is an interesting alliance between the group name and their direction: Long Ago by Future Rock. The group has commented saying this union invokes their combination of reaching new heights, while returning to masterful songwriting. The trio includes Mickey Kellerman on keys, Darren Heitz on drums and Felix Moreno on bass guitar.  This is an album you won't want to miss if you're interested in the direction that Future Rock is going in. 
Key tracks: "Take It Back," "Long Ago," "A Better Way"