Turkuaz continued their 2016 Digitonium Tour with a 3 night run at Brooklyn Bowl, featuring lespecial for their 2nd night. If any NY funk lovers were looking for something to do for 3 days in April, this was it.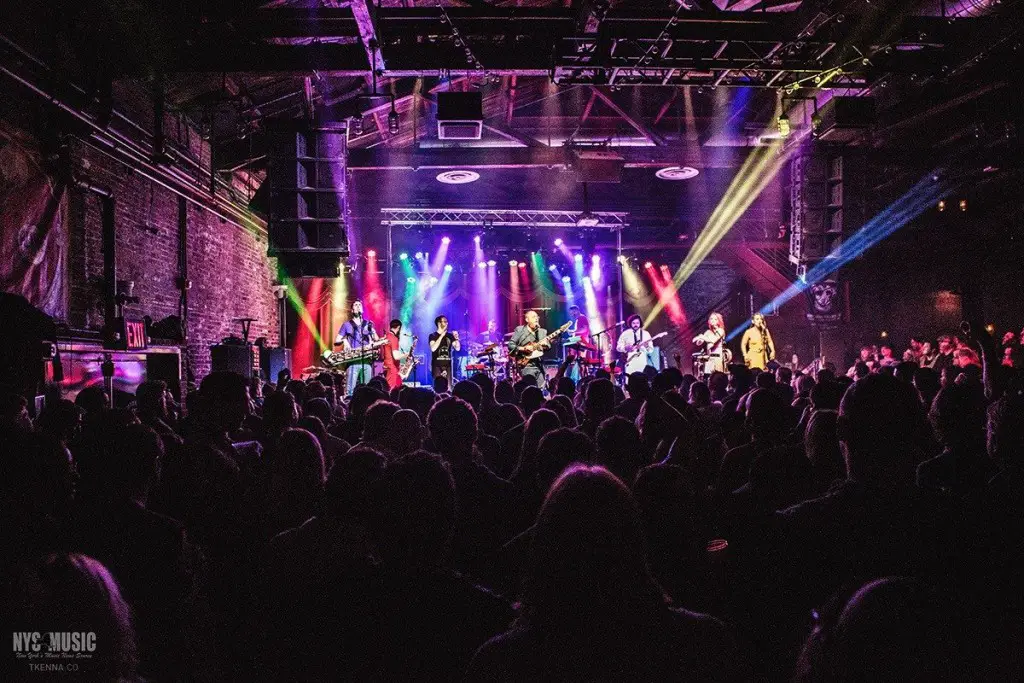 lespecial opened the night of groovy dancing and brought a lighter, funkier version of their death-funk/future-groove with some staples from Omnisquid such as "Fruit Wolf Dance", "Sugaboi", and "Pressed For Time"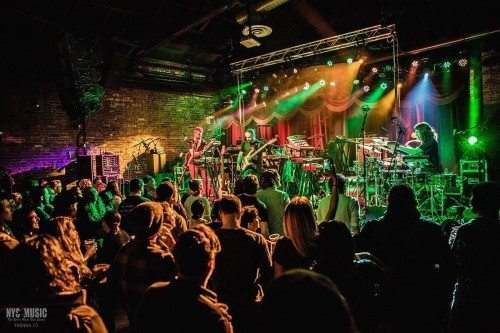 (guitarist/vocalist Gruskauskas' vocal range truly shines on this track). The trio from Boston also featured classic cover of Les Claypool's "My Name is Mud", some new music in collaboration with some Turkuaz members and even a cover of Tears For Fears' "Everybody Wants To Rule The World." I've mentioned before in previous reviews, lespecial is truly one of my favorite bands to experience live as their genre-bending capabilities are unmatched!
Succeeding their funk-band-in-arms, Turkuaz took the stage and opened with a fitting "Introduction" from their recent album, Digitonium. Following a strong intro, a very funked up "The Rules" from the 2011 album Zerbert , had the crowd dancing and bopping from the floor to the bowling lanes. It was at this moment I realized what I had been missing; Turkuaz truly brings the funk and I had seen the light in only their second song of the night. Each piece of the band plays a very integral part as each member not only brings their extreme talent to each instrument and vocal aspect but also their own unique style. Some favorites from the night included "The Generator" and "King Computer" from Digitonium and "Tip Toe Through the Crypto" and "It's So Hard" from the Stereochrome EP.
Turkuaz's second set was very special as they dedicated the entirety of it to The Band. They opened with a very funky "Chest Fever" followed by an affectionately soulful "Ophelia" and then an extremely heartfelt "The Night They Drove Dixie Down." "Up On Cripple Creek" seems to have been made for them to cover as they certainly shined in all aspects whilst rocking the track. Naturally, during "The Weight", a beautiful sing-a-long manifested from the crowd and a very dancey "Don't Do It" got everyone moving and shaking. Closing out with a fervent and almost spiritual "I Shall Be Released" it's an understatement to say that Turkuaz did these anthems justice; they put their all into every track and made each one a unique experience. Turkuaz is an amazing spectacle of talent, color and funk. If you consider yourself a fan of live music and have not experienced a Turkuaz show, you're doing yourself an injustice.
[FinalTilesGallery id='747′]
[FinalTilesGallery id='748′]