Jefferson Airplane's first female vocalist, Signe Anderson Ettlin, passed away a week ago at her home in Beaverton, Oregon.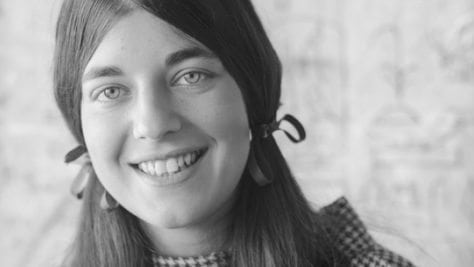 Ettlin had been suffering from chronic obstructive pulmonary disease and was recently entered into hospice care. In a strange coincidence, co-founder of Jefferson Airplane Paul Kantner also passed away the same day. Both Ettlin and Kantner were 74.
Former Airplane band member Marty Balin remarked on the coincidence on his Facebook page:
"I imagine that she and Paul woke up in heaven and said, 'Hey what are you doing here? Lets start a band.'"
Born Sept. 15, 1941 in Seattle, Ettlin was raised in Portland but eventually moved to San Francisco. She joined Jefferson Airplane in 1965. The band's debut album, Jefferson Airplane Takes Off, would be the only album Ettlin was a part of. She is remembered most for her vocals on "Chauffeur Blues" from the debut album.
Ettlin had her first child in 1966 and decided against a life on the road for her new family. Her final show was Oct. 15, 1966. She was replaced by Grace Slick, who helped bring Jefferson Airplane to mainstream success with the band's next album, Surrealistic Pillow. Although her time was short with Jefferson Airplane, Ettlin is remembered fondly by former bandmates, being described as the den mother and the voice of reason by Jorma Kaukonen.
Ettlin moved back to Portland after leaving Jefferson Airplane. She continued to sing with a local band, Carl Smith and the Natural Gas Company. In a radio interview in 2011, she remembered her decision to leave Jefferson Airplane:
"You have to look at the priorities in your life, the reality in your life. I don't regret having left."
Signe Anderson Ettlin went on to raise two daughters, Lilith and Onateska. In 1977 she married her second husband Micheal Ettlin, who passed away in 2011.