Sly Fox and The Hustlers released their new, full-length CD, American Gypsy at The Hollow in Albany on January 9th. Well known in the Capital District and beyond, they've found a place opening for touring Nationals around the region and doing incendiary shows, large and small, since 2010. The band consists of Sly Fox: guitar/vocals, Dylan Storm: bass/vocals and Sean Ireland on drums. Collectively they're a three-piece blues-rock outfit, individually, they're highly accomplished at their craft, sharing a passion for live performance. This is the domain of blues-rock, its strength lies in presence along with the music, the more difficult part is translating that to recording.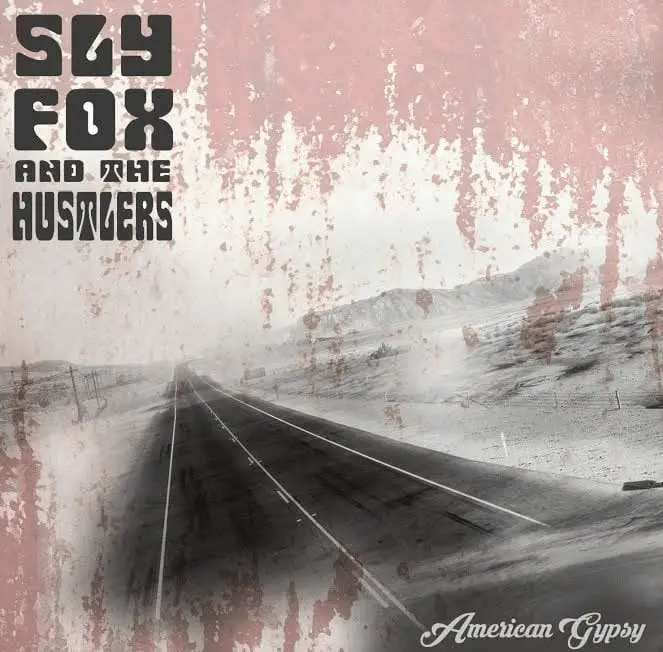 The opener and title source, "American Gypsy" skips the formality of introduction and goes straight to the point. It has a defiant, swampy feel of movement and searching that echoes Steppenwolf with its drive and instrumentation. It's a tribute to the hit tv show "Sons of Anarchy" and the video illustrates it well. "Home By Morning" speaks to the blues leanings Sly obviously lives by. The guitar is down and dirty, the harp accentuates and the organ fills are well-placed. Then there's the rhythm section, make no mistake, a soloist is a soloist, but blues-rock lives on the drive underneath and these cats are tight. It reminds me a bit of Foghat when they jam and just about any other 70s era outfit from their cut, like J. Geils.
"Forever Young" is a tribute to the memory of a friend shortly before his passing. It's soulful and spiritual with a reading that moves from Hendrix to Martha Davis in its gut-wrenching emotion. It's blues with a spiritual longing, raved-up into expression. Followed by "Smooth", contrasting the prior with a cock-sure upbeat rock tune. The mandatory clap and response section is a pitfall of trying to studio record a live action. "Angels Can Fly" strikes on another aspect of Sly's musical personality and voicing. It's softer, emotive and wanting, the guitar solo is crisp and clean, the string-feel adds that heavenly lift to the lyric.
"Revolutions 2012" is a straight-up rocker spitting against the overwhelming injustices and practices of our times. It's a rallying cry to the masses for revolution, it's heavy on all counts and may well hold the best guitar work of this release. Sly flips another switch and turns on a Texas-Blues feel on "Let Me Down Easy", his influences flying freely from Hendrix to S.R.V., a twist of Morrison in the vocal and the simplicity of ZZ Top in the roll. This is another road song, there are many here, but this one excels, highly.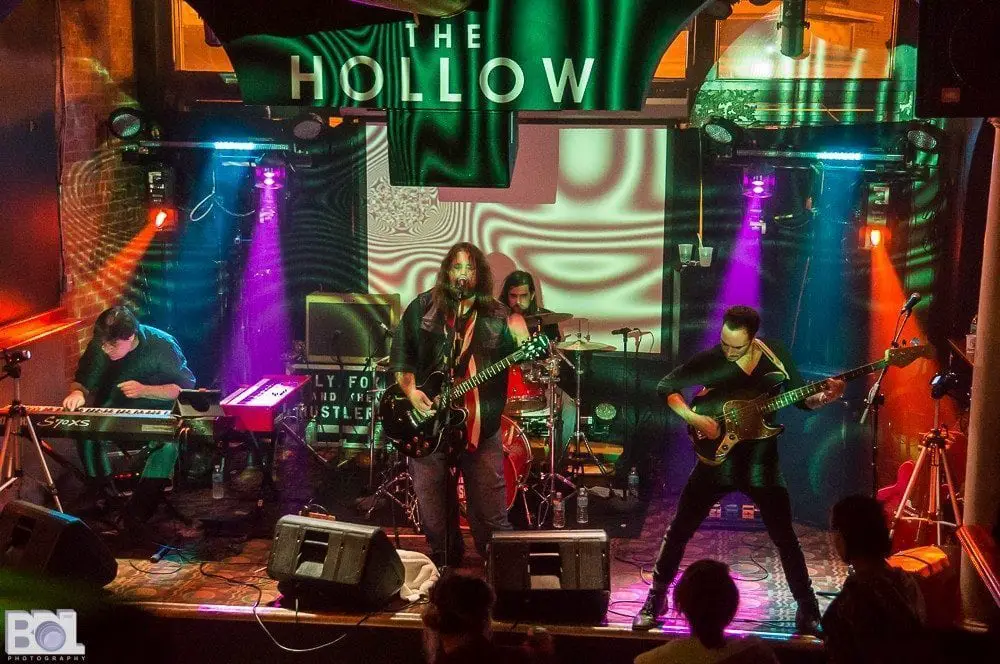 "My Name Is Jimmy" tries to reach into the punk attitude jar, but gets its hands slapped with over-zealous imagery. It has its moments, but is disconnected and over-stated. "Jessica's Song" is an acoustic guitar song, strumming out a Page-like melody. It's just slightly dissonant, short and bittersweet, leading back to his and their strength with the closer, "Heart & Soul". It's got all of the pieces shining brightly, the organ holds such importance and is easily under-mixed, but not here. Sly meters out his thoughts, rips a few licks and rides on the driving rhythm, reaching into his basket of tricks for the soul aspect. "Got ta, got ta, feel it!"
Sly has put together a solid release, exhibiting the many facets of his musical personality and life-experiences. It's well done with maximum energies applied, at moments forced, but it's damn hard to translate this style to the studio. Get out and catch these cats live, there's plenty of evidence here that they'll rip it up. Check them out on their website and on Facebook for news and upcoming tour dates.
Key tracks: American Gypsy, Home By Morning, Smooth