Brian Wilson will perform Pet Sounds in its entirety at Tanglewood in Lenox, Massachusetts on June 19.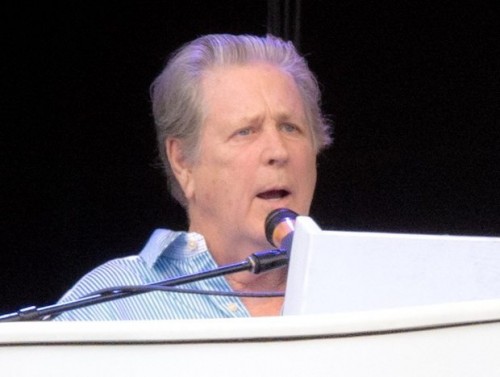 Founding member of The Beach Boys Brian Wilson will perform the band's iconic 1966 album Pet Sounds. While dates for the tour, called The 50th Anniversary Celebration and Final Performance in its Entirety, are slowly dropping, a handful have been announced. His band for this tour will include Beach Boys co-founder Al Jardine along with longtime touring member of the Beach Boys Blondie Chaplin. They will be backed by the Boston Pops at Tanglewood. It is expected that other Beach Boys hits will be performed in addition to the Pet Sounds album.
Pet Sounds was recorded after Wilson was no longer touring with The Beach Boys, but was holed up in his home and recording studio creating the album. The album, which includes Beach Boys' hits "Wouldn't it be Nice" and "God Only Knows," was ranked the number two greatest album of all time by Rolling Stone, second only to The Beatles' Sgt. Pepper's Lonely Hearts Club Band. Paul McCartney is said to have been heavily influenced by Pet Sounds, which led to the psychedelic sound of Sgt. Pepper's. The making of Pet Sounds was documented in the recent film "Love & Mercy."
As part of the Pet Sounds tour, Brian Wilson will also play to a sold-out crowd at Burlington, Vermont's Flynn Center for the Performing Arts on June 14. He will perform at Tanglewood in the Koussevitzky Music Shed on Sunday, June 19 at 2:30 p.m. Tickets for the Tanglewood show go on sale Jan. 24 at 10 a.m.
[embedyt] http://www.youtube.com/watch?v=2TRnAdSJoA4[/embedyt]