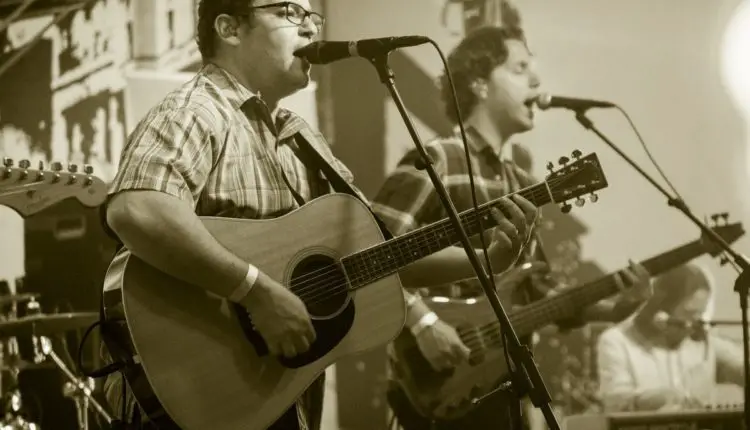 Catch Assembly of Dust on a Pre-Thanksgiving Run
Assembly of Dust heads out on a four show trek from Connecticut to Western New York shortly before Thanksgiving and have a new live release in the works.
The unique sound of Assembly of Dust draws on influences including Neil Young, The Band, Traffic and other 70s rock acts, forming an acoustic panoply with deep lyrics, catchy hooks with a groove to the sound. USA Today has said Assembly of Dust has what it takes to "dazzle the Alt-Country universe," but seeing the live performance is what makes AOD stand out among the folk/Americana acts of today.
Assembly of Dust is also in the process of releasing a digital download of their December 12, 2014 Portland, OR show at Mississippi Studios. The show features special guest, Mark Karan of RatDog, adding a great dynamic to the AOD sound.
In January, forces collide when members of Assembly of Dust, Strangefolk and God Street Wine unite for Assembly of Strange Wine at The Capitol Theatre in Portchester, NY on January 15 and on January 16 at The Paradise in Boston. Each show will feature separate sets from each band with a mash up set at the end of the show. Tickets are on sale now.