There is a sticker growing in popularity in the jam band scene nationwide. It is a simple square sticker, white letters on a blue background, stating "I Have No Complaints." The original idea, the "saying before the sticker" came from a Phish phan on tour after the group reunited. After each show, if his pals nit-picked about this song or that jam, he would always respond, "I have no complaints." That would bring the group back to reality; after all, their band was back! What in the world should there be any complaints about? It ended up being such a positive slogan, and not necessarily specified to any band, political party, anything. Just a universal reminder of being thankful for the good things. So a sticker was printed. Then reprinted. Thousands of times over.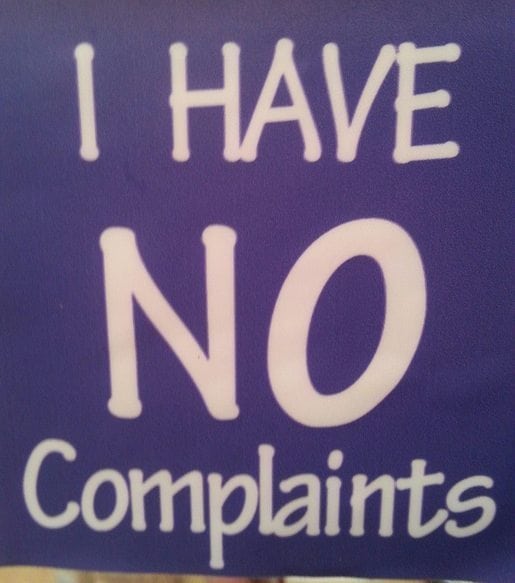 On October 9-10 at Brooklyn Bowl, there were no complaints. This saying represented the energy of everyone in attendance at Brooklyn Bowl both Friday and Saturday night. The McLovins opened for Perpetual Groove on Friday night and will be opening for them again for future shows. The Hip Abduction was Saturday's opener, and after the PGroove set Wyllys spun a DJ set which kept people dancing until the bar shut down, hours after the headliner's encore.
The dance area was packed both nights, and it was obvious that most attendees knew PGroove's music very well. Singing along, fist pumping, high fiving and even tears were witnessed.
Perpetual Groove has lyrics that can be pretty haunting at times. Their second song on Friday, "Three Weeks," sings about a bad breakup from a relationship where the sadness is so great that guitarist Brock Butler sings: "I've been dancing with possibility, playing with my razor blade. I lost the thing I thought I had, the thing that made me think I had it made." A crowd favorite, "Three Weeks" has a middle section that gets very electronica and danceable. You can feel the mood lighten in the song and feel the crowd's energy grow. The healing and recovery begins. "It seems it's been forever now, I'm giving up on that bed. I ain't got much soul left now, and I don't have that much bread. I'm seeing that there are no more possibilities, I've tossed away my razor blade. I never had the thing I thought I had, the thing that made me think I had it made…" Doesn't sound like a real positive place still, but hey, at least those razor blades are out of the picture and the healing can begin. hiatus
PGroove fans had also felt that feeling of loss. In January 2013, Perpetual Groove announced an indefinite hiatus so that one of the members could fight the downward spiral many rock stars fall into. On April 5, 2013 the band took the stage of the Georgia Theatre for their then-final show. The news was heartbreaking to their fans, but many had already witnessed a decline in his health. The majority of diehard PGroove fans wanted what was best for all involved, and all prayed for a successful (yet speedy) recovery so the band could go back to touring.
Other than a few shows this summer closer to their hometown in Athens, GA, NYC's Brooklyn Bowl was the band's return to the scene. Their only other shows scheduled this year is a two night Halloween run in South Carolina, another two nights in early December in Colorado, and a three nighter in Atlanta, Georgia for New Year's Eve.
The Brooklyn Bowl shows were proof that the band is not only doing MUCH better with their demons, but also looked happy and excited to be playing as a band again. Their energy spread through the entire room; not one person looked like they weren't having a blast. If 2016 brings them back, there will no doubt be another great turnout of happy fans, new and old. Here's to hoping to for their continued happiness, health and desire to make people boogie down and keep smiling.
Setlist, October 9
Trouble> Three Weeks> Speed Queen, Holy Ship, Lemurs, Two Shores, Sun Dog, Diggin in the Dirt, TTFPJ, A Day the Way> Robot Waltz
Encore: Out Here> Trouble
Setlist, October 10
Life> Man With All The Answers, TSM2, Paper Dolls, Walkin in Place, Stealy Man, It Starts Where it Ends, Mr. Transistor, Cairo, All My Friends
Encore: Teakwood Betz>…and Everything