That's Neil Benjamin Jr., newly tasked NYS Music Associate Editor, in a nutshell. He will tell you some of the worst "jokes" you'll ever hear, then laugh maniacally even when everyone else sighs. A sports enthusiast who hates the Red Sox more than he loves the Yankees, Neil will even go on a rant of Biblical proportions to defend Phish 2.0 prior to droning on about how "jamtronica" is just a cop-out synonym for "bands who suck at jamming."
When he's not saying whatever pops into his head, he is usually at work as the sports editor/music columnist for a newspaper in Saratoga Springs, N.Y. A product of the SUNY system, Neil has been enthusiastic about journalism since he was 5, when he made his parents subscribe to three daily newspapers. Upon graduating college, Neil started working as a sports reporter for the Berkshire Eagle, before taking over as the sports editor at the now-defunct North Adams Transcript (RIP).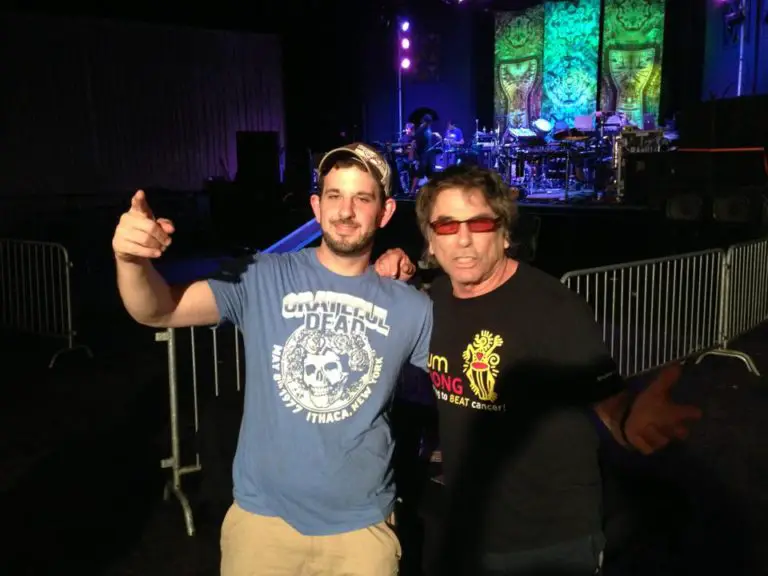 He has served as a staff writer for the marijuana entertainment and activism glossy, SKUNK Magazine, has penned some things for Relix and Jambands.com, worked at various Syracuse, N.Y., news outlets and has known our boss Pete Mason for a while now. Neil worked very closely with Grateful Dead drummer Mickey Hart for a few years, chronicling Hart's new projects and helping publicize his tour. Neil considers having dinner with Phil Lesh at Levon Helm's barn in Woodstock, N.Y., in 2012 to be the coolest thing the journalism profession has ever gifted him, although meeting all the guys from Phish isn't far behind.
Neil has a passion for music of the live and improvisational variety and will not hide his obsession for all things Phish and Grateful Dead, as he has traveled the country seeing them and almost every side project. He considers Trey Anastasio to be a guitar god (he has a cat named Trey, because, you know, they both shred), better than anyone who came before him, and Jerry Garcia an American hero for unwittingly leading an entire cultural revolution that is still alive and well in 2015. He plays guitar and likes all sorts of music, but you might not know it by checking out what's on his phone (Hint: A ton of 2004, some Oysterhead and every Phil and Phriends show.)
He has a passion for baseball and even has a New York Yankees tattoo melded with a Grateful Dead 13-point bolt. For some unknown reason, he loves the Buffalo Bills and often lives for the agony they provide.
More than anything, he covets his time with friends and family, loves being a journalist (even though he will never make enough money to buy a brand new car) and is beyond thrilled to play a much more active role in helping NYS Music grow.
Neil's musical bucket list includes the Grateful Dead, with Keith on keys, but no Donna, The Allman Brothers with Duane Allman, Operation Ivy, Frank Zappa, Jimi Hendrix, The Beatles and Oysterhead.