New York City. The mere mention of the city's name gets the electricity flowing. Except of course, on August 14, 2003, when the second most-widespread blackout in history at the time, hit the Northeast, including The Big Apple. It was also a handful of hours before a up-and-coming rock quartet from Georgia, Perpetual Groove, were supposed to grace their stage of the now-shuttered Tobacco Road for their first ever headlining show in the world's wildest city.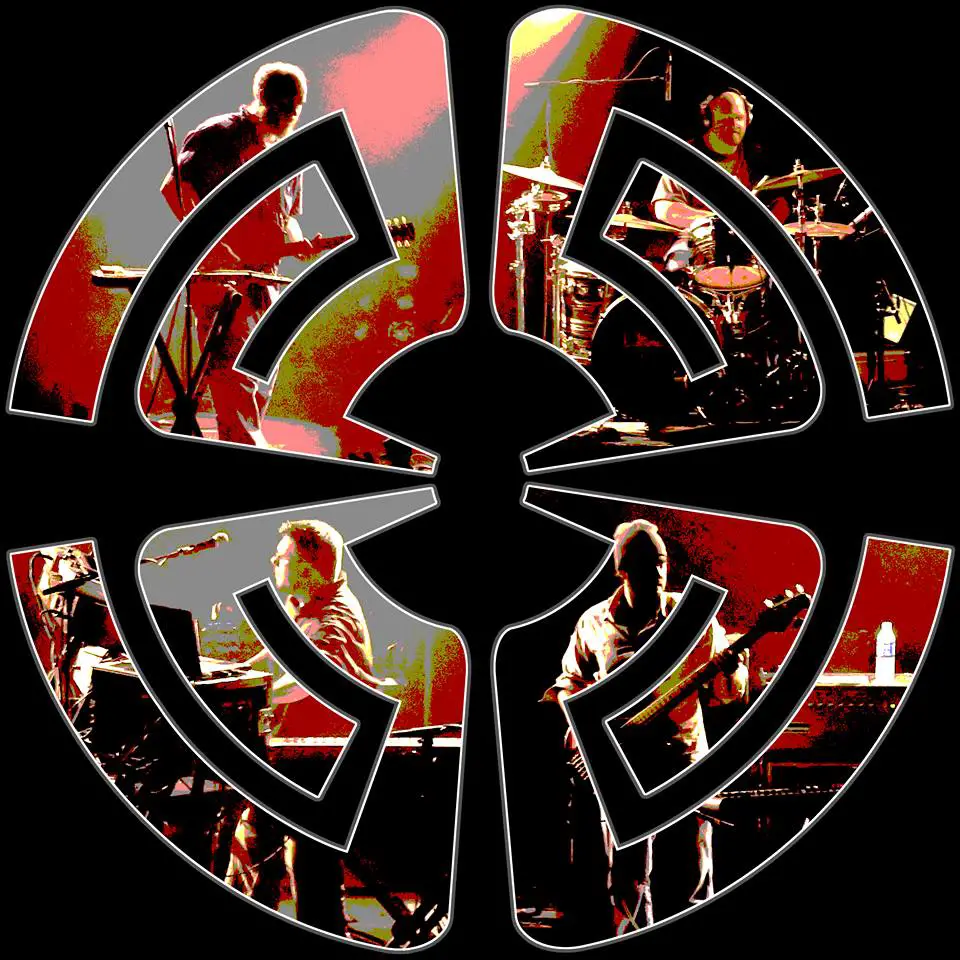 Luckily, or extremely unfortunate for Perpetual Groove, depending on how you view it, I was home in New York for the first time in over six weeks, after just completing the month-long, Phish summer tour, and a number of other concerts once it concluded and was grabbing some stuff for Berkshire Mountain Music Festival ("Berkfest"), which was slated to begin the next day.  "PGroove" as they are affectionately and commonly known, were also scheduled to play the festival. My main touring partner, Adam "Ringo" Neelly, had known the PGroove guys for years and kept talking them up to me as that day arrived and I was looking forward to seeing them in action.  Ringo deserves a book and column himself and I'll eventually write that one-day.  He's like a Neal Cassady driving the Furthur bus, with a revolving band of Merry Pranksters.  His heart is made of gold, he can sleep for unprecedented periods of time  – and he's most certainly wearing a velour jumpsuit behind the wheel.  But with this situation, like most of mine and Ringo's adventures over the years, we seemingly led each other around in the dark – quite literally, this time.
Whatever exactly happened next, is a bit hazy, but as front man and guitarist Brock Butler reminds me, I stepped into to save the day and offer some hospitality.  I think I just did what other New Yorker would have tried to do: survive and help out some folks. Whether we headed to my folks in Westchester, or just simply heeded my simplistic advice, we hightailed it out of NYC and simply got the hell out of dodge before the city was effectively shut down for days afterwards.  Anyone who has ever met me knows I'm not one to sit still for very long anyways, so this was the easy move in my eyes.  All I know is what was to be a never-forgotten first show in NYC nearly ended in disaster.  The trip was memorable – certainly for me, and I'm pretty sure for them – for these other circumstances.
It was, the beginning of a gloriously impactful, reciprocal and important friendship that I forged with the band, and maintain to this day.  We also hung out at Berkfest that weekend, talking, partying and swapping stories long into the night and early morning.  I vividly recall conversations about music, the road and life with most of the band.  Keyboardist Matt McDonald told me he and drummer Albert Suttle had joined the band during a stint in the army, which blew my mind!  I remember thinking McDonald had already experienced several lifetimes of stuff by this point of his life.  I'm glad he and I have gotten to experience a lot more together since.  Suttle seemed like the quiet and reasonable one, the gentle giant. He also boasts an amazing t-shirt collection, complete with quips and witty phrases.
At some point, Butler began strumming an acoustic guitar – something he often does – and began what was effectively my first ever Brock solo, show.  The few, others backstage also stopped what they were doing and paid diligent attention to Butler. Simply put, his solo stuff can be mesmerizing. The ease and grace in his voice, with subtle, perfectly timed licks, along with his vast, catalogue knowledge – he was playing cover songs that has just been released by other bands that summer and I'd barely heard a few times – which was really impressive to me. (Remind you, the iPod was still a relatively new idea at this time).  That continues to be the case to this day each time I see his solo set lists.
Bassist Adam Perry immediately struck me as a bona-fide rock star. I mean he did – and still does – have that badass look. The type of guy that must have gotten laid more often than highway asphalt.  In the pocket, kickin' ass and takin' names, is where I would soon find out Perry resided, and his playing on stage reflects that.
Fast forward hours later, which was a few days removed from the streets of NYC, I remember that it was serendipitous that I met these guys and they were not in NYC, which was still in darkness. We had seemingly stolen some of the missing electricity, bottled it up and taken it with us to the Berkshires.  Around 10:30 a.m. when I was about to finally get some shuteye, the band headed over to the Upper Lodge Patio stage and plugged in for their 11 a.m. set.  I couldn't believe it!  I had just had such a great, effortless, few days with these guys that I realized I still hadn't seen them play together yet.  The set list was unknown to me at the time, but the musical connection I experience that morning, combined with the events and personal connections of the days preceding, were simply the stuff you can't make up – and will never forget.
PGroove, of course went on to play many NYC shows in the past twelve years, and I've proudly been at just about every one of them. They've included boat cruises around the Statue of Liberty ("No Sleep 'Til Brooklyn!"), Green Apple Music Festival events at another defunct Venue CODA (Kid Beyond sit in during "Get Down Tonight" FTW), a tequila-filled, Cinco De Mayo at The Gramercy Theater, runs at Brooklyn Bowl (channeling the bands nod to The Big Lebowski and their extensive movie knowledge and witty humor), multiple barn burner runs at the Bowery Ballroom and even a few nights at the old Knitting Factory on Leonard Street. Those Knitting Factory shows some may remember for what followed: my hosting a rotating, three-suite, hotel party with paid off security guards, a member of Ween, the rest of the hotel being occupied by multiple high-school girls cheer leading teams for a large competition, me directing traffic and moving the bands van, complete with leaving the keys in the lock of the front door for hours until we all realized where they still were. (But that is a story I am saving for my book, or at least until the statute of limitations runs out).
I've also felt especially inspired – recharged after a blackout period, if you will – this weekend after returning home yesterday from Athens, Georgia, current home of Perpetual Groove, where they just performed their first shows together in over two years at the Georgia Theater.  They opened the first show with Pearl Jam's "Release," which was a cathartic experience and then tore through their catalog over five sets, including a private afternoon affair atop the Theater during a glorious afternoon, followed by a murders row of their biggest hits that night that showed why Athens is an "electric" college town in its own right. "Y'all" know how to have a party down there, that's for damn sure!
So that long-winded, don't-try-to-follow-me-with a-roadmap-story, is in a nutshell, your first sip of what I have entitled this column and will be offering in the future: "Bavosa's Mimosas." Which are in fact, real drinks. Not so fast – don't ask for the recipe. I'm still waiting for a bar to knock on my door and pay me for this ingenious concoction. Or, maybe I should pitch it on Shark Tank. I bet I could get Mark Cuban to bite after just one sip of these bad boys. But, I digress…even though it's that good. In fact, I never could pinpoint the origin of which festival I first made them, but in recalling the memories for this first article, I think it may have very well been that Berkfest in '03 with someone's left over and donated cooler contents bequeathed to us on their way out, leading up to the band's set. Wouldn't that be something?
I've also given a lot of thought to my return to the writing world and getting my words back out into the ether.  I felt that this invitation to concentrate on NYC focused music and memories was something I could do justice to, while reliving the very nights that have helped make me, well, me.
"The City That Never Sleeps" is one of the truest and most accurate nicknames ever given. The heat and electricity (most of the time, anyway) of the streets below are always on, and pulsing with music, arts, pizza, bagels, freaks, weirdo's and 24-hour, well, everything. It's in part why I love it so much. There's always something to do and there are 8 million other unique stories out there as well. NYC is my muse, and has given me the most important musical nights of my life. From the Mecca of Madison Square Garden and countless Phish New Year's runs there, to my first home at the legendary Wetlands: Larry Bloch's vision taken over by the modern-day impresario, Pete Shapiro (and lately his newest venture Brooklyn Bowl). NYC can also be an anxiety-fueled jailhouse, utterly relentless, with a not just kick, but stomp-you-when-you-are-down attitude, one that sometimes makes you think that you'll never escape its confines. Any the skyscrapers make you feel minuscule and as crazy as that sounds, that is also its appeal. It's blessing and its curse. But overall, it is truly the greatest place on earth: and one that has allowed many stories to be written here, and cocktails consumed. So, why not sit back and enjoy your first sip of a Bavosa's Mimosa, another electric, NYC invention, where we are always open and the jukebox is always on. "Home. It's where I want to be, but I guess I'm already there…"