At some point over the last few decades, the foundation of death metal began to crack, and through these cracks came a flood of sub-genres, such as, 'deathcore', 'melodic death', 'progressive/tech death', etc. This made a lot of traditional death metal fans feel as though their beloved genre was turning into a faraway thing. With a slew of  bands manifesting themselves under these new and now prevalent classifications, it's no wonder that a solid band of talented guys, dedicated to going back to death metal's roots would gain some serious attention. The band is called Seplophile and they've spent the last few years making waves in the name of death metal. Their debut album Mesonoxian is a true testament to what the band stands for and any death metal veteran would have to agree. It was released in February of 2013 on Butchered Records and is still regarded by most scene supporters as one of the best heavy metal albums to come from a Buffalo local in years. The band is comprised of Shawn Gomez (From This Day) on bass, Matt Backlas on guitar, Greg DiPasquale (Sons of Azrael, Herod) on guitar, Allen Malkiewicz (From This Day) on drums, and Colin Winkelman on vocals.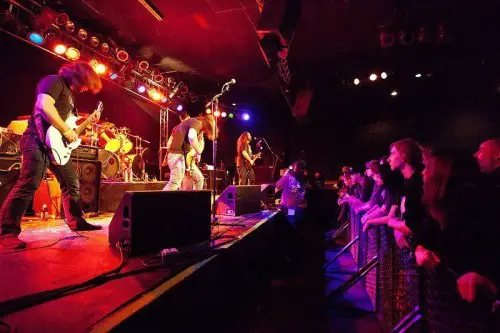 While still playing the occasional show, they are currently in the process of writing their greatly anticipated second album. They'll also be playing with New York death metal legends Incantation at Broadway Joe's on Sunday, April 26. Also gracing the stage that night will be Rochester's Order of the Dead and Buffalo thrash legends Hellcannon.
So, if you haven't checked out Seplophile yet, and you've been yearning for a heavy dose of death, the likes of which would appease Chuck Schuldiner (Death, Control Denied), take a listen to the track below and watch them perform with Incantation in just a few weeks!