From the moment I learned that Garth Brooks was returning to recording and touring, I felt as though I finally had a do over.  At the height of his career, Garth Brooks made a life changing decision to stay home and help raise his girls, further endearing him to all of the fans that loved him so much already. Not knowing if or when he decided to return to the music business he would be welcomed back, he never hesitated as it was a no brainer for Garth.
His family came first.  In an interview with Ellen DeGeneres in 2013, he commented that "..if everybody was allowed that luxury, I think 99% of parents would take it.." I believe he is correct in his statement.  As the girls grew up and the house become quiet, it was Ms. Yearwood (as he lovingly refers to her) that suggested to him that perhaps it was time to go back out on the road again.  As a lifelong fan of Garth Brooks and Ms. Yearwood, I thank you from the bottom of my heart for this chance of a "do over".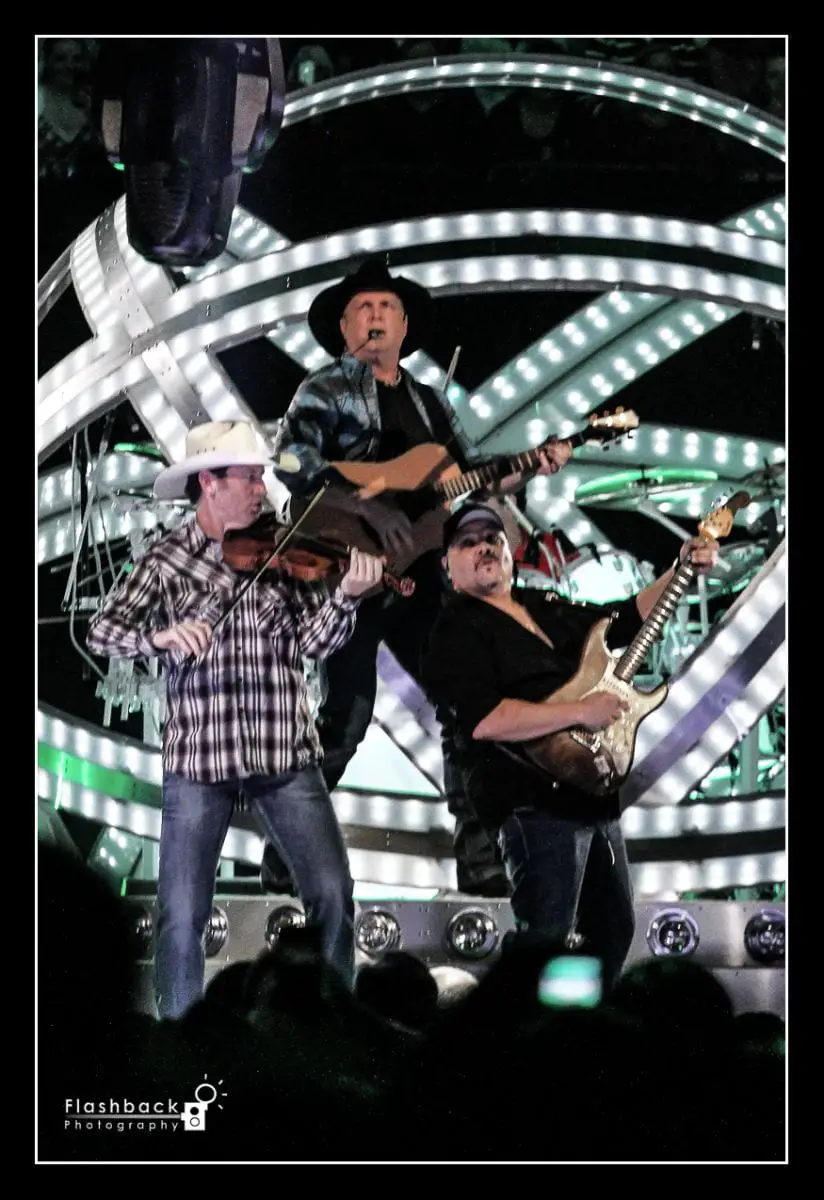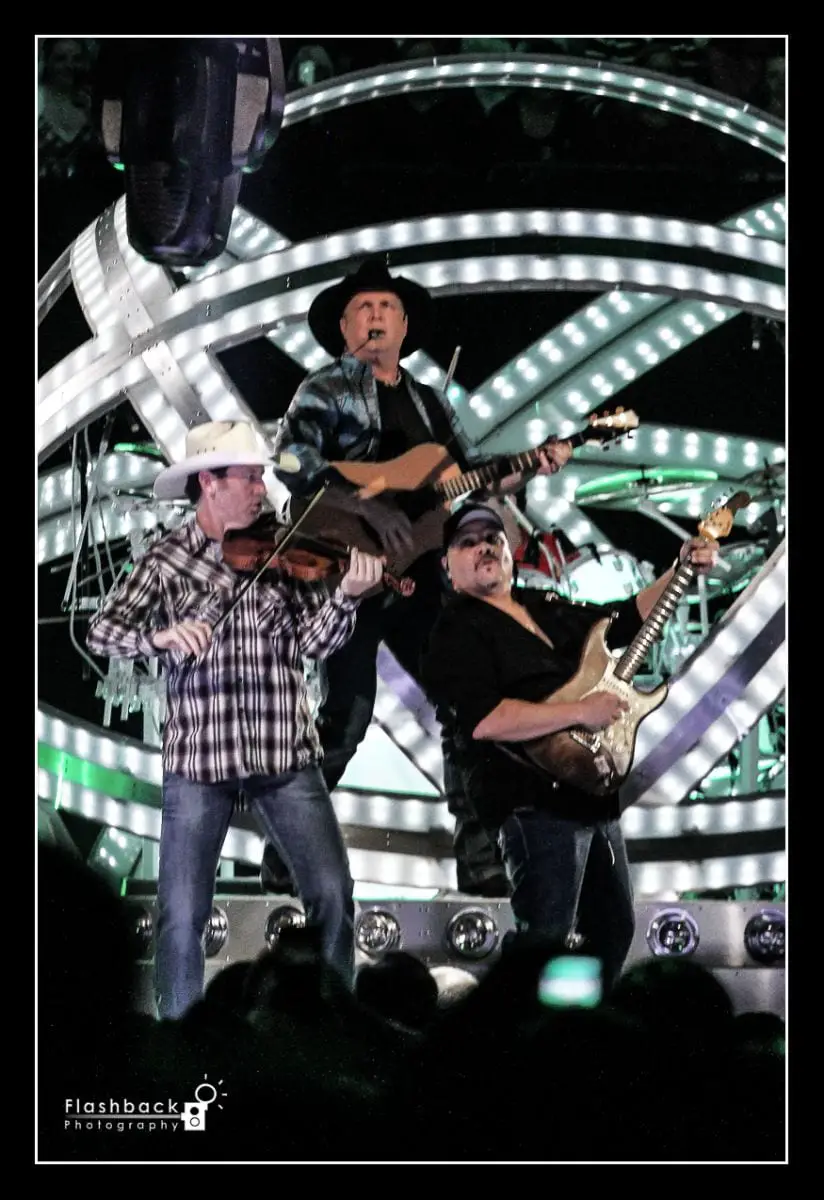 I will never forget where I was the first time I ever heard Garth Brook's "The Dance".  As the music began I lifted my head up from what I was reading and my eyes went to the TV immediately where a newcomer sat with a guitar while clips of video played on behind him.  As the music and lyrics progressed to say "And now I'm glad I didn't know, the way it all would end, the way it all would go.  Our lives are better left to chance, I could have missed the pain, but I'd have had to miss the dance", tears began to well up in my eyes.  On the screen flashed images of Lane Frost, the famous bull rider who lost his life in 1989 while riding the bull for the full 8 seconds, Keith Whitley and his wife, Lorrie Morgan, as they danced at their wedding, the crew of the space shuttle Challenger as they walked to their journey that never retuned, and images of John Wayne,  Martin Luther King Jr., and JFK  reminding us of their moments in time that are embedded in our lives, you could not help but become so entranced in the lyrics and what they meant to these individuals at those moments, but also how it applied to us personally.  It was Garth's personal investment in each and every song after that moment that pulled me in farther and farther as I watched from the sideline a career that spanned more than a decade of  outstanding moments in time given to us from this country music superstar.
As a country music fan since childhood, I followed his career via radio and purchased every cd he put out.  I can remember standing at the fence at the NY State Fairgrounds in the 1990's listening to his band doing sound check, and wishing I could catch a glimpse, or afford a ticket to see the show.  Never in my wildest dreams would I ever think that many years later I would be taking a selfie with the one and only Garth Brooks.  So as I write this article, please forgive my gushing and star struck comments, as this was truly a surreal moment for me.
Arriving in the nick of time to the press conference with my Features Editor, Kristen, I prepared what I would ask him about.  When normally preparing interview questions, I always think to myself, what would I, as a reader, want to know about the artist.  It always comes down to personal feelings, thoughts, and moments.  I know what I can see, and it's the what I can't see that I am most interested in.  As Garth arrives to the venue, a whole group of us anxiously await for our opportunity to speak with him.  Clad in jeans, sneakers, and a baseball cap, Garth's presence exudes a feeling to us as he's not just country royalty, but just one of us.  As the news anchor gets the first opportunity to question him, he recalls her from other interviews, totally blowing my mind at his memory.  As I raise my hand to question him, I introduce myself and our publication, and he stops me momentarily to confirm my name before proceeding.  I was humbled that he cared that much to make sure he knew who he was talking to.  I welcomed him back to New York State and asked him how his transition back into touring as been, and how he is doing mastering his new social media accounts.  His response to touring was it was a slower start but as he rounded the first few months, it kicked in again, and everything that was before, was now again.  As far as social media, something he never thought he would do, has become a wonderful tool to take down barriers with his fans, and communicate with them one on one.  Something a superstar such as himself never really could before.
As the press conference ended, and the crowds began to amass for his first night in Buffalo, I was impressed and pleased to see how seamless the First Niagara Center was at getting attendees in the venue and to their seats without any issues.  The demographics you would expect at this show of those who knew and followed him varied from those who couldn't have even been born at the time, to those of us who have followed him faithfully throughout the years.  This first sold out show, would be one of six in a four-day stay in Buffalo for Garth, his wife, and his band.
As the show began, I as the photographer, was allowed to shoot professional photos for our article from the soundboard, of which the lighting and production of this show was outstanding for this task.  Then after securing my camera I continued to get a few more photos from my phone for my readers.  Sitting or should I say standing on the floor looking up at him performing, it was everything and more than I anticipated.  I had seen his show on tv several years ago and the energy he gives on his performances are what makes his shows the best they can possibly be.  The stage, set to give attendees a 360 degree view of him and the band does just this.
Garth plays every inch of that stage and to every audience member in that venue.  Whether you have a seat in the nosebleed section or the front row, you get every bit of him he has to give in his performance.  Playing favorites from his career such as "Ain't Going Down," "The Thunder Rolls" and "Standing Outside The Fire," fans young and old joined in to sing along. When asked at the press conference his favorite songs to perform, he had two.  "The Dance" of course, and then "Call It Baton Rouge" because that one is just so much fun to perform.  Yes, it was so much fun to view as well. I can see why he loves performing that one.  When asked what is it like to perform so many shows in so few days, he voiced his concern about his vocals by the last show, and thanked his audience when songs such as "Friends In Low Places" comes on and the audience takes over for him.  It must be the most amazing feeling to just sit back and listen to thousands of fans singing your words together with you.
Half way through the show, Ms. Yearwood joins him on stage to sing a duet, and then he steps off allowing her to sing her tunes, which I must add the audience takes over and sings along as well.  This woman is such an inspiration to those that have followed her career.  Not only is she one of the most talented musicians in country music, she is also an amazing writer and chef.  Each Saturday morning I wake up and the first thing that goes on TV, is "Trisha's Southern Kitchen".  Her cooking show features her favorite dishes, with guest such as Garth, her niece, her lifelong friends from college, her sister, her zumba buddies, and even her band members joining her to make some amazing traditional dishes.  I can't help but become hungry by the end of the show.  I love her singing, but it's her personality that exudes kindness, witness, and charm.  Her outtakes are my favorite moments on the show.  Like Garth, she isn't shy about sharing who she really is with those that adore her.  As she continues to sing, she too sings to every inch of that venue and to every member in that audience.  She uses the jumbotron behind her to feature a "kiss cam" of sorts while singing "She's In Love With The Boy".  I absolutely loved her set, and so thankful she sang my favorite tune, "How Do I Live".  I loved her new song, "PrizeFighter" and loved how she featured the photos from her participation in the Brest Cancer Walk.  As she finishes singing her set, and Garth joins her on stage, the love between the two is electric, and before she leaves, he plants a kiss on her that steamed up all our glasses.  Yes, it is so neat to see such love between them, and so thankful they feel like they can share that with us all. Yes, Garth and Trisha make the cutest couple ever.
I don't want to give away all the show highlights as it's almost like Christmas day.  You don't want to know the surprises ahead, because you just need to live that moment for yourself.  As Garth continues to announce cities he will be coming to, I hope that a city close by will be on the list for you as well.  I have seen many, many shows over the course of the last few years.  This hands down was the BEST show I've ever been a part of.  Everything is top-notch, and every moment is one I will cherish.  Welcome back Garth Brooks to New York.  We love you.
From The New & Curious Fan – Features Editor, Kristen Mack-Perry
Live music is my thing, going to concerts is my thing, I fancied myself as a seasoned concert goer. 100+ Phish shows, three Dead shows (with Jerry) and 25+ Furthur shows, Avett Brothers, Willie Nelson, Del McCoury, Yonder Mountain String Band and so many more – with several annual music festivals over the course of twenty years, and nothing, nothing could have prepared me for a Garth Brooks show.
I use the word show because it wasn't just a concert, this was a gathering of cowboy boots and ten-gallon hats, all of whom knew every word to every song, and the audience became part of the show with the jumbotron kiss-cam whilst the biggest country star in history sung his greatest hits – stopping only to express  gratitude or to connect personally with fans holding signs.
It was a finely manicured theatrical experience, littered with nostalgia for this country girl. The stage was set like a Broadway theatre stage, with the giant video screen that began the show with a countdown clock and became the kiss cam during "People Loving People," and a motorized sphere with the drummer and drum kit inside – when the lights shone on the drummer, the color of the drums would change to the beat of the music, towards the end of the show the sphere lifted off the stage and spun around; theatrics you just don't see at the concerts I have been to.
Having been told Brooks was an extremely animated performer, I was excited to see what he had up his sleeve. Every note, every word he sung could be felt through every inch of my being, I was instantly thrust back to the mid '90s riding in Jana Schmitz's mother's stationwagon on the way to the shopping mall, listening to the local country music station 92.5. That was really my only experience with country music, I heard it when I was with people who listened to it and when I began to drive a car I would listen to the same station and sing along to every ballad and beer drinkin song, and I never knew who the artist was, I just loved the songs. It was in that moment as I stood at the Garth Brooks concert belting out every word to, "We're Two of a Kind, Workin on a Full House" that I realized, I DO love country music, and I know a lot of Garth Brooks songs too,  I took off my sweater, folded up the seat of the chair and prepared to get down and dance. I reveled in that moment, feeling the music glide through my soul.
The show was a highlight of my concert going experiences, the togetherness the comradery of the fans, the choreographed moves of the band – we were all one. This is something Brooks spoke about in the press conference earlier that day, saying "now we have video during the show, we didn't have video in the '90s and you look in the camera and you see a guy and they think they are the only person in the entire world, so they've got their head back their arms are out and they're dancing – I can't tell you how many guys 6′ 6" 300 pounds, singing "She's In Love With A Boy" louder than any sixteen year old girl and its crazy and so much fun to watch." Brooks genuinely cares for his fans and it shows in his performance on stage.
Brooks was asked how he was mastering Twitter and with the same southern boy charm that he exhibits on stage he replied, "I don't know if I mastered it, but what I love about Twitter is it wipes all the walls out between me and you, and what I really love is to respond and then get the response from that respond kind of thing." Although it may not seem unique for an artist to use Twitter to connect with fans, the manner in which Brooks replies to his fans is what connects them.
It seems that the recipe for a great concert isn't what the genre of music is, it's how the musician connects to the fans, both at the show and through social media, how the words to the song ring true to your life and make you feel like the song must have been written for you. When we feel connected to the things that are most important in our lives, the things that make us feel alive, then we validate the existence we all share while seeing live music, and that is what it's all about.
This show will go down in my personal history books as one not only to remember but one to cherish, for it was an experience you can't find on the TV or in a book, its something you have to live and breathe and be a part of.