Jimmy Carter Rock & Roll President documentary hit theaters across the United States and the virtual cinema stage on September 9, 2020. The documentary covers how Jimmy Carter relied on musicians' support during the Democratic primaries to build up his name recognition and support from the general public.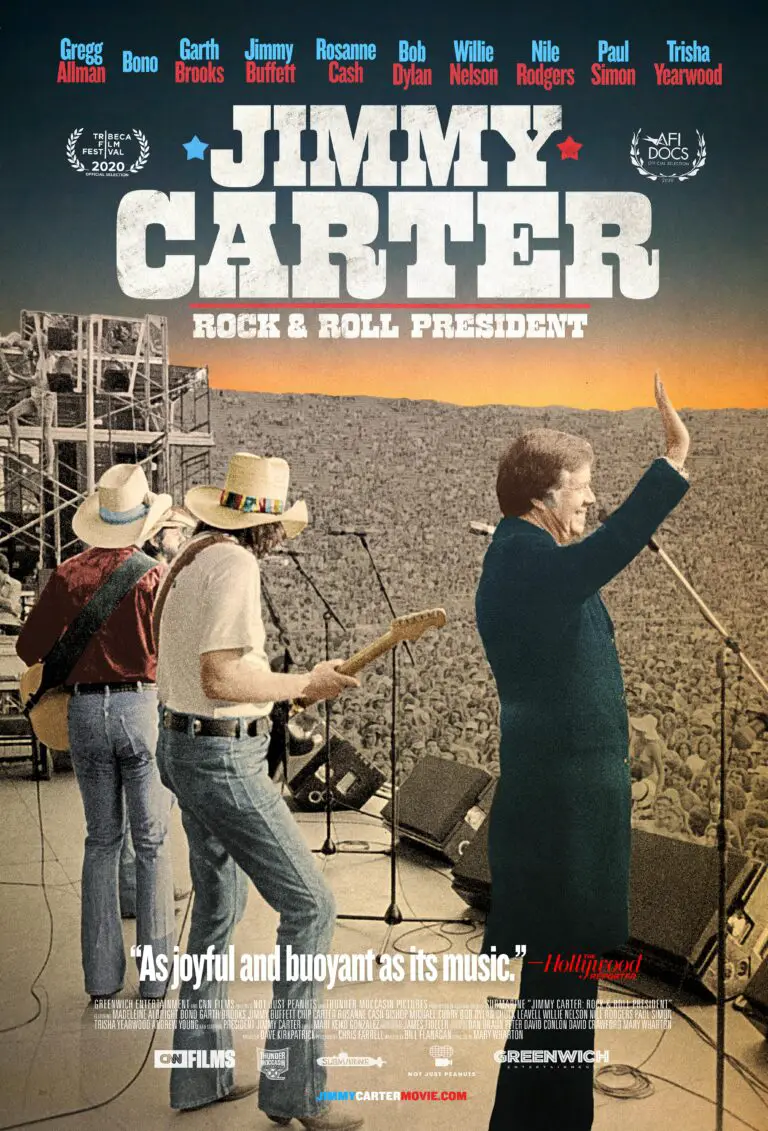 The documentary focuses on how youth culture and politics join forces in Jimmy Carter being elected as the 39th President of the United States. Jimmy Carter's love of music was crucial to who he was and he made that known throughout his presidency and his campaign. His love of music affected who he was as a father, a citizen, a man of the South, and as a leader and he made that known to everyone and anyone he could. 
The documentary includes interviews with big names like Bob Dylan, Bono, Willie Nelson, Paul Simon, Gregg Allman, Garth Brooks, and many others. There will also be interviews included with former President and Nobel Peace Prize winner Jimmy Carter.
The film is directed by Mary Wharton and written by Bill Flanagan. It is produced by Chris Farrell and Dave Kirkpatrick. The executive producers include Dan Braun, Mary Wharton, Peter David Conlon, David Crawford. Peter Afterman and Tracy Falco are the consulting producers on the film. The film is edited by Mari Keiko Gonzalez and has Tom Beard, Jim Free, Frank Moore as consultants on it. The production coordinator is Linzy Hayes. The drone photography is done by Brad McColl and James Fideler worked as the director of photography on the documentary. All the original music is composed by Bradley Cole Smith and Bill Wharton (The Sauce Boss). 
People interested in seeing the film have two options for viewing it. They can see it in select theaters across the United States or on the virtual cinema stage. All the theatrical listings and locations can be found on here. The virtual cinema tickets can be bought here for $9.99 and will be available  for 14 days once the viewer unlocks the film. Once the viewer begins the film, they will have 72 hours to finish watching it. 
For more information on Jimmy Carter Rock & Roll President documentary visit the films' website.