From the former farmlands of Jacksonville, JJ Grey and his band Mofro have made a sweep of the northeast, bringing a funky sizzle that can only come from down south. In their most recent release, entitled Ol' Glory, this seven piece ensemble brings listeners an eccentric mix of Earth Wind & Fire, James Brown, and Al Greene sensibilities.
There's no doubt that Grey has a bluesy roughness to his vocal tone, and with the combination of a brass section, tight harmony lines, and gnarly bass parts, this is guaranteed to be the soundtrack of your (hopefully soon) spring barbecue.
Despite the underlying groove ringing throughout Ol' Glory, there are 12 unique tracks that make up this record. Tracks like "Hold On Tight" set the scene for your candlelight dinner, while the incorporation of the guitar slide on "The Island" brings you to an outdoor tailgate scene. As the songwriter, JJ Grey also incorporates his coffeehouse roots with a country sensibility in songs like "Tic Tac Toe" and "The Hurricane."
For those with motown-colored ears, tracks like "Everything is a Song" and "Brave Lil' Fighter" are sure to be right up your alley. While those may be great warming up tunes, however, the real dance jams come later in the album, like my personal favorite, "Turn Loose." I try not to use the slang term 'phat' often, but if you hear the rhythm of this tune, you'll be sure to understand my reasoning.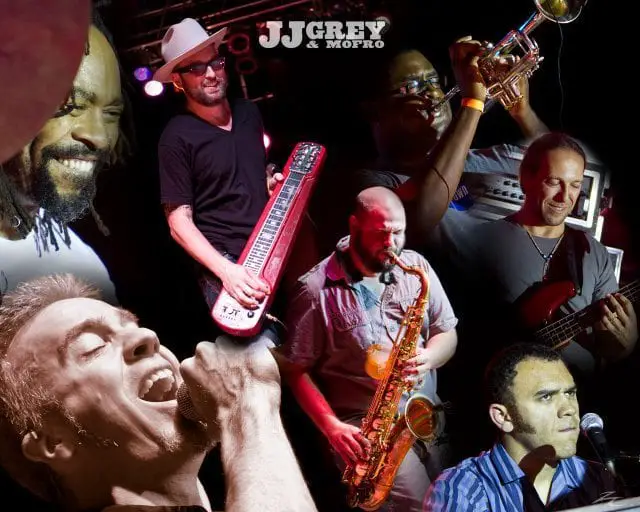 While JJ & Mofro may not be stopping in on New York this festival season, they will be headlining several national festivals and playing alongside bands like No Doubt and Zac Brown Band. In the meantime, you can learn every song on their Soundcloud and keep up to date with their tour via Facebook and their website.
Key Tracks: Ol' Glory, Turn Loose, Brave Lil' Fighter