Frequently I am asked what genre of music JJ Grey & Mofro falls under. I always find myself fumbling for words but end up with something like "bluesy, jazzy, Florida Swamp funk." I am usually met with a perplexed look, and I always add, "You have to go. You have to see for yourself and then you'll understand."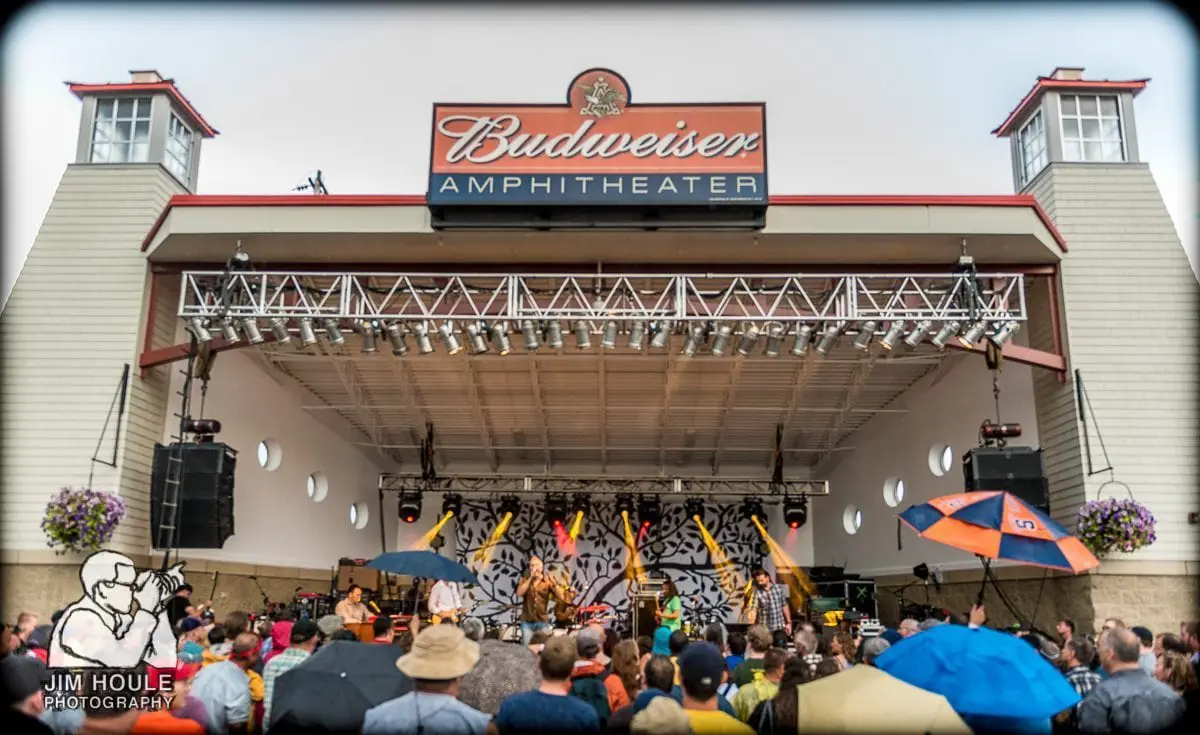 I have watched this band grow, develop, and change over the course of almost 20 years. As a Jacksonville native myself, it was never difficult to find what was then Mofro floating around town from one venue or another. They were a bit gritty and unrefined in the early days but still put on a fun show. I moved to Colorado in 2004 and would see them any time they came near or when I returned to Florida. Their shows remind me of my roots and what I refer to as "the real South" — the South that most people do not know or understand. Their music would make me homesick and long for the days of Old Florida.
Now that I am back in Florida, I still find myself traveling for their shows and encouraging any true music lover to do the same. Although Florida has changed, the group still reminds me of the Florida I grew up with – the food, the swamps, real people, and the deep soul. The current configuration of JJ Grey & Mofro is my personal favorite. Each musician is topnotch alone but when combined, the depth of their music knows no bounds. The fluid combination of these seven men is nothing short of incredible.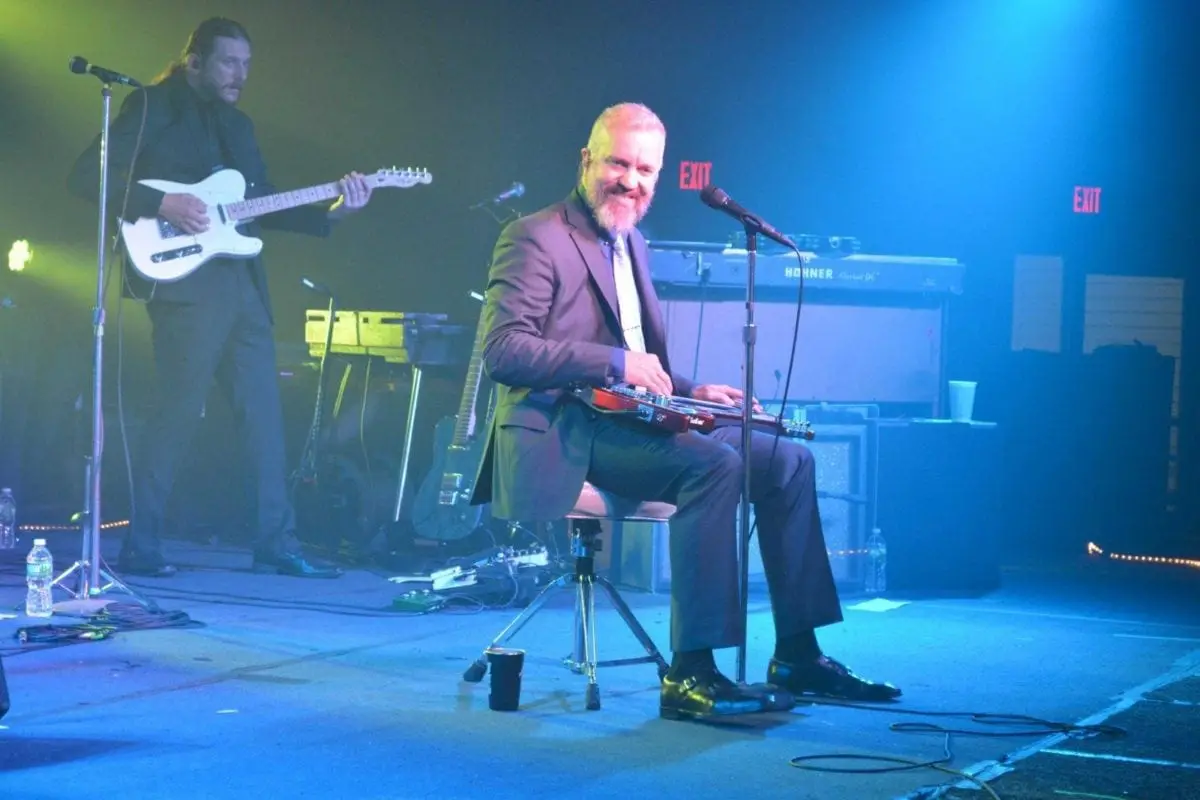 I was fortunate enough to catch the final two shows of a rather long tour that ended in Boulder (Boulder Theater) and Fort Collins (Washington), respectively. Knowing JJ was sick as he entered these shows and had been forced to cancel the Frisco show the previous night, I wasn't exactly sure what to expect. Musically, Colorado is a finicky area that has high expectations when bands roll into town, but I was cautiously optimistic as I watched them take the stage. They opened with "99 Shades" to "Sweetest Thing" and into "Somebody Else." I scanned the crowd and saw a few mouths dropped as JJ belted out notes as only he can do. As the show progressed, the crowd was enamored with what they were watching as they sang and danced along. Always a personal highlight for me is the drum solo (Craig Barnette) for "Ho Cake"; it does not matter how many times I hear that song, it is always a little different and always fantastic. (If you don't know what a Ho Cake is, check it out and make it! You can thank me later.) The show wound down with a little help from a few of The Commonheart members. Nate Insko (trumpet), Abby Gross (saxophone), and Lucas Bowman (keyboard) joined for an "Ol' Glory" encore that did not disappoint.
Prior to the Fort Collins show, I was speaking with guitarist Mike Minda from The Commonheart, and he said to me, "We love touring with them. We learn so much musically, personally. We admire them." There was a bit of a student-master appreciation that I could hear while listening to him speak. As the show began, the Mofro band came out swinging to "Junior" with Dennis Marion (trumpet), Todd Smallie (bass), Marcus Parsley (trumpet), Craig Barnette (drums), Eric Brigmond (keyboard), Pete Winders (guitar), and JJ (vocals and whatever other instrument he can get his hands on). I could see the steam from the tea to help JJ's throat, but if you couldn't see that or didn't know he wasn't feeling well, you certainly would not have picked it up in his voice or enthusiasm. Fort Collins fans were treated to a smoking "Gal Young'en," "Orange Blossoms," and "Lazy Fo Acre" to name a few. As "Ol Glory" began for the second encore, Eric brought an unwavering depth to a song filled with soul that resonates with any music lover. One by one, the members of The Commonheart joined JJ & Mofro on stage for a third and final encore with "On Fire." Seventeen musicians joining forces and not skipping a beat is no small feat. I know of very few artists who would even attempt to tackle such a challenge.
Although I may always struggle to pinpoint a genre to appropriately describe what I would consider a music lover's dream band, I can tell you: "If you haven't been, go." This is some of the best music out there right now. As they say, "Buy the ticket, take the ride." You won't be disappointed. As I overheard leaving Fort Collins, "It's like being taken to church … you walk out better than you came in."
The Northeast is in for a special treat when they roll thru Port Chester, New York on March 1st with Big Head Todd and the Monsters.
For your own taste of this Florida Funk visit their website and check out all upcoming dates around the Northeast.
February 8, Boulder, CO
Setlist: 99 Shades, Sweetest Thing, Somebody Else, Every Minute, Jookhouse, Fire Flies, Junior, Gal Young'en, Seminole Wind, Lochloosa, Orange Blossoms, Slow Hot Sweaty, Ho Cake, Shining Down
Encore: Brighter Days, Ol' Glory
February 9, Fort Collins, CO
Setlist: Junior, Everything is a song, Sweetest Thing, Circles, Every Minute, Florabama, This River, Gal Young'en, Seminole Wind, Lochloosa, Orange Blossoms, Lazy Fo Acre, Ho Cake, I Believe
Encore: Shining Down, Ol' Glory, On Fire