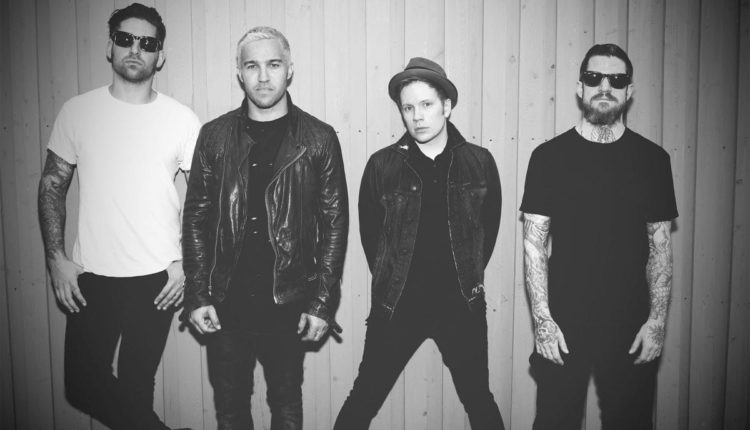 American Beauty/American Psycho marks the sixth studio album for Fall Out Boy and with it comes a major style change to a band that has constantly changed their sound. Long gone are the pop-punk songs of Take This To Your Grave and From Under The Cork Tree. Fall Out Boy have now become as pop as any other artist on the top 40 chart. Beginning with Infinity on High the band started transitioning away from their roots and experimenting with elements taken from big bands and arena rock bands off the past. This culminated in 2008's Folie a Deux, an album that was their most divisive with both critics, fans, and the band itself.
Following the release of Folie a Deux the band took an extending hiatus before returning with 2013's Save Rock and Roll and with it brought in a new direction. The album had a hard pop edge with big hooks in every song but also with it came guest heavy songs that gave it the feeling of being a "Fall Out Boy and Friends" album. And now with American Beauty/American Psycho the guest spots have been replaced with samples.
The album is absolutely drenched in samples which makes it sound less like a band playing and instead a Patrick Stump solo effort. It's very weird to not hear much music actually being played. Guitar riffs are sparsely heard and Andy Hurley's drums have been processed to the point I'm not actually sure he ever actually laid down acoustic drum tracks in the studio. Most of the drumming sounds like your standard club track beats.
The effects put on Patrick Stumps vocals are mind boggling because the man has one of the best voices in the industry. The whole mix of the album is very flat and becomes incredibly distorted the louder you play it (think the controversy around how Metallica's Death Magnetic was mixed). I can only wonder why someone thought it would be a good idea to overwork both the vocals and instrument mix to this extent.
The songs still have the big bombastic hooks that the band is known for but they lack the heart that their albums used to have. The lyrics aren't as clever as they used to be and some songs re-use lyrical themes of songs past. The emotion of the lyrics was always a huge draw for the band. From songs about loneliness and regret to break up songs, everyone could find something to relate to with a Fall Out Boy track. But now while still inventive, they just don't have that emotional heft.
Despite all this, the album does produce a few tracks that will (at least should) become live staples. "Uma Thurman" is the best song on the record hands down. It's got an infectious chorus that begs you to sing along with it. "Novocain" has some really nice vocal patterns that gives more credit to Stump being a genius when it comes to vocal cadences and timbre shifts. The two lead singles "Centuries" and "Immortals" are strong songs but are also largely the key evidence of a band that has completely changed their sound. For longtime fans these will be the two throwaway songs on the album. If you compare those songs to anything from Take This To Your Grave or even Folie a Deux, they sound like a different band entirely minus the vocals.
I need to be honest here. Fall Out Boy is my favorite band. It's been really tough to listen to them change so much. Every time a new song was released from this album I had a sense of dread that the next song was going to be the one that makes the band jump the shark for me. As much as I dislike the change in ideals behind their songwriting process I can't admit to disliking any of the songs on this record which wasn't the case with their last record. I so badly want them to return to their old sound but I think that's the feeling shared by a lot of fans that love a band that has been around for 10-15 years. Bands do change. Sometimes for the better and sometimes for the worse. But take it or leave it, this is what Fall Out Boy is now.
But just remember, at least they still play the old stuff live.
Key Tracks – Uma Thurman, Novocain, The Kids Aren't Alright
[soundcloud url="https://api.soundcloud.com/tracks/172055891″ params="color=ff5500&auto_play=false&hide_related=false&show_comments=true&show_user=true&show_reposts=false" width="100%" height="166″ iframe="true" /]