Take a step back to the roots and let Johnny be your tour guide. Recorded before the untimely passing of Johnny Winter at the age of 70 in July 2014 and released as planned in September, Step Back brings us on a 13-song journey through the roots of blues. He takes along a plethora of talent to spotlight throughout the album, including Upstate NY's own Joe Bonamassa. Though Winter has played the field of rock and roll, his heart had always been in the blues and Step Back brings his recordings full-circle.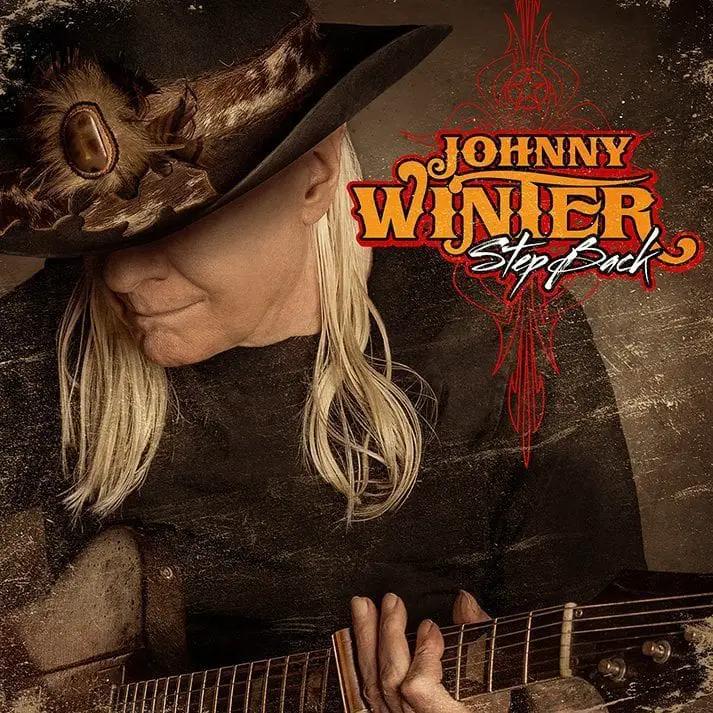 Back in 2011, Winter released his penultimate album Roots which was a predecessor to Step Back. Much the same, that album journeys through the early blues recordings with guest talent – Jimmy Vivino, Susan Tedeschi, Derek Trucks, Warren Haynes, and his brother Edgar Winter among others.
A day or two prior to Johnny's performance at the Towne Crier Café in October 2012 (currently located in Beacon, NY but located in nearby Pawling, NY at the time) I had the privilege to interview him over the phone live on WRPI Troy. At the time, Roots had been out for about a year and the idea for a "Roots II" follow-up album had at least been formalized. I asked him how he goes about picking who he wants to collaborate with on the album and who he wanted to get on the album but couldn't for whatever reason. Here's what he had to share regarding Roots:
I just pick people I liked. Paul [Nelson] actually picked most of them and they were people that I liked, people I have known. I have a lot of respect for all the guys on the record.

There were a lot of people. I wanted B.B. King, Buddy Guy, Dr. John, Billy Gibbons, a lot of people that just didn't have the time to do it… Eric Clapton. Maybe we'll get them on the next one.
Get some of them he did for Step Back. From that list he is joined by Eric Clapton, Billy Gibbons, Dr. John, and also by Leslie West (Mountain), Brian Setzer, Ben Harper, Jason Ricci, the Blues Brothers Horns, and Joe Perry (Aerosmith).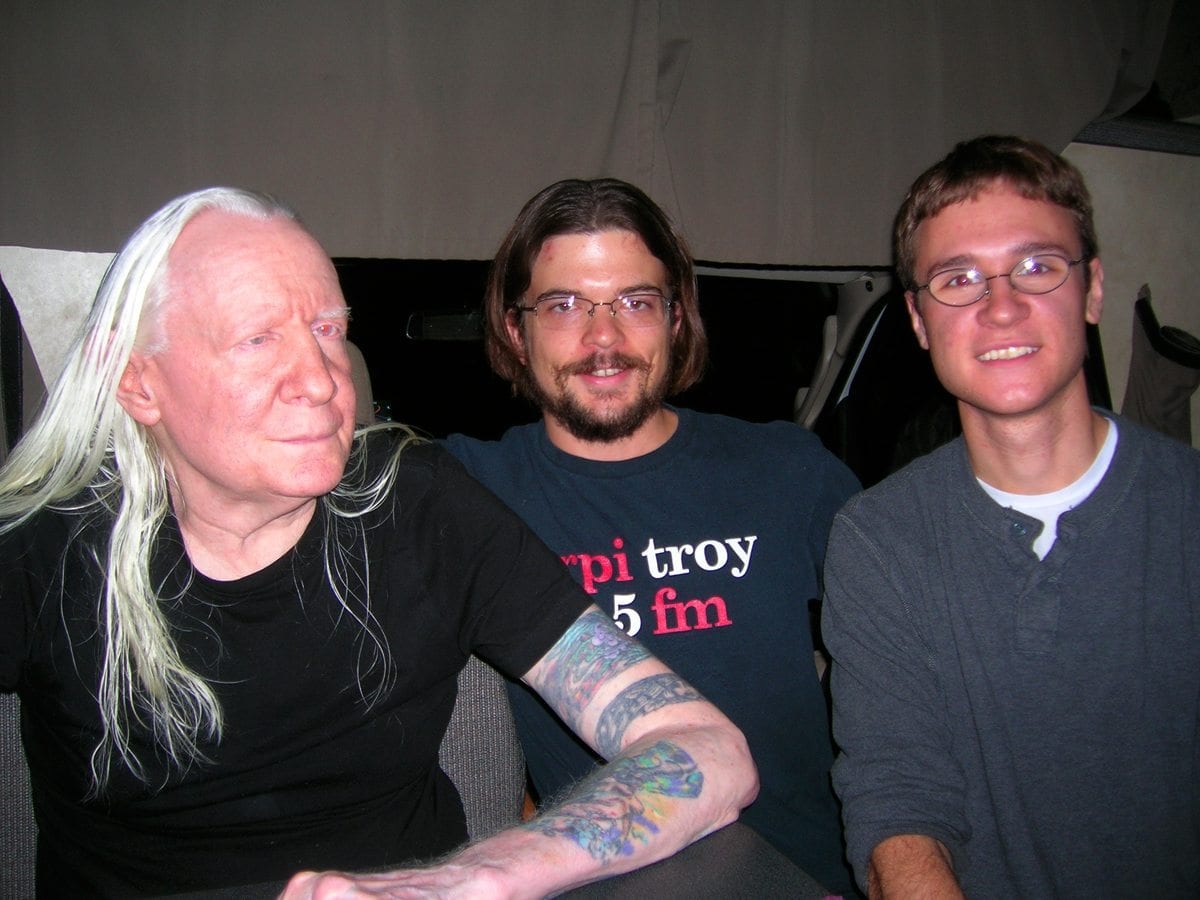 As a blues standards album, all but one of the songs are covers of songs originally recorded by the iconic names of blues and rock and roll – Willy Dixon, Bo Diddley, B.B. King, and Howlin' Wolf, among others. Some may say that a covers album is a simple way to record and release another album to sell but to say that about Step Back (and Roots as well) would be a mistake.
Johnny and band mate/producer Paul Nelson did something with this record that would make you second-guess if they were actually his songs vs. covers. The songs are re-crafted to be all about Johnny's noted guitar and slide guitar work bolstering howling licks and smooth blues with a big unyielding sound. He does this all with staying true to the old blues structure of composing. The guest artists also add their own distinct sound when they take their turn at some solos and rhythm fills.
When I interviewed Johnny I also asked if he had any sneak peaks at the then unnamed follow-up album he didn't want to spoil any surprises. "Well, I don't want to tell you what we're going to do. I've got a pretty good idea though!" he said toward the end of the interview.
Winter's take on these blues standards gives a fresh life to them. Not to say the genre has ever faltered or given way, however. It is a gratifying listen to long-time blues and rock aficionados but presents the standards to a younger generation in a vibrant rebirth of those songs hidden in the LP stacks or heard when passing by Stevie Ray Vaughn's cover of "Who Do You Love" on the radio.
While listening to the album it is profitable to have the liner notes on hand to be your guide to each song. There is no story or narrative about the songs nor lyrics; the notes are simple and to the point laying out precisely which part of the song features the guest artist. Let the notes be your friend and make for a more fulfilling experience listening to Step Back.
Step Back has been nominated for Best Blues Album for the 2015 Grammy Awards on February 8 and is up against releases by Dave Alvin & Phil Alvin, Ruthie Foster, Charlie Musselwhite, and Bobby Rush with Blinddog Smokin'.
Key tracks: Unchain My Heart, Sweet Sixteen, Death Letter
Track Listing, with original composer and guest aritst:
1."Unchain My Heart" – Bobby Sharp (feat. Blues Brothers Horns)
2."Can't Hold Out (Talk to Me Baby)" – Willie Dixon (feat. Ben Harper)
3."Don't Want No Woman" – Don Robey (feat. Eric Clapton)
4."Killing Floor" – Howlin' Wolf (feat.Paul Nelson)
5."Who Do You Love" – Bo Diddley
6."Okie Dokie Stomp" – Clarence "Gatemouth" Brown (feat. Brian Setzer)
7."Where Can You Be" –  original (feat. Billy Gibbons)
8."Sweet Sixteen" – B.B. King, Joe Josea (feat. Joe Bonamassa)
9."Death Letter" – Son House (solo Johnny Winter)
10."My Babe" –  Willie Dixon (feat. Jason Ricci)
11."Long Tall Sally" – Little Richard, Robert Blackwell, Enotris Johnson (feat. Leslie West)
12."Mojo Hand" – Lightnin' Hopkins (feat. Joe Perry)
13."Blue Monday" – Dave Bartholomew (feat. Dr. John)
Johnny Winter performing "Dust My Broom" from the predecessor to Step Back, Roots, on The Late Show with David Letterman in 2012