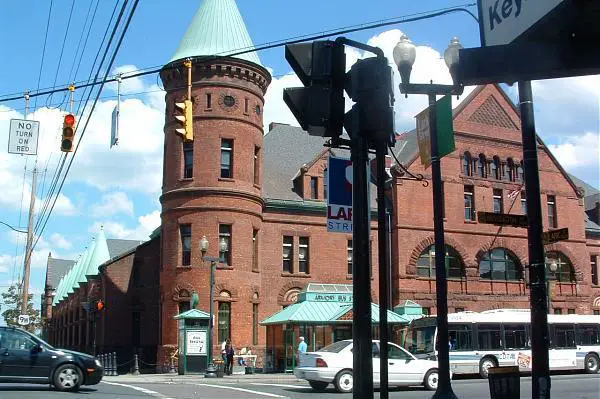 In the face of happenings in Ferguson, MO and a national media seemingly hellbent on sensationalizing every unfortunate interaction between a civilian and officer it's easy to forget that most of these guys (and gals) selflessly put their lives on the lines every day to protect our liberties. That's their job. And on the night of September 23, Rochester Police Department officer Daryl Pierson was doing nothing more than his job when he was murdered in the line of duty trying to apprehend a subject.
Since then the community of Rochester has come out in droves for the Pierson family and RPD with multiple benefits, donations,  and a simply breath-taking display of support at a massive service at the Blue Cross Arena attended by seemingly every officer and dignitary in a 100 mile radius. The love will continue this Dec. 6 at the Main Street Armory with a benefit night filled with some well-known and up and coming hard rocking entertainment.
Headlining the event is life long Rochester native and songwriter Hall of Fame member Lou Gramm. Well known as the long time "Juke Box Hero" for classic rock heavy weight Foreigner, Lou has been fronting his own band since leaving Foreigner for good in 2003. With a set list heavily weighted with Foreigner classics and a mix of his own solo material Lou commanded a huge audience at this past years Xerox International Jazz Festival (Check out our gallery of XRIJF Lou Gramm unreleased photos below) and no doubt will bring a lot of fans to this charity event.
Steve Augeri is best known for being the first "official" replacement singer for Steve Perry in everyone's favorite sing-a-long group Journey. Now off with his own group, fans should expect to hear a ton of that former  bands repertoire which is back loaded with some of the most heartwarming songs of all time. I can't imagine their will be a dry eye in the house during "Don't Stop Believin'" or "Faithfully".
Two band's demise became one bands journey – up and coming bands Abandoned Buildings Club and Velvet Elvis both bit the dust in 2013 and those that continued joined forces as King Buffalo. Featuring deep grooves with a heavy background overlaid with psychedelic vocals and a fantastic rhythm section, this band has gathered a ton of buzz and will make a lot of new fans for a great cause this night.
Also joining the fun will be Download – Rochester's favorite hard rock cover band – and Rainline, who gathered some new fans of their own playing their heavy hitting originals at the 2012 Lilac Festival. Tickets are 20$ and are available on Ticketfly, at the House of Guitars, or Aaron's Alley. All proceeds will benefit the Pierson family. Come on out and pay tribute to one of Rochester's hero's, why wouldn't you?
Lou Gramm band LIVE at Xerox International Jazz festival