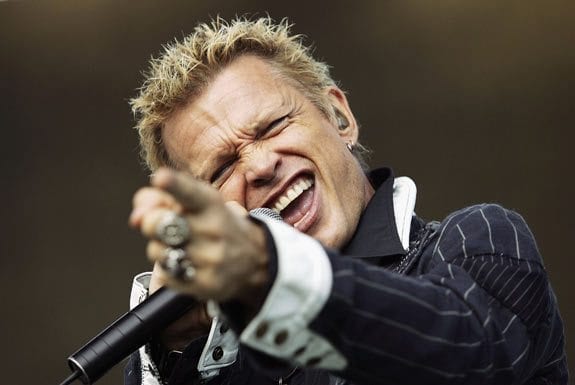 The man that had you rebel yelling in the 80s, Billy Idol, will release Kings & Queens Of The Underground. This will be his first album in over a decade and is set to release on October 21.
Trevor Horn produced the album and Greg Kurstin contributing two songs  as a producer.
Idol has a new single off the album called, "Can't Break Me Down." Fans can listen to the song here on his official website. The iTunes album version also includes "Hollywood Promises", another new song from Idol.
The track list for Kings & Queens Of The Underground below:
1. Bitter Pill
2. Can't Break Me Down
3. Save Me Now
4. One Breath Away
5. Postcards From The Past
6. Kings & Queens Of The Underground
7. Eyes Wide Shut
8. Ghosts In My Guitar
9. Nothing To Fear
10. Love and Glory
11. Whiskey And Pills
A new album is not the only thing Billy Idol has in store for fans. Idol's self-written autobiography, Dancing With Myself will be on shelves October 7.
Idol announced that him and his band, including longtime collaborator and guitarist Steve Stevens will be heading over seas for a European Tour starting in November. This is only the first leg of the tour and the rest of the world tour will continue into 2015.
Fans can pre-order Kings & Queens Of The Underground on iTunes and Amazon.