Music has always been a life-sustaining medium for Jeremiah Shea. Some of his earliest recollections of having "the bug" include drumming on anything he could hit his hands on, air guitar snow shoveling throughout the long Buffalo winters, and going to bed while listening to the radio. The snow guitarist in particular was one of those forks in the road because, after so many years of frustratingly strumming a wooden handle, he needed a change and proceeded to buy an actual electric guitar the summer of his freshman year of high school. The writing was always on the wall, but that sole constructive purchase would change his life forever and provide the creative outlet he was clearly lacking.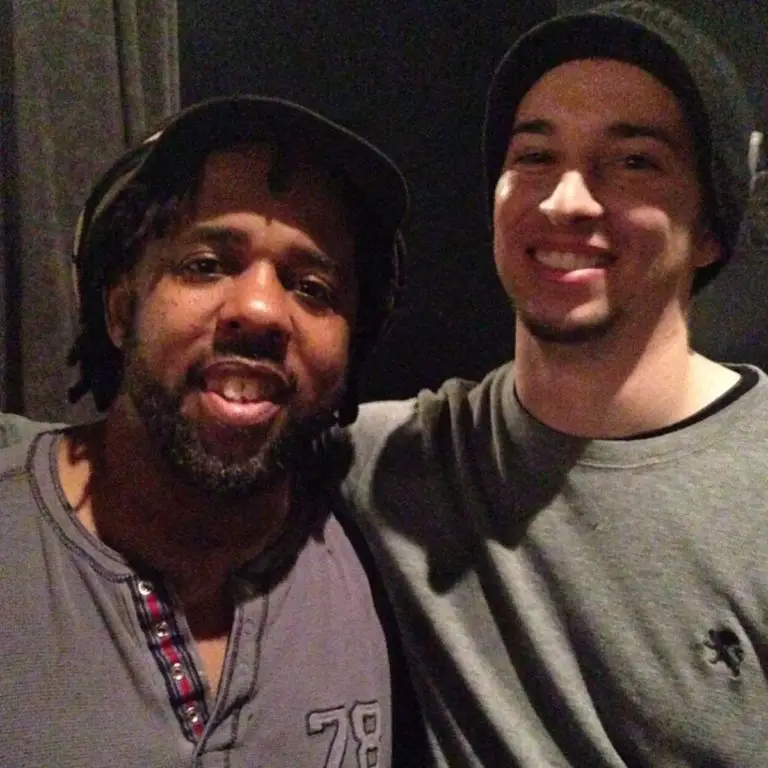 Fast forward to today and Jeremiah is, first and foremost, a proud father of two incredible children (Jack, who is 4 years old, and Anabelle, who is 7 months) and happily married for the past seven years. The music is still there, but his relationship with it has since evolved to more of a creative driver and less of a passive listener.  His time now is spent sharing his passion with his family through writing, listening, and playing music.
By day, Jeremiah works for Ingram Micro where he is able to utilize his technical background to consult customers, engage with manufacturers, and help drive business for the company and its partners. The 9-5 though isn't, in and of itself, fulfilling though as there is still the gap that only music can fill. Upon a chance back in 2012, Jeremiah responded to a Facebook post from an editor at Buffalo's Artvoice who was looking for writers in the area. After getting the opportunity to try out, Jeremiah ran with it and began his career as a professional music writer. Now two years later, Jeremiah still writes for Artvoice, but obviously branched out and has also been working for since 2013. Over the course of two short years, Jeremiah has had the opportunity to see countless live shows and interview some of his biggest influences. The list of interviewees includes Umphrey's McGee, Lettuce, Marco Benevento, Rebelution, Alan Evans Trio, Zach Deputy, Joseph Wooten, Protest the Hero (first time/second), Snapcase, Jefferson Waful, Luke Stratton, Johnny Goode, Funktapuss, Armcannon, Aqueous, Zach Deputy and many more.
That aside, his biggest achievement came this year when he was asked to write the liner notes for the Alan Evans Trio Woodstock Sessions album. In another bout with serendipity, Jeremiah was able to attend because he literally pulled off the side of the road when hearing the announcement and immediately emailed Alan Evans to apply. It was because of that chance that he got to meet Alan and establish a wonderful working relationship, giving way to the album contribution.
Outside of music, Jeremiah also enjoys playing and watching various sports. As a die-hard fan of the Bills and Sabres, he's swallowed the "maybe next year" mantra hook, line, and sinker that every sports fan in Buffalo has come to accept.  On the creative side, Jeremiah still plays guitar, but also enjoys drawing with chalk in the driveway with his son, cooking, and Photoshopping pictures of his kids.
Maybe it's that blue-collar attitude that Buffalo breeds that has helped elevate him to where he is today, but regardless, Jeremiah is just happy to have a good job and enjoy a hobby-like side career that surrounds his life and family with great music. Whether playing, listening, or writing about music, Jeremiah loves to share with the world the significance it's played in his life. If there's one thing he'd tell you, it would be to pick up an instrument as it's never too late to play. His kids may be young, but he's hoping they too will embrace life's rhythm and find their niche in the world of music.
Jeremiah's musical bucketlist includes Rage Against the Machine, Eric Clapton, Pink Floyd, The New Mastersounds, Soulive, Stevie Wonder, Maceo Parker, The Nth Power, The Meters, and The Neville Brothers.