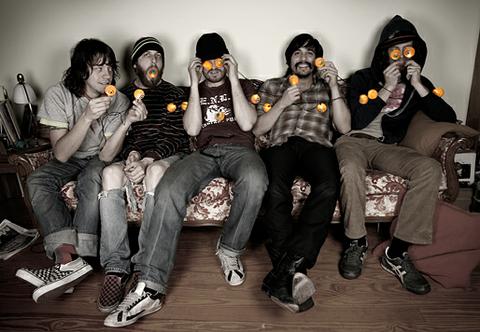 Man Man set to Play The Haunt With Xenia Rubinos January 29
Man Man will be performing with Xenia Rubinos at Ithaca's The Haunt on Wednesday January 29th. Man Man is an energetic five-man crew that hails from Philadelphia. Since the band's formation in 2003, they have been making music that cannot be contained by a single genre, but can only be categorized as experimental.
Man Man's unique sound seems to have many influences and hints of 50's rock & roll, psychedelic jam, Russian folk, and something that's completely their own. Focused around leader singer and pianist Honus Honus, the band's music uses instruments ranging from spoons to Chinese funeral horns. Their fifth and most recent album On Oni Pond, released in 2013, exhibits a new or possibly just another side of Man Man that seems more mellow and soulful. Man Man's upcoming show is part of their countrywide tour with Xenia Rubinos, an equally unique group that has combined rock, funk, soul, and Latin music in a way that has never been done before. Last year the band released their debut album, Magic Trix, and has been quickly gaining popularity. Man Man and Xenia Rubinos should combine for an amazing and exceptional show that Ithacans are bound to love. The performance begins at 9 pm and will cost $15 at the door.