It was January 29, 1990 in Central New York and, yes, it was snowing. Fans who attended the Phish show that night at The (original) Haunt in Ithaca did so battling a blizzard and poor roads, which caused the band to arrive late, quickly set up and, after a live soundcheck, got the show on the road.
Phish has played sporadically in the Fingerlakes Region of New York throughout their career, most notably and recently, Superball IX, Magnaball and shows in Canandaigua at CMAC. Their early years in the college town of Ithaca proved to be formative, bringing the band to town multiple times between 1988-1992 before graduating to larger venues like Finger Lakes Performing Arts Center (now CMAC).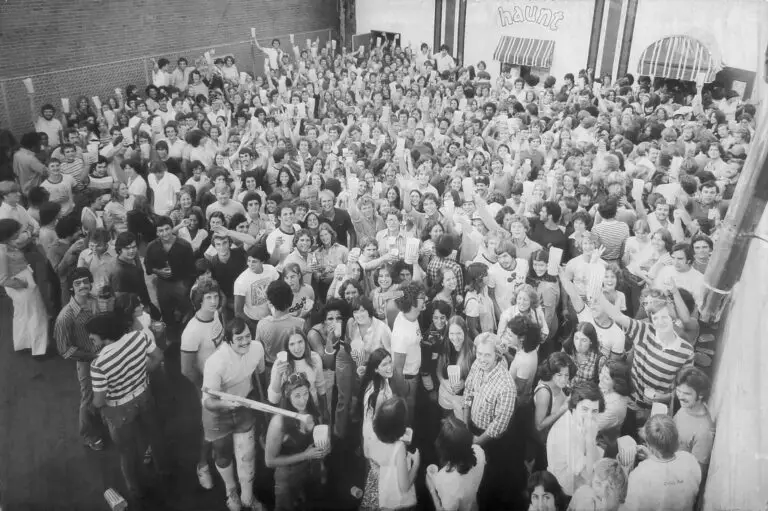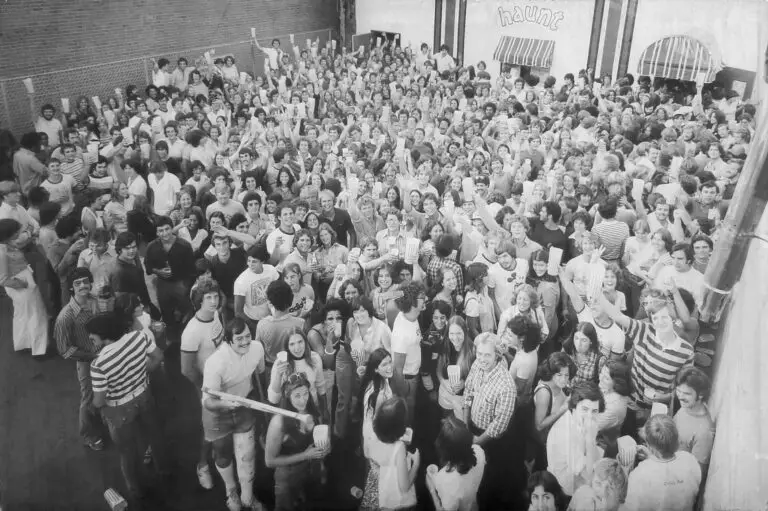 From Phish's bar years, this is an early era show that captures the band when they played to their early fans, many seeing the Burlington group for the first time. After a three-night run in May 1988, Phish would return to The Haunt in Ithaca for a show on January 29, 1990, with a loud and rowdy 18-and-over audience.
The partial tape of the show starts in the middle of "The Lizards" and continues through a "Harpua" and "Fire" encore, a setlist that is culled together thanks to David Schanker's and Todd Ahrens' audience recording. Thus, there is no known first set for this show.
You can hear the audience from this show quite distinctly, elated when each song ends, and fans screaming out requests despite the band being barely six years old. You may even catch drunks screaming into the mic, which was set up on the bar. One patron this night can be heard saying "Nothing like this has ever been done at The Haunt, unbelieveable man!" Quite the frozen-in-time seal of approval.
Recording aside, this is a smoking show musically, particularly for the "Weekapaug Groove" and a "Harpua" that has a tough to discern narration but full of "Purple Haze" teases. That said, you'll get a fair idea of what it was like to see Phish at the original Haunt in Ithaca.
Dan Smalls, Ithaca-area promoter and head of DSP Shows was at the January 29, 1990 show and shared his recollections with NYS Music:
It was about as classic a Phish set as you get from the very early days. I always loved how they chose popular and also odd songs to cover, teases in jams and the like. That was a part of who they are today and was a huge bit of fun at the festivals we produced where they would learn a song backstage between sets.

My recollection is also vague but the room was solidly crowded in this era (unlike 1988 when we had a handful for those first few shows) and the band was on the cusp of the next step at this point. I remember that the band was playing The Haunt at least once a semester and often 3-4 times a year in these days.  It's where I got to know them and these shows were always fun because Fish's parents would come down from where they lived outside Syracuse.
Phish would go on to play The Haunt another four times in 1990, then move up to the State Theatre of Ithaca for two shows in 1991. They returned the next year to perform at Cornell University campus in November 1992, the last shows for the band in the city.
Download the show here, or stream it here and here.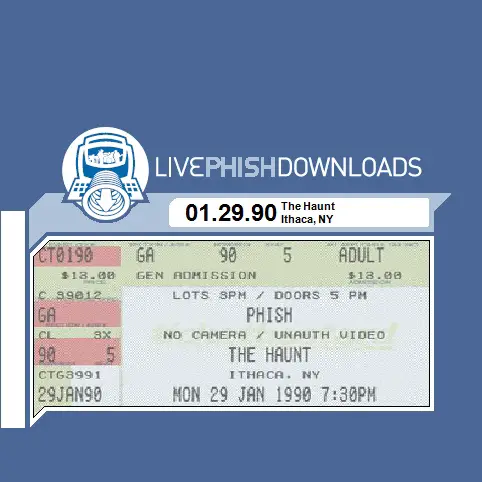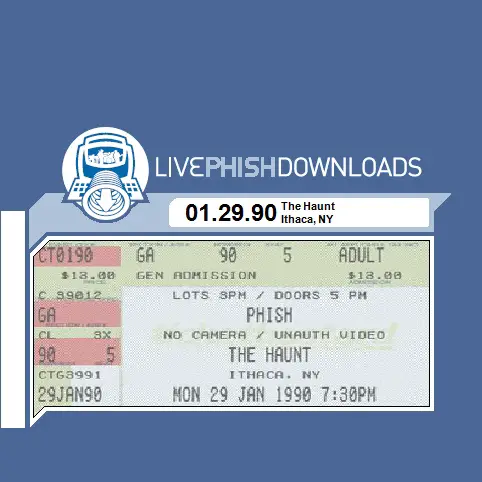 Phish – The Haunt, Ithaca, NY – January 29, 1990
Setlist via Phish.net
Set 2: The Lizards, If I Only Had a Brain, Mike's Song > I Am Hydrogen > Weekapaug Groove, Jesus Just Left Chicago > Possum, Highway to Hell
Encore: Harpua, Fire
This setlist is incomplete. Harpua included a Purple Haze jam.