Central New York  loves their Celtic music, whether it's traditional or contemporary fans flock from all over the area to raise a pint and sing along.  One of their favorite bands includes Toronto based Enter The Haggis who recently made a pit stop at Syracuse's Wescott Theater December 28th to close out the year.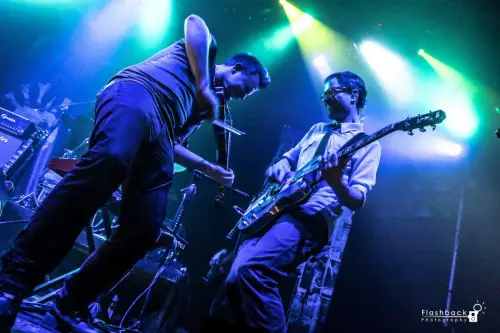 Comprised of five of the best musicians in the business, between them playing more than 15 instruments, they never cease to amaze me with their creativity and forward thinking.  After releasing many albums under a record label they bravely set out on their own to try new methods of funding by utilizing Kickstarter to fund their next project.  With a goal of $20,000 set, they never imagined they would reach it in a record breaking time of 12 hours.  By the end of the campaign they were able to raise more than $66,000 to fund their next album.  The next album, The Modest Revolution, was an amazing compilation of music made their way for their fans who would be happily surprised at the sounds and the stories of how each song was inspired.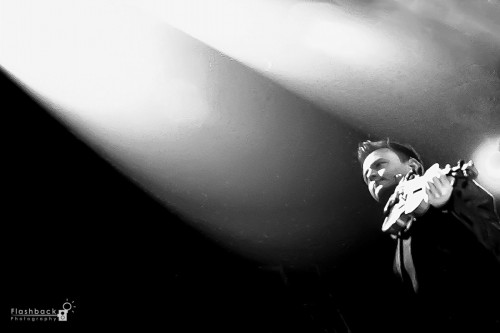 The Modest Revolution was a compilation of music and songs written solely through the muse of the Toronto's, Globe and Mail, the local newspaper.  After bravely pre-ordering 1,500 copies of the March 30, 2012 edition, ETH was determined to read the news that day and write their entire next album based on the stories that inspired them from that periodical.  As one of the gutsiest and most creative muses I've ever seen, some of my favorite music evolved.  As a thank to you supporters through the campaign the band toured a few cities to hold listening parties once the album was released.  In March of 2013, ETH held one of the listening parties at the local Saranac Brewery in Utica.  The band first narrated the songs to the group with funny accolades of how each tune came to be.  They played unedited and final edits for the group and added personal stories that gave the group a sense of intimacy normally not achieved.  Funny stories, accounting of how each member added their own personal touch to the sound, and explanations of how an album is recorded were shared with the group to give them an understanding of what it takes to create an album.  As the group listened, a feeling of ownership as part of a team was apparent to those in attendance.
2013 was the year to tour and promote this creation.  Opening this evening with Syracuse's own Scottish Pipe Band definitely warmed up the crowd for a night of celtic jamming.  A full show of fan favorites included older tunes of "Noseworthy & Piercy", "Getaway Car" and crowd favorite "Gasoline", with a mix of new tunes of "Balto", "Letters", "Copper Leaves" and the rockabilly "Down the Line" from The Modest Revolution.  The playlist of music spans a decade or creativity and growth and their amazing range of talent and ability to create new and edgy music over the course of time.  However it's the signature tunes that put Haggis Heads over the top.  Tunes such as "Litter and the Leaves",  "Lancaster Gate" in which Craig rocks the stage with his amazing bagpipes, and "Lanigans Ball" where Trevor and Brian set the stage on fire that really truly hooks the audience each and every time.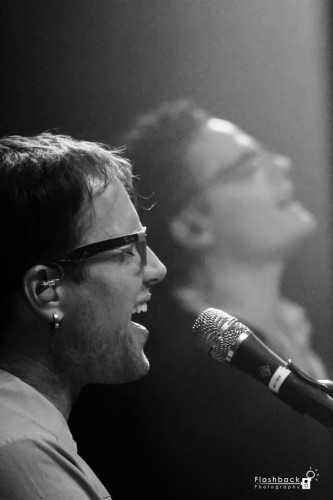 Never have I attended an ETH concert where they haven't yet mesmerized the audience and converted all to what fans referred themselves as Haggis Heads.  True musicians and true performers and I must add, a great group of guys that love what they do and their fans that allow them to continue.  Always a show to remember.  Stay tuned for ETH's next project being created currently through Kickstarter once again.  This project, The Black Penny Project, is inspired by fans this time.  Handwritten letters of their "stories" will become ETH's next work of art.
Meet the band:
Brian Buchanan: Vocals, Fiddle, Keyboards, Acoustic Guitar, Electric Guitar
Craig Downie: Vocals, Highland Bagpipes, Trumpet, Harmonica, Whistle, Acoustic Guitar, Bells
Trevor Lewington: Vocals, Acoustic Guitar, Electric Guitar, Octave Mandolin, Keyboards
Mark Abraham: Bass Guitar, Vocals
Bruce McCarthy: Drums, Percussion