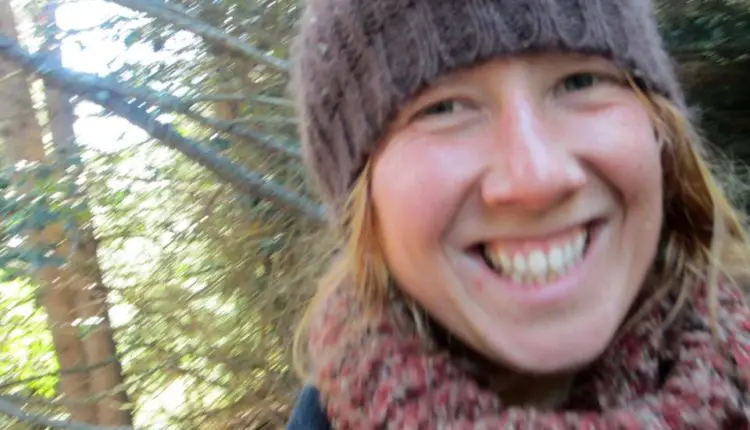 Kayla Lyn MacLachlan joined the family after meeting HerbyOne at the Sterling Stage Folkfest back in 2009.  She first became interested in journalism while studying English at the State University of New York College at Fredonia, but it was writing for that truly helped her to hone in on her craft.  Kayla's writing grows from the depths of her inspirations – and if you read her work, you'll find that music is something in her life that truly runs deep.  In the four years since she has been writing for , she has been a bit of a wayfarer – living in California, and now currently residing in Virginia.  But at the end of the day, she always returns to her roots.  Writing for gives her a chance to culturally reclaim her New York self, even when living miles away.
When she isn't attending live shows, Kayla's work is her life's pleasure.  She is a teacher and program manager at the Allegheny Mountain School – a sustainable farming and food fellowship program located in the Allegheny Mountains, just outside of the West Virginia line.  Currently, she is living in the least populated county east of the Mississippi, but she entertains herself by noodling on her mandolin, weathering her djembe, clogging, and joyfully working in her expansive gardens, barefoot in the mountain air.  She has also taken up a keen interest in home brewing, with the intent of opening a farm brewery/live music venue someday.
Much of Kayla's musical bucketlist would require taking a step back in time, but out of all of her travels and all of the show's she has attended, she still has yet to see The Wood Brothers, Paul Simon, Taj Mahal, The Deep Dark Woods, The Bridge, Jack White, and a private concert by Jackie Greene. Kayla would also like to catch an Umphrey's McGee New Year's run and spend some time hanging at Horning's Hideout before it's too late.