Since releasing their debut album, Pickin' Up the Pieces in 2010, Fitz and the Tantrums haven't updated their discography. Instead, Michael Fitzpatrick and the band have been touring all over the world, providing fans with an opportunity to see live performances of what Fitzpatrick has described as their "soul-influenced indie pop." On Sunday April 22, Fitz and the Tantrums made an appearance at the Westcott Theater for their first ever performance in Syracuse, New York.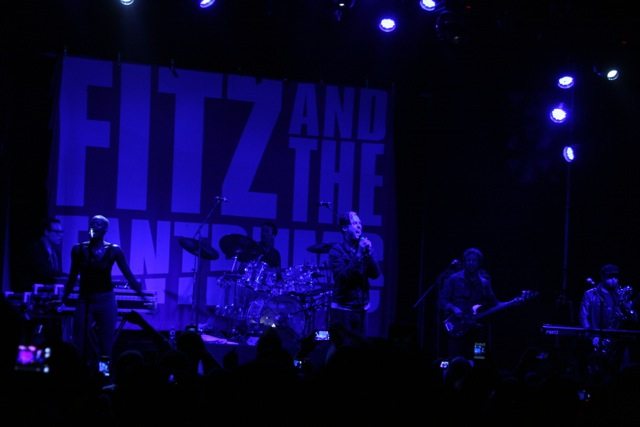 For members of the Syracuse community, the show acted as an exciting conclusion to a mid-April weekend; for the students of nearby Syracuse University, however, the concert represented an end-of-the-year last hurrah as finals week approaches and summer awaits right around the corner.
Fitz and the Tantrums proved to be the perfect band for such an occasion, as their celebratory soul pop encouraged all of the Westcott's occupants to spend their Sunday evenings dancing and singing along to the Tantrums' set composed of material from Picking' Up the Pieces, their upcoming More Than Just a Dream LP, and several crowd-favorite covers.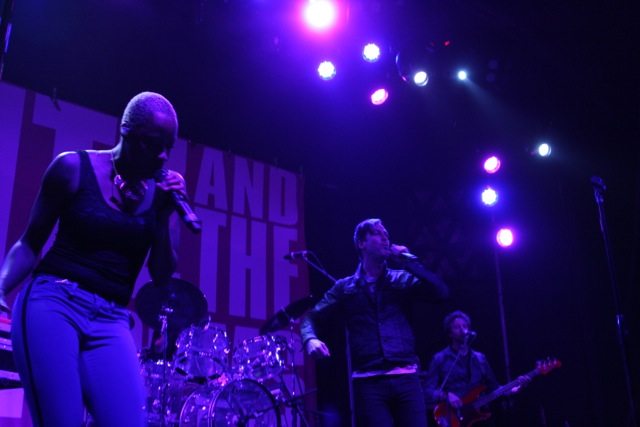 Throughout the show, Michael Fitzpatrick shared lead vocals with Noelle Scaggs. While each singer displayed their massive vocal talent, Scaggs' dancing skills particularly encouraged the audience to groove to the band's sixty-minute set. Not only was shoe-shufflin' a common aspect of the show, but also crowd involvement. Between finishing Fitzpatrick's lines and clapping to Scaggs' percussion section, the audience became just as much part of the show as Fitz and the four Tantrums.
Fitzpatrick did manage to demonstrate some moves of his own. At age 43, the singer often found himself jumping on John Wicks' drum stand and imitating Scaggs' dance moves beside her. Although not nearly as smooth as the younger Scaggs, Fitzpatrick's style made up for any lack of lack of dance moves associated with having middle-aged bones.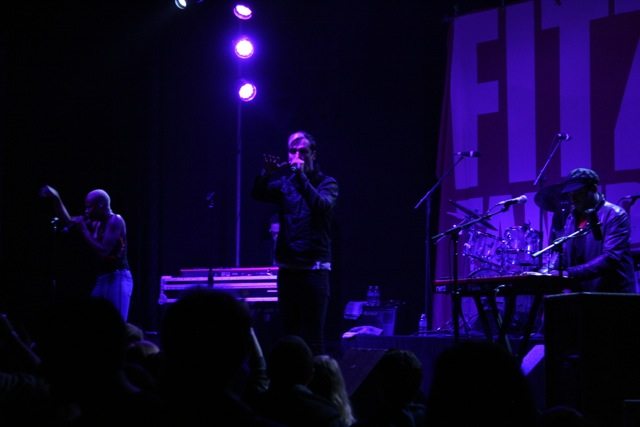 It was Fitzpatrick's style and effort that made the show. As he and the Tantrums finished their first encore song, Fitzpatrick took a quick, much needed breather before a rendition of "Steady As She Goes" from Jack White's 2006 side project, The Raconteurs. "Steady As She Goes" was the second cover of the evening after an earlier version of Eurythmics' "Sweet Dreams Are Made Of This." While the two songs weren't originally performed with a horns section and two leading vocalists, Fitz and the Tantrums played them in a manner that made unaware concertgoers think they were written for their soul pop style.
As Fitz and the Tantrums are set to release their sophomore album on May 7, they're scheduled to continue touring throughout North America up until September 20.  Playing tour dates in support of artists like Dave Matthews Band and Bruno Mars, Fitz and the Tantrums will have an opportunity to gain exposure to new audiences and develop a wider fanbase. Although the upcoming tour dates don't include another stop in Syracuse, a future appearance in Upstate New York isn't unlikely, and when they come back, it will be surely be a cause for celebration.